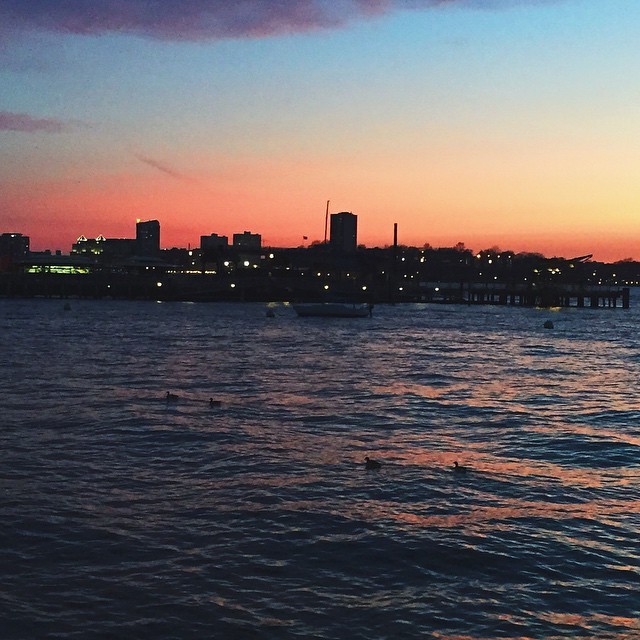 Spring is my second favorite season. When I trudge through Manhattan sludge as the wind whips my face, I think about spring.
The warmth of the sun with a slight breeze. Flowers and trees in bloom. Donning jeans and a t-shirt, with no jacket.
We had about a week of that. And now we're in full-blown summer. I loathe summer almost as much I detest winter.
We're firmly in shave-your-legs-every-day, start-sweating-the-second-you-walk-outside weather. The only good thing about this weather is an excuse to sip rosé and relax on rooftops at every opportunity – which I did this past weekend. On Friday and Saturday.
Which is probably how I ended up with an awful cold on Sunday. A girl can't win.
Hey San Francisco – got room for one more? Rather, three more?
This pesky cold and sweaty weather aside, things are good. Really good. We have more friends visiting Rho this week, including my best friend coming up on Saturday to hang with us before she moves to Portland this summer (nooooo!). It must be conference season – I was at the WIRED Business Conference yesterday, and will be at TheLi.St Power Habits one tomorrow.
The rest of the time? It belongs to the little man. Walks, cuddles, books – and trying to get him to nap during the day.
Enough about me. The links!
Have a great rest of your week!