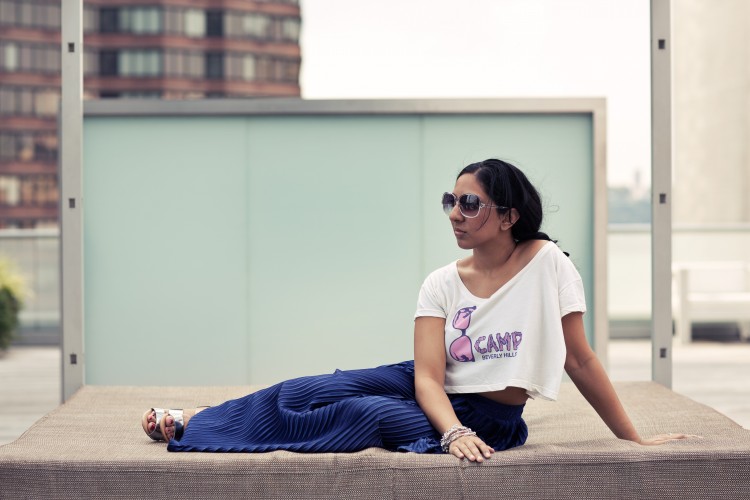 – T-shirt c/o Camp Beverly Hills, American Apparel skirt,
Sam Edelman sandals, Oliver Peoples sunglasses, Send The Trend bangles –
I had high hopes for summer.  Grand plans, excitement over my 28th birthday, family time.
I did get family time (but mourning the loss of two uncles wasn't exactly what I had in mind).
And while I've never been more happy for the end of a season, I wanted to send off the season with an outfit I'd planned to wear all these months – but never got around to.  Having finally summoned the cajones (and the abs) to wear a crop top was an unofficial summer goal – and I'm happy to have met it.
Fall, I've never been happier to welcome you.   
Photography by Lydia Hudgens.