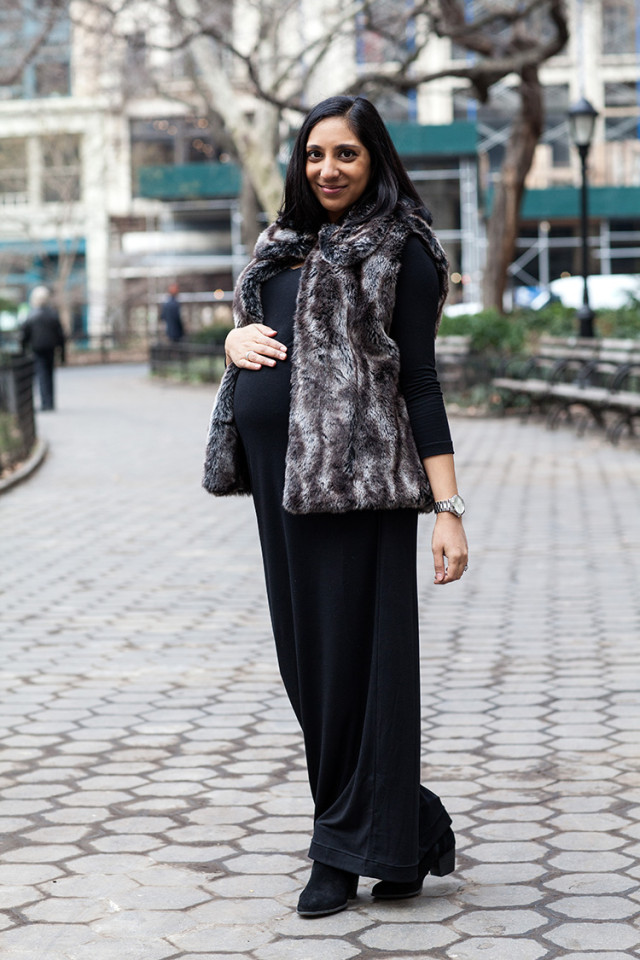 – Rachel Zoe vest – Old Navy dress (similar) –
– Sole Society booties (similar) -Â Michael Kors watch –
Black. Fur. Minimal jewelry. It's what I like to call 'stupidly simple dressing'.
And when your brain resembles something like scrambled eggs, things that are 'stupidly simple' are welcomed with open arms.
Especially when you're acting as a stylist for your husband and trying to get out the door to meet Lydia, to snap said pictures. Apparently wearing a piece from her collection also gives your her stylist superpowers too.
#bananas #idie
See how else I styled the bump here
Photography by Lydia Hudgens