Fun fact – the very first musical I was in was 42nd Street.
And for over 5 years, I called 42nd St home in New York City.
Hell's Kitchen (or Midtown West, or Clinton depending who you ask) was the perfect first neighborhood for us. We had quick commutes to Penn Station and Newark Airport, amazing restaurants to dine and get delivery from, and some amazing views – before Hudson Yards went up.
In a way, it'll always be home (even though living in the Upper West Side has always been my dream).
Whether you're visiting from out of town or want some local options after a Broadway show (and away from the Times Square insanity), here's what a Perfect Day in Hell's Kitchen is for me.
Morning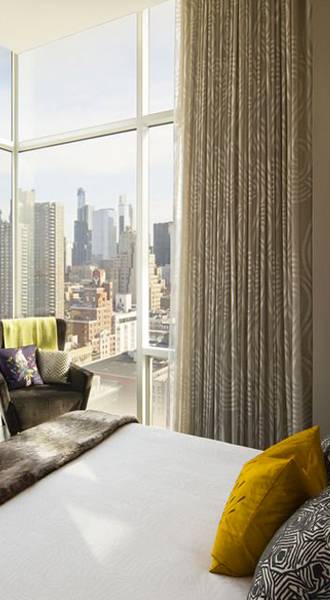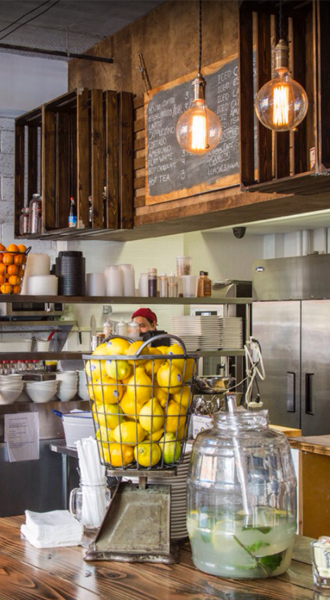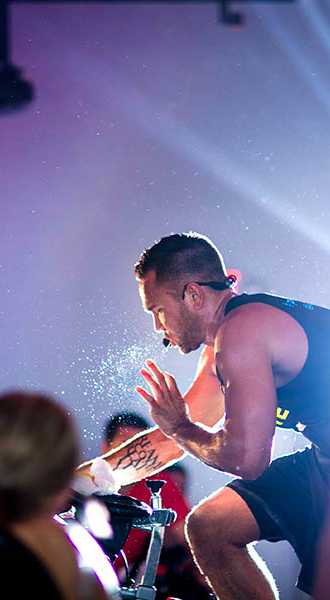 Ink48 is the best hotel to stay in Midtown West, in my honest opinion. You're close enough to the action of Times Square and Broadway, but in a significantly quieter part of town.
Bonus – the rooms are huge (by New York standards), so there's that.
7:15 a.m – throw on workout clothes and head to Rustic Table for a flat white to go. Sip coffee en route to a workout – either a Cyc class with Hunter or for a run on the High Line.
8:53 a.m – refuel with a Green Guardian (with protein powder) from Juice Generation, or one of Indie Fresh's protein-rich breakfasts. Get ready for the day – a casual outfit of skinny pants & collared shirt (or easy summer dress), rubber-soled flats, and a crossbody bag is the ideal outfit.
Afternoon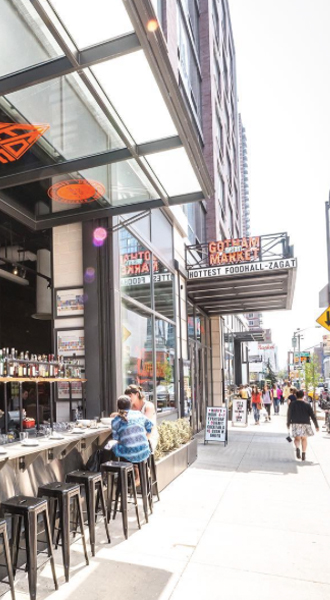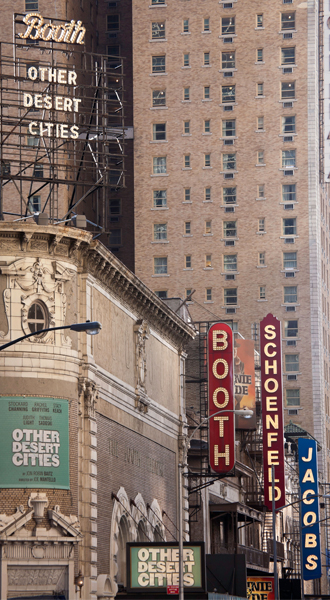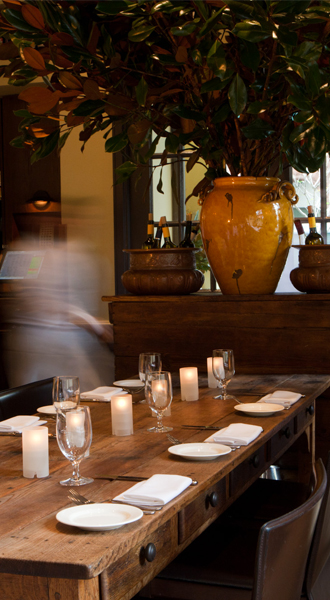 11:45 a.m – an early lunch at Gotham West Market, before the crowd hits. The choice can be overwhelming, but my favorites are:
Chorizo tacos at Choza Taqueria,
Cheeseburger and sweet potato fries at Genuine Roadside,
Patatas bravas, deviled eggs and tortilla espanola (with a glass of rosé cava) from El Colmado
Build-your-own-hot-dog at The Cannibal.
Anything from Ivan Ramen
Grab a New Orleans-style iced coffee from Blue Bottle, and begin strolling over to your theater.
1:55 p.m – pick up matinee tickets from the TodayTix representative and head into the theater. This is my favorite app to score last-minute tickets to shows – we've gotten orchestra seats for 1984, Anastasia, and The Great Comet of 1812 via TodayTix at decent prices. (Bonus – get $10 off your first purchase with the code ZXLXX)
4:45 p.m – grab a seat at the bar at Esca for oysters and an aperol spritz. This under-the-radar restaurant by Mario Batali is one of Hell's Kitchen's hidden gems, and the menu changes near-daily.
Evening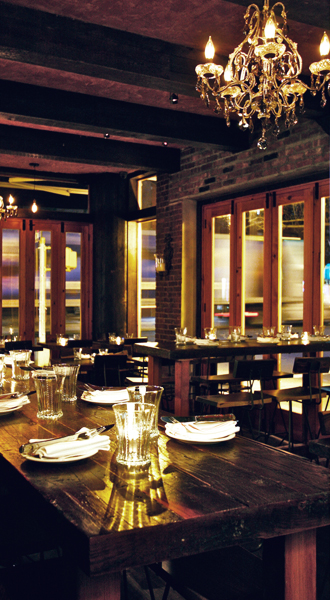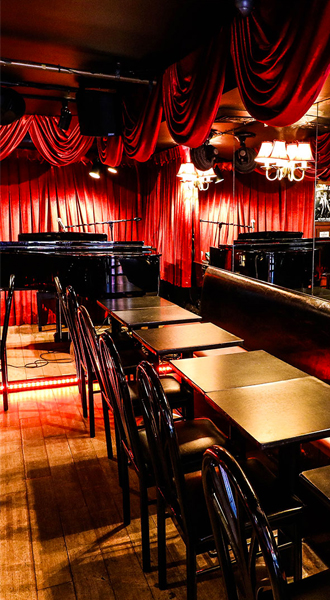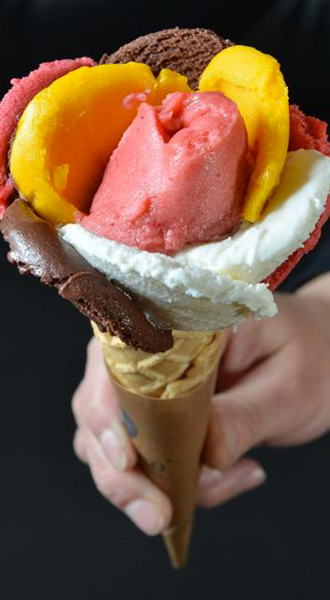 7:05 p.m – Añejo was one of the first authentic Mexican restaurants to open in Hell's Kitchen, and it's still my favorite. Owned by Angelo Sosa (of Top Chef fame), it's known for its tacos and massive mezcal selection. My order is always the same – the verde guacamole, corn dumplings, and short rib tacos are my favorites. Wash it down with a Paloma (or two), enjoyed al fresco.
9:30 p.m – a final cocktail at Don't Tell Mama's piano bar. Is there anything better than show tunes, piano players, and a crisp glass of champagne? There isn't. Bonus – you'll never know who will stop by, from an up-and-coming performer to a Broadway legend.
11:00 p.m – a scoop of straciatella from Amorino and a casual walk home. Because, YOLO. And because you may have to brave the Times Square crowd to get to bed.
The city (and Hell's Kitchen, in particular) may never sleep. But you will after a day filled with food, the arts, and more food.