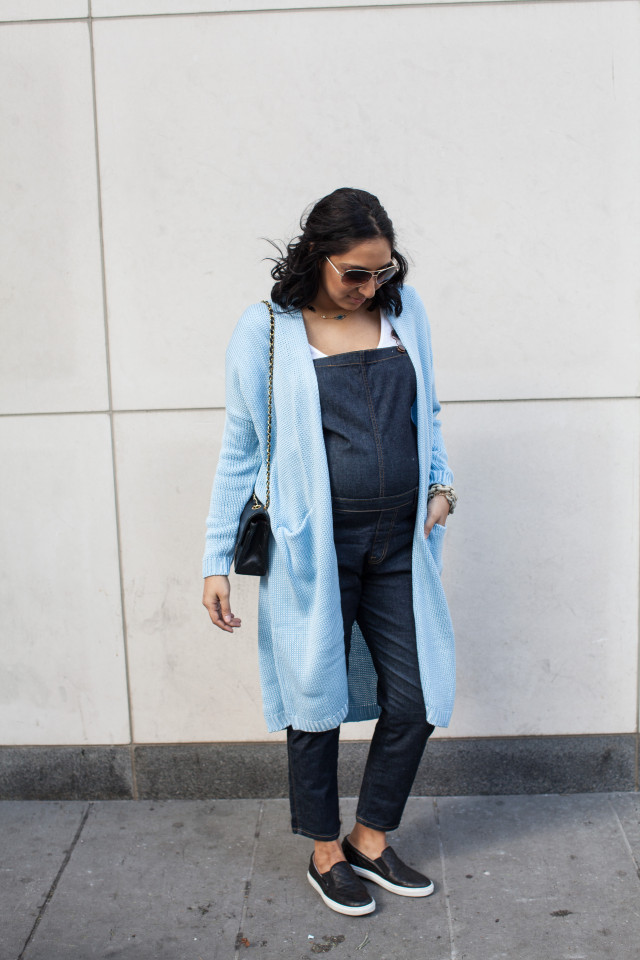 – Nasty Gal sweater (similar) and overalls (similar) – Old Navy t-shirt (non-maternity) – Chanel bag –
– Del Toro sneakers (similar) – BaubleBar necklace, bracelets – Marc Jacobs sunglasses –
I never need an excuse to don a pair of overalls.
But not fitting in the majority of your pants is an excellent one. Which sums up this outfit post.
What I love about this outfit, however, is that I can just as easily wear it now as I could when the little man was still nestled in my belly.
A very helpful thing, since my brain has been relegated to mush. I need to conserve my brainpower for more important things than putting together an outfit that's comfortable, flattering, and stylish.
Which, at the end of the day, is something every woman wants. So get yourself some overalls, a drapey topper, and go about your stylish way. Bump or no bump.
Photography by Lydia Hudgens