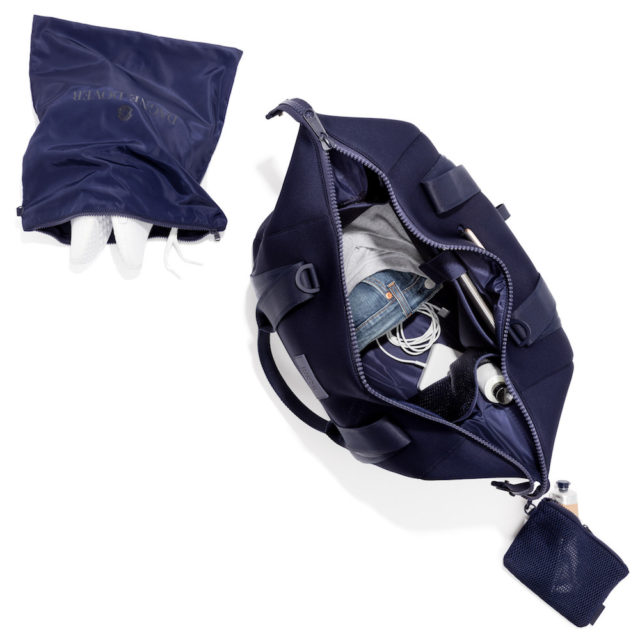 I love an organized bag. It ranks right up there with the sound of my son's laughter, the satisfaction after finishing a great book, and first bite of macaroni & cheese.
The small things.
It's one (of many) reasons why I've been a Dagne Dover loyalist since they launched. Every bag is thoughtfully designed with pockets and hooks for all your essentials, and in materials that can withstand anything life throws at it.
And I mean anything – mud, rain, coffee spills. And no matter what you sling its way, the bags still look new.
All of mine do, even after years of wear, tear, and hundreds of thousands of miles flown.
Like I said – I'm an O.G Dagne Dover fan.
The company just launched their 365 collection, designed for life on the go. Each item is made from a thick, luxe neoprene and has all the pockets and organizational features that Dagne Dover bags are famous for.
And this week, we're giving away a Landon duffel and a Hunter toiletry bag (in your choice of color), along with a signed copy of How To Pack!
You know the drill. Fill out the form below, and good luck!
What color bag and pouch would you pick? I'd opt for the navy carryall and the white pouch. COMMENT below and let me know!
P.S. – be sure to preorder your copy of How To Pack (it makes a great gift, in case you end up with two). And download your copy of the Perfect Packing List to start packing better today!