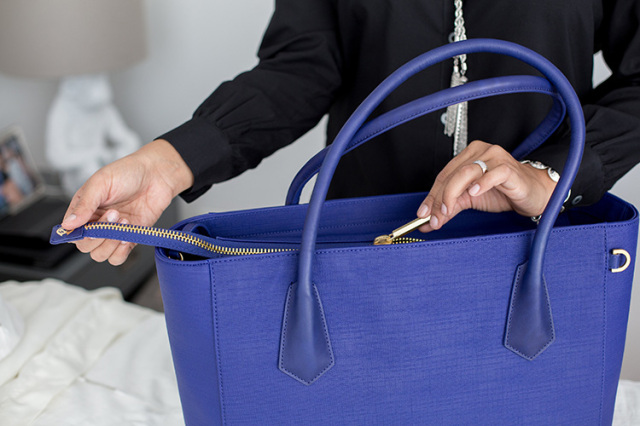 'Perfect' is such an unattainable ideal. We all drive ourselves crazy in pursuit of it – the perfect job, the perfect home, the perfect wardrobe.
It's exhausting.
Finding the perfect bag ranks right up there with job, home, wardrobe, life partner.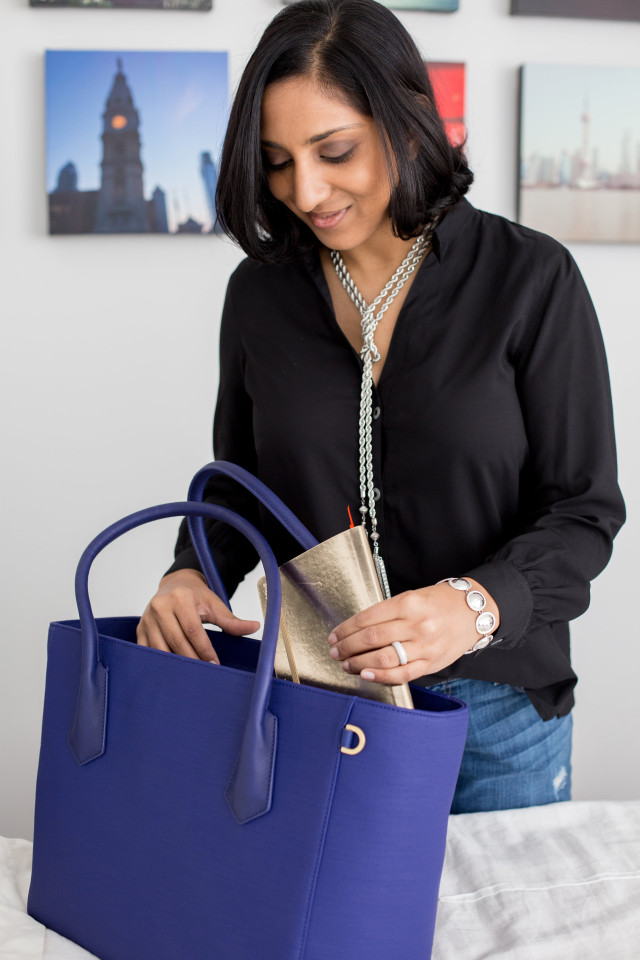 Well, ladies, I've found the perfect bag. It's the Dagne Dover tote, and I'm in love.
Pockets for absolutely everything – computers and tablets, water bottles, pens, business cards, etc. A comfortable handle drop so you can throw it over your shoulder with ease. A coated canvas fabric that repels ALL the rain and awful weather.
See what I mean? Perfect.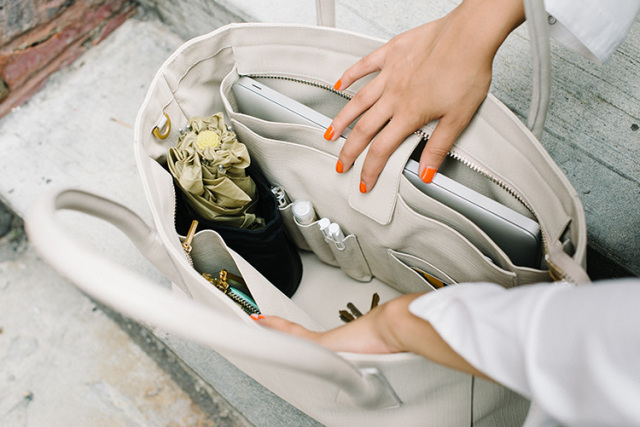 I've had a Dagne since the launch of the company. I've always loved the bag, but my first bag was on the heavy side – WITHOUT anything in it.
My new-and-improved one is significantly lighter- with all my junk packed away in there.
Perfect. It's true.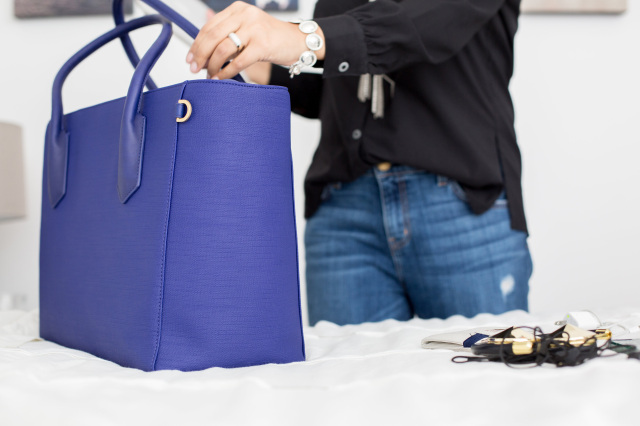 While I'm unable to help on the apartment-career-closet front, I can hook you up with a tote. One lucky winner will win a Dagne Tote in the color of their choice, and all entrants who sign up for the newsletter will receive a $25 discount off their next purchase.
Which you should definitely use – they just launched their Tiny Tote and I'm in love.
You know the drill – enter using the Rafflecopter widget below, and we'll be picking a winner next week. Good luck!
Photography by Lightworks360 // image 3 provided by Dagne Dover
this post was sponsored by Dagne Dover.