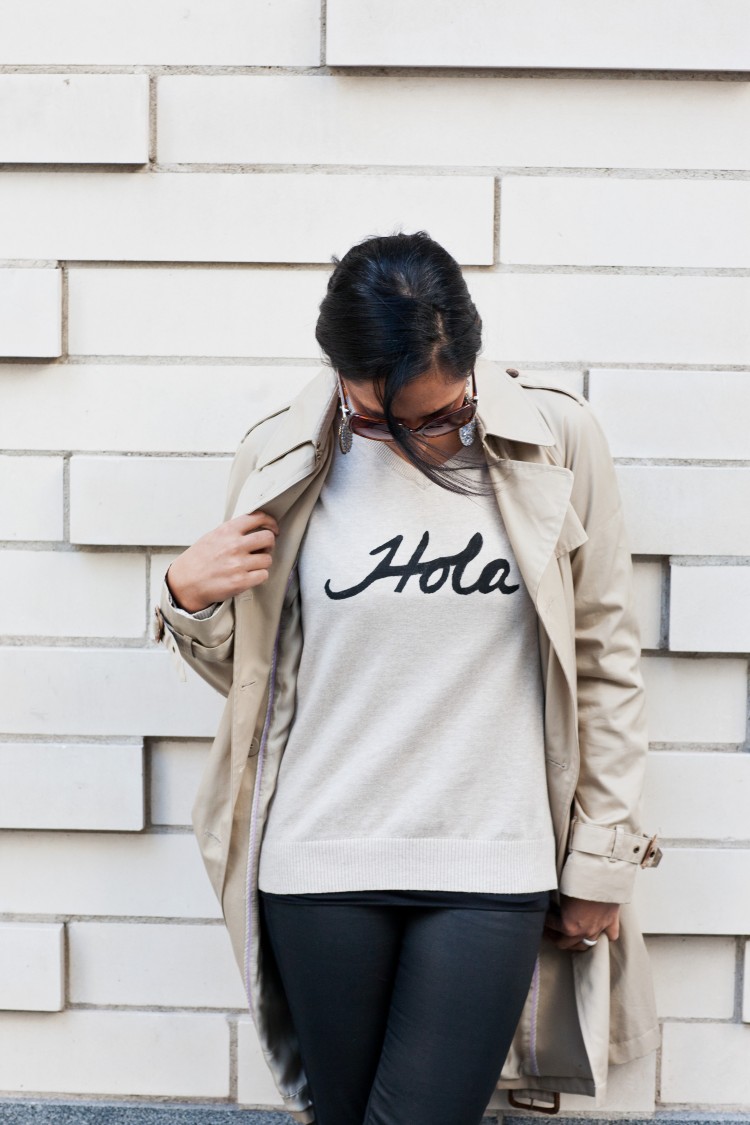 I'm a sucker for stylish items.
I, however, am not about to pay over $100 for a Zoe Karssen sweater with a cheeky saying. Â I won't even pay $60 for the ASOS version.
I will, however, use a little ingenuity and patience to create my own – and for under $30.
Enter Farcere, the new DIY series here on Hitha On The Go.  I'll be showing you how to make your own versions of the latest on-trend items, without breaking the bank.  (Farcere means 'to make' in Latin, for those curious about the name of the series)
Kicking off the series is my version of the Zoe Karsssen sweater. Â I chose the phrase "Hola" for a number of reasons – I spent 7 years learning Spanish in school, I've traveled to three Spanish-speaking places this year, and mostly because I think it's such a friendly and happy saying.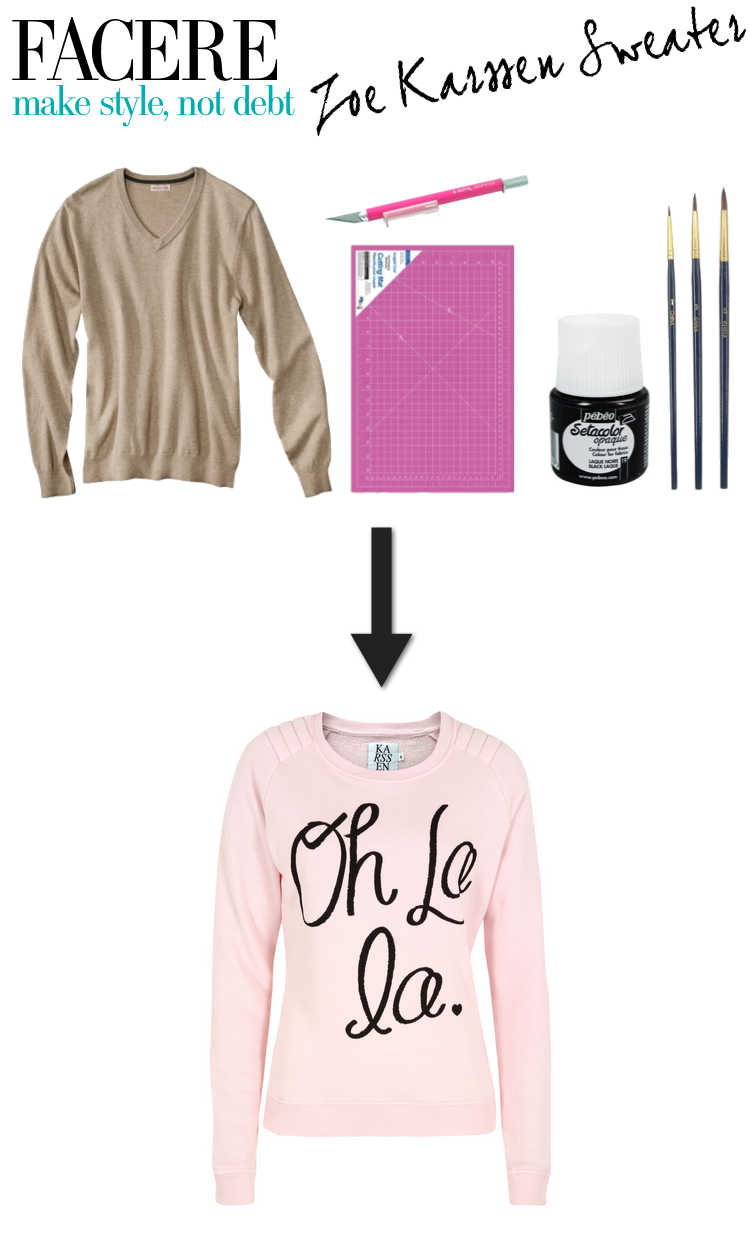 – sweater – x-acto knife – cutting mat – paint – paintbrush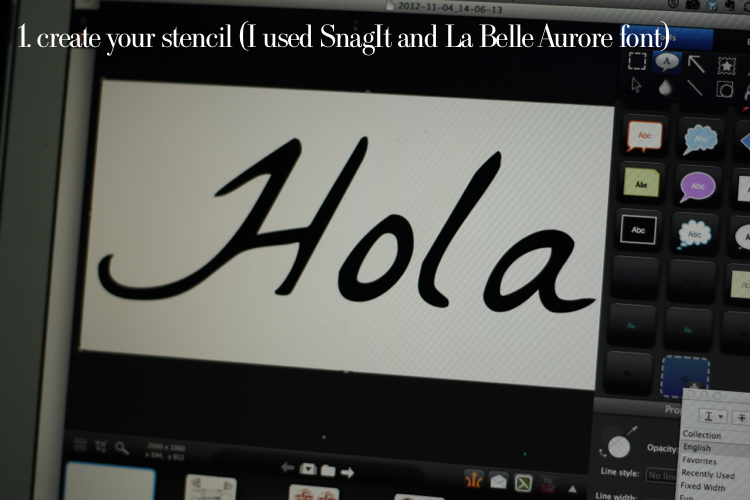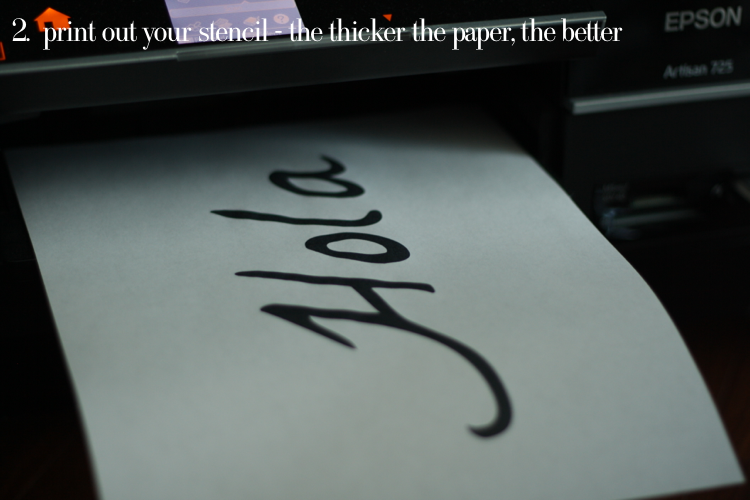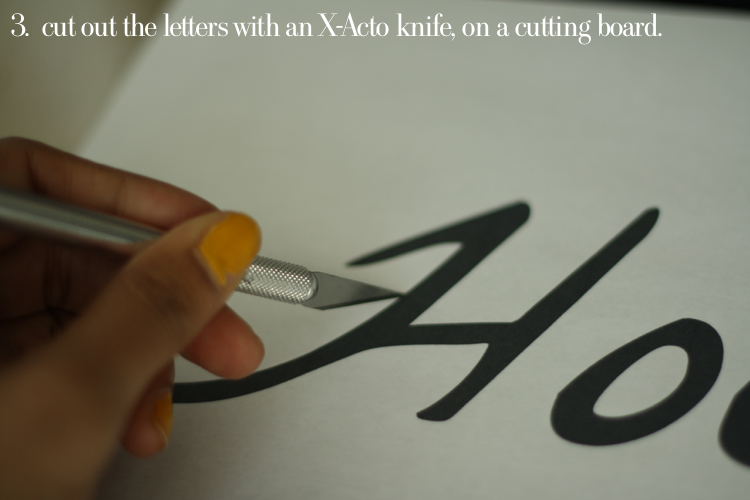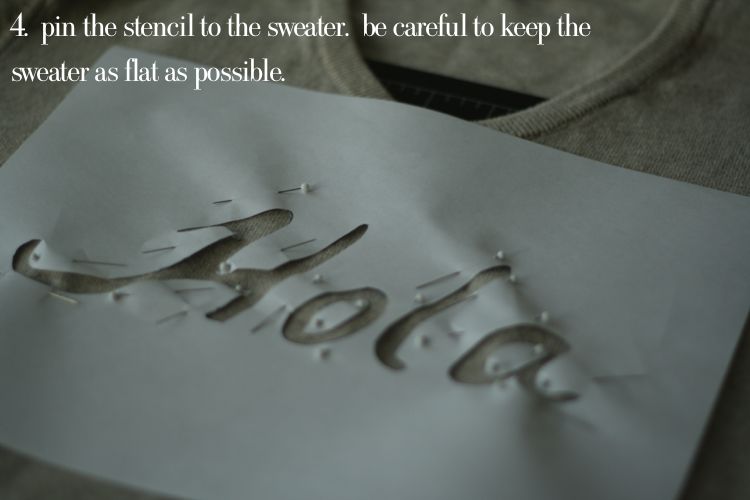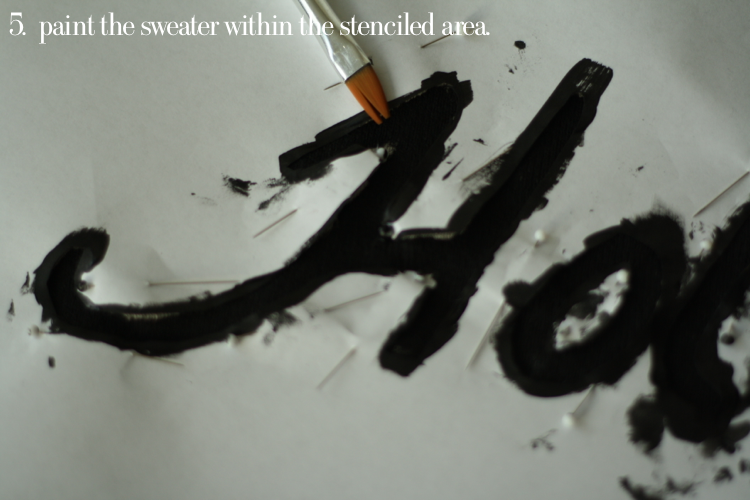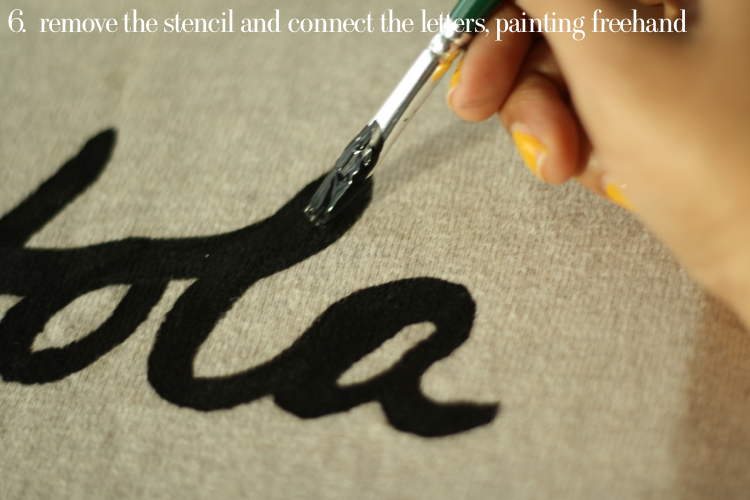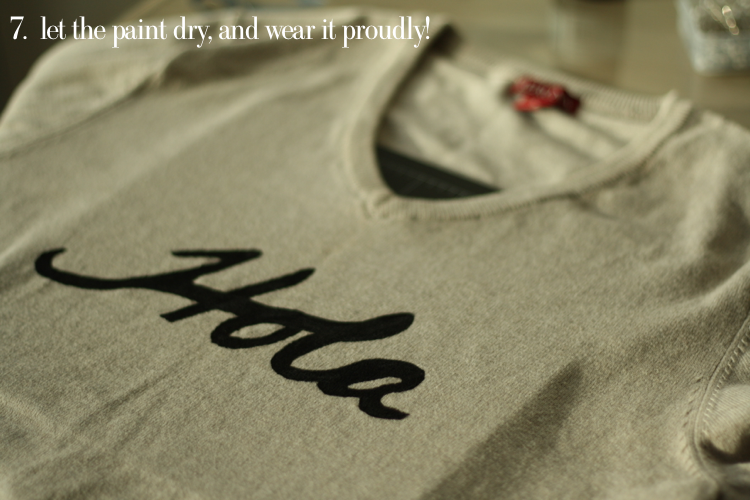 Top photo by Lydia Hudgens