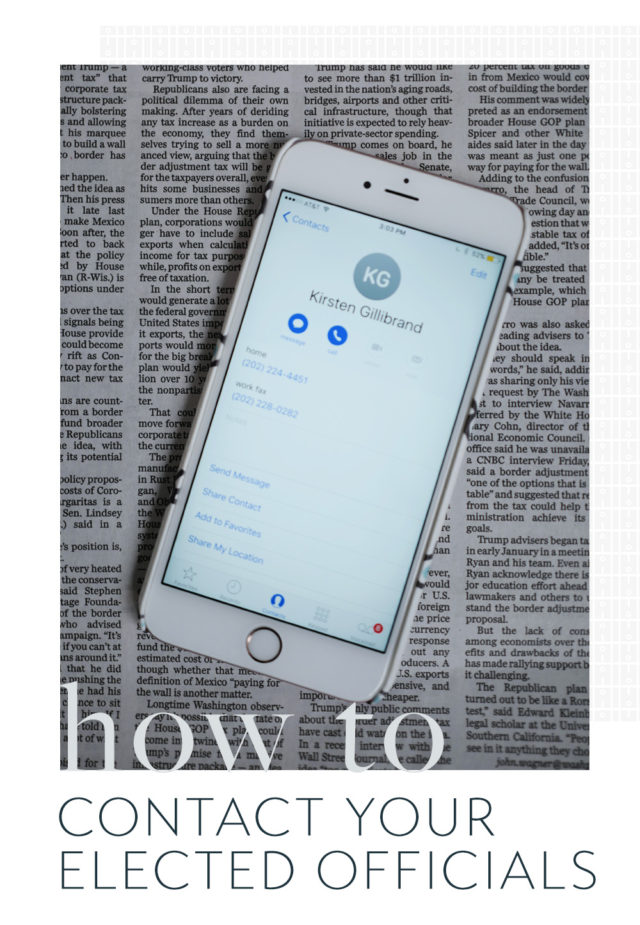 Donald Trump has been president for 18 days.
Americans, as a whole, have never been more engaged with their government in recent history.
One of those statements probably gives you hope. The other is likely to light the proverbial fire under your bum.
I'm here to help with the latter, with a quick primer on contacting your elected officials.
Even though it's been 15 years since I answered then-congressman Inslee's phones, I still remember the conversations I had with constituents – the good and the not-so-good ones.
Be the good constituents. Here's how.
What do IÂ say?
Keep it short and specific. You will need to confirm that you are a constituent, what specifically you are calling about, and log your opinion about it.
I keep this script saved in a Google Keep note, and edit it based why I'm calling: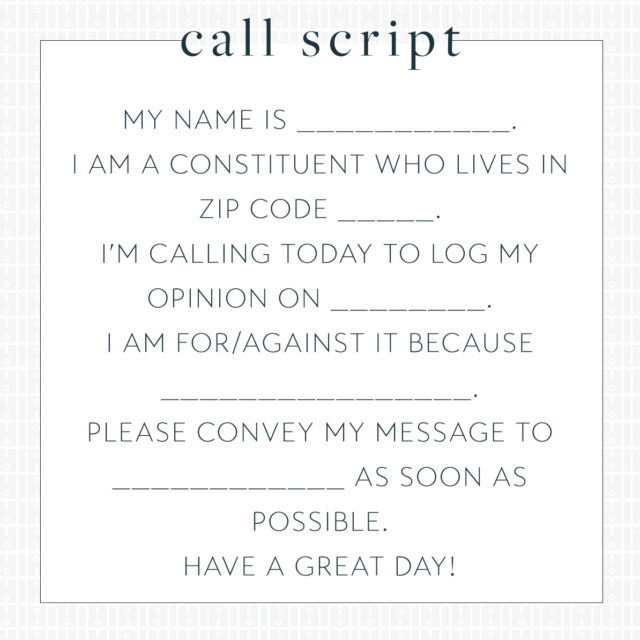 When you do speak with someone, be nice. In all likelihood, you're speaking to an intern or junior staffer who's fielding calls all day. Ask them their name, and how they're doing before you jump into your statement. Jot down their name, since you may speak to them again.
And please, BE KIND.
How do IÂ get in touch with my elected officials?
First, find out who your elected officials are. Just plug in your address in this website, and it'll tell you who your representatives are on the state and federal level.
Next, save them as contacts in your smartphone – phone and fax numbers. Do it now. I'll wait.
Calls are the most efficient method – but you've probably heard that, and maybe experienced the busy signals yourself. I suggest calling their district offices instead, or calling the D.C office first thing in the morning (I like to get in my calls at 7:59 a.m with coffee in hand).
Letters are equally effective, but require a little more effort. I've been using this website to quickly send a letter to my representatives for $1.52 each (if I'm stretched for time and sending it on the go).
Another easy way to contact your reps is by fax. You can use the HelloFax app in conjunction with Google Docs, or the iFax app on your iPhone. Keep your note to a single page, and be sure to include your mailing address in the note so the office confirms you as a constituent.
Bear in mind that faxes often get sent to an e-mail account that's checked occasionally, so your communication may not be logged in time if you're reaching out about a timely vote.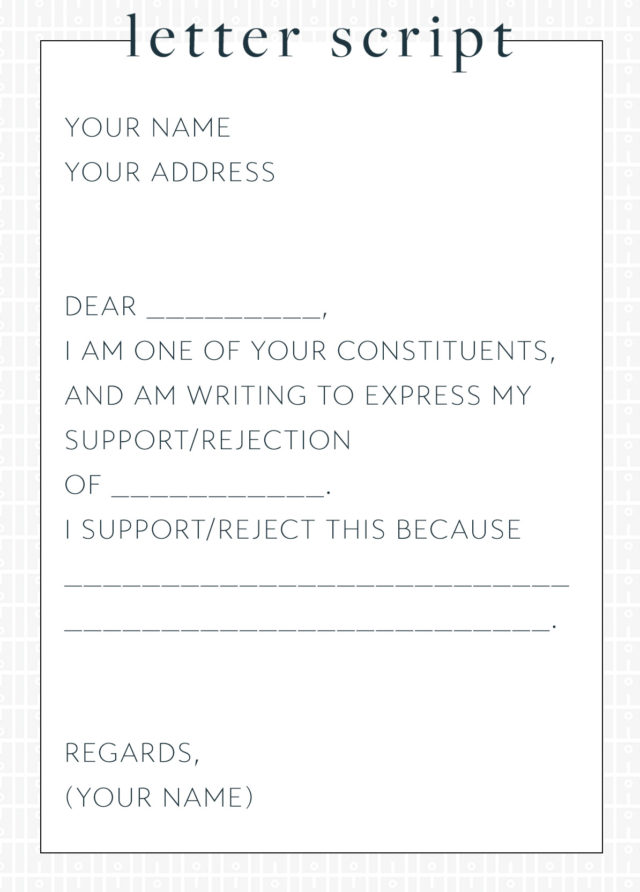 But what about e-mails, tweets?
As easy as an e-mail or social media is to send out, it doesn't have the same weight as the calls, faxes, and letters (which your reps' offices are diligent about counting). They'll use these numbers in speeches from the floor, and will quote directly from faxes and letters.
Put in the extra effort to call or write. It matters.
How often do I do it?
I'll be honest – I'm averaging 1 communication every two days, because there have been a number of actions that I feel strongly about (Planned Parenthood defunding, the ACA, Betsy DeVos). I try to alternate how I communicate (call, letter, or fax), and will rotate my calls among the district offices for my senators. And even though my congressman and senators are aligned with my vote, I still think it's important to log my view.
Because at the end of the day, they work for us. And giving them feedback is basically giving them a performance review.
Be bold. Be brave. Be engaged.
And start dialing and writing.
Have you contacted any of your representatives since the election? I'd love to know what issue drove you to reach out. COMMENT below and let me know!
P.S – if you like more news/activism content, be sure to follow me on Twitter and sign up for my #readwithhitha newsletter. That's where I'm my unabashed, nerdy, partisan self. If that's your thing, I look forward to connecting with you there!
Access the Scripts for your Elected Officials!
Just enter your e-mail address below, and we'll send it to you shortly.