Back in 2002 (a year that sounds much further away than it feels), I never saw the need for a camera on a phone.  I carried my compact digital camera with me everywhere.  Phones on cameras, surely, can never be as good as the real deal.
Apparently, I was wrong. Â Flash forward to 2013, and I now carry my iPhone (and often my Canon 60D) with me everywhere. Â While my shoulders and back have suffered, my photographs have not.
Smartphone cameras are quickly becoming the standard tool to snap a picture – at a restaurant, a party, Fashion Week (iPhones were the accessory in the audience of the Rachel Comey show).  And why not?  The cameras are just as good (if not better) than their entry-level point-and-shoot counterparts, and there are a multitude of apps to tweak and edit the photograph before sharing it online.
My go-to apps for photography? Â They're below: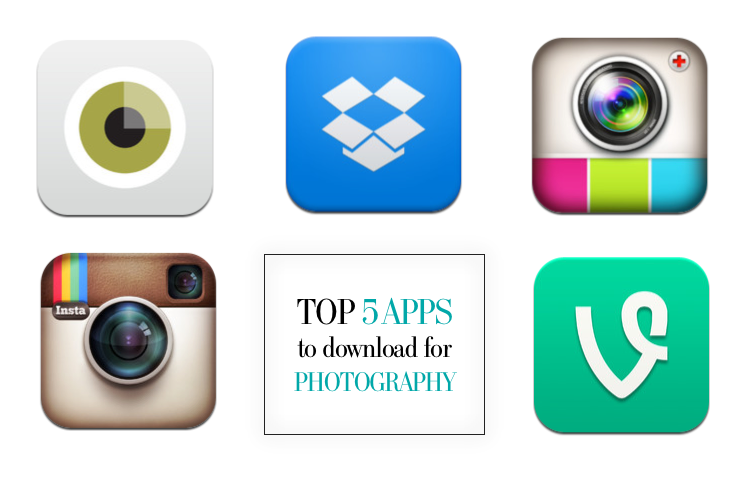 VSCO Cam – hands down, my favorite app for editing pictures. Â Beyond filters, VSCO allows you to edit the exposure, clarity, color levels – think of it as a mini-Photoshop, but with a beautiful look and incredibly easy to use. Â Save the poicture to your phone as a high-resolution image, or push it to any of your social networks. Â Easy.
Dropbox – My VSCO+ addiction had me looking for an easy way to back up my photographs? Â The solution – Dropbox. Â  Sync your camera's photo album with the app and set to automatically sync, and you'll never have to worry about losing your pictures (or finding them when writing up blog posts).
InstaCollage – admittedly, I'm not a picture collage person, but I like knowing the option is there. Â PicFrame allows you do to this AND add captions and text to your photographs. Â A mini-comic book would be a welcome addition to the multitude of food and mirror self-portraits I see on Instagram.
Instagram – is it bad if I admit that this app was one of the reasons I finally switched over to an iPhone a year and a half ago? Â Well, it's true. Â And sharing my photographs in Lo-Fi or X-Pro II has been as awesome as I've imagined it (I'm HithaPalepu, in case you'd like to follow me)
Vine – the newest visual social network on the block. Â I'm still getting the hand of it (I'm HithaPalepu there as well, if you'd like to give me a follow), but I love shooting and sharing the 6 second videos. Â Once I start traveling again, I'll be sharing lots of travel tip videos on it. Â Right now, my videos are centered around Fashion Week shows, food, and some snippets of the storm formerly known as Nemo.
What are your favorite photography apps on your smartphone? Â I'd love to know! Â And let me know your usernames on Vine and Instagram! Â