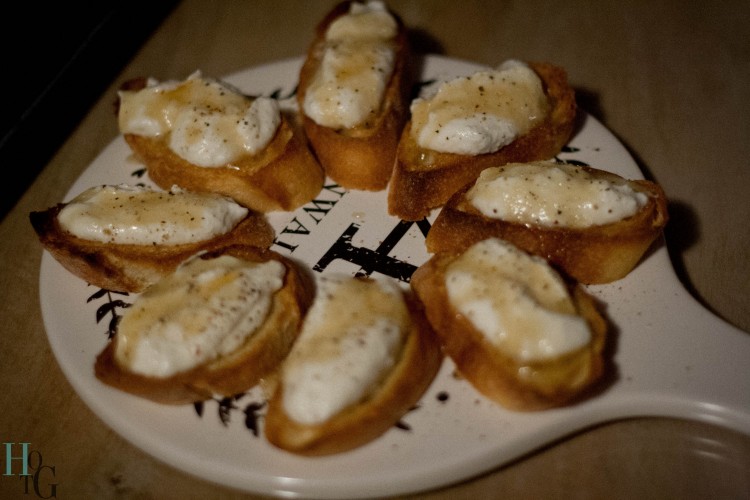 At the cocktail hour of a wedding we attended last month, I must have said only 4 words – "where's the ricotta one?"
The rest of the time was spent stalking the waiters and inhaling these little bites of heaven, in carbohydrate and dairy form.
So simple, and yet so tasty.  They now make regular appearances in our meals when we're in the mood for something indulgent.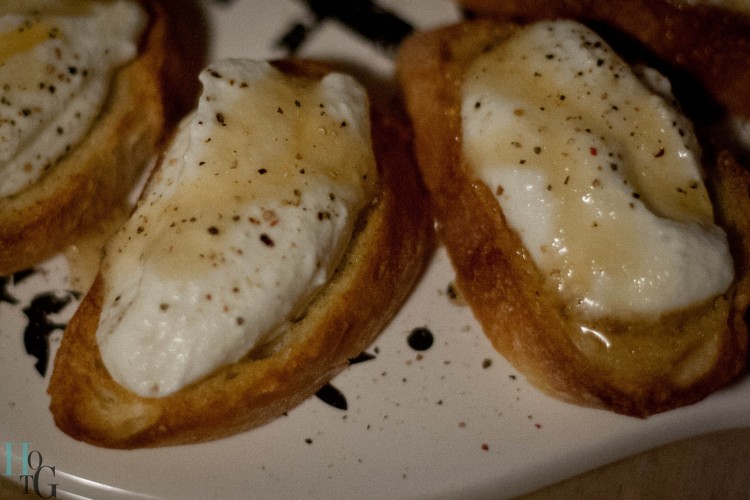 Whipped Ricotta & Honey Crostini
Serves 4
Ingredients 
1 baguette
1 tub of ricotta cheese
Honey
Sea salt
Pepper
2 tablespoons olive oil
Directions
1.  Preheat oven to 400 degrees Farenheit
2.  Slice baguette and arrange on baking sheet.  Brush top side with olive oil.
3.  With a whisk or electric mixer, whip ricotta until fluffy (10 minutes by hand, 2-5 minutes by mixer on medium speed)
4.  Place bread in the oven and cook for 5 minutes, or until golden and crunchy.
5.  Arrange bread on serving dish.
6.  Top each bread slice with a teaspoon of ricotta and a small drizzle of honey.  Sprinkle sea salt and freshly ground pepper on each crostini.
7.  Try not to eat the entire plate.