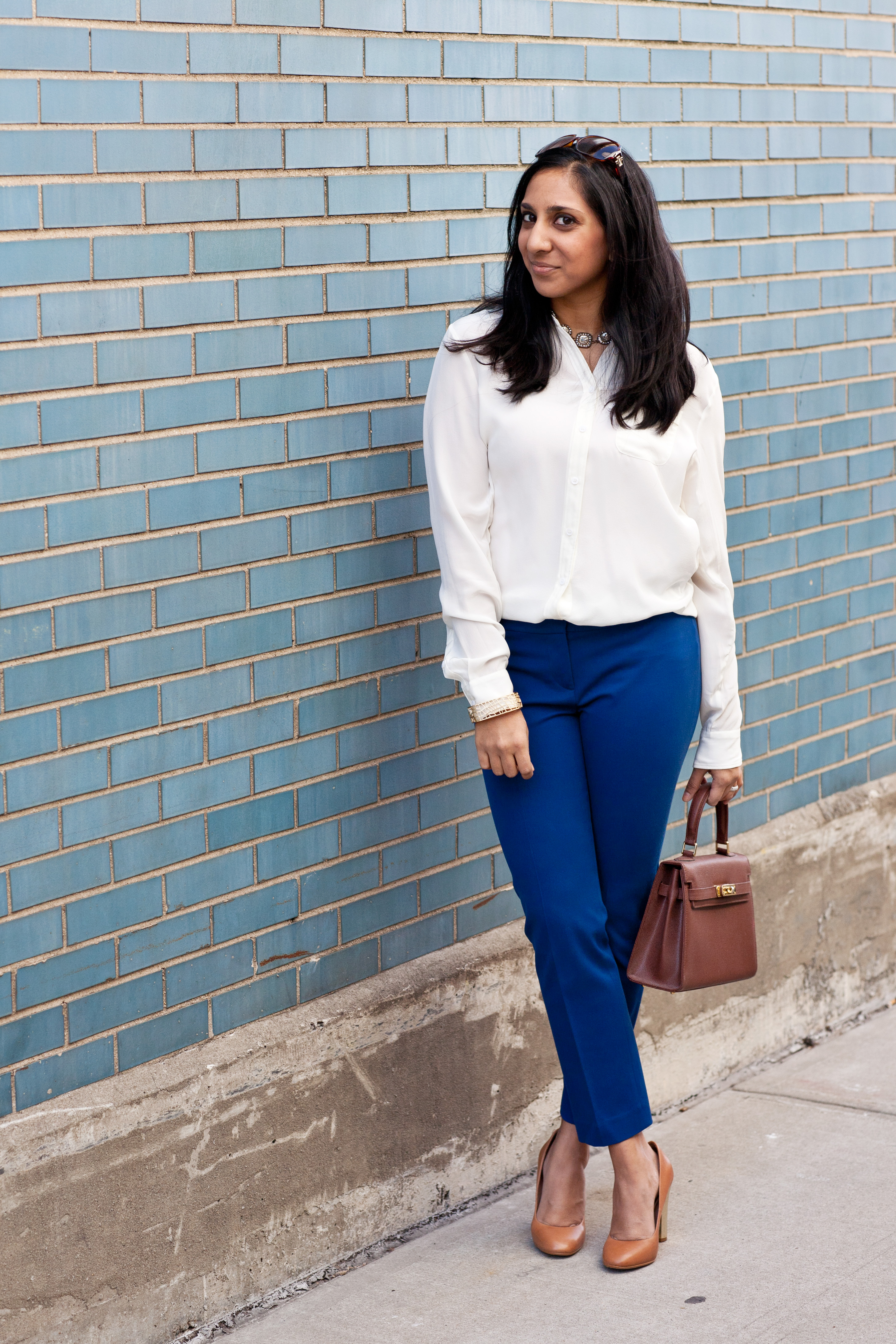 - Joe Fresh blouse, Ann Taylor pants (in black), Zara heels, vintage bag,
JewelMint bangle, Banana Republic necklace, Send The Trend sunglasses -
Happy 2013, everyone!  I'm back home in NYC after flying from Thailand yesterday.  It's good to be back.
A long-standing style resolution of mine has been to establish a signature look or uniform.  I'm not alone – Victoria blogged about this same quest.
And like Victoria, I'm a firm believer that the classic silk shirt is the signature piece I've been looking for.
Over the past month, I've amassed a small collection of silk blouses (from Joe Fresh and Hunter Dixon) that I've been wearing non-stop.  Whether worn alone with skinny pants, tucked into a skirt, or paired with jeans and a sweater on top, the outfit always works.
And while I'm pretty set on the silk blouse front, I've identified my next signature piece – the iconic H bangle from Hermes (and in my case, a personalized piece).
What is a signature clothing staple for you?  I'd love to know!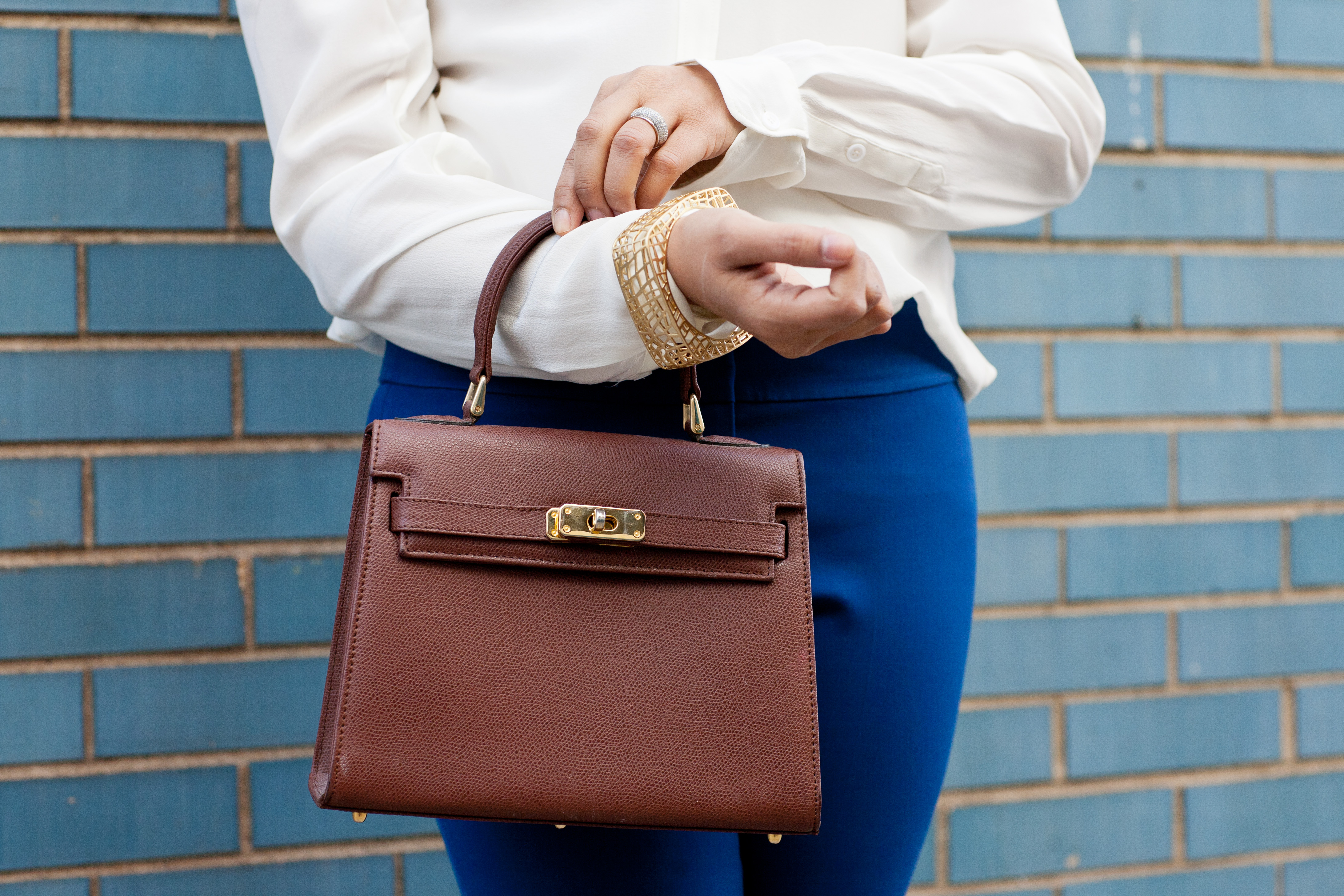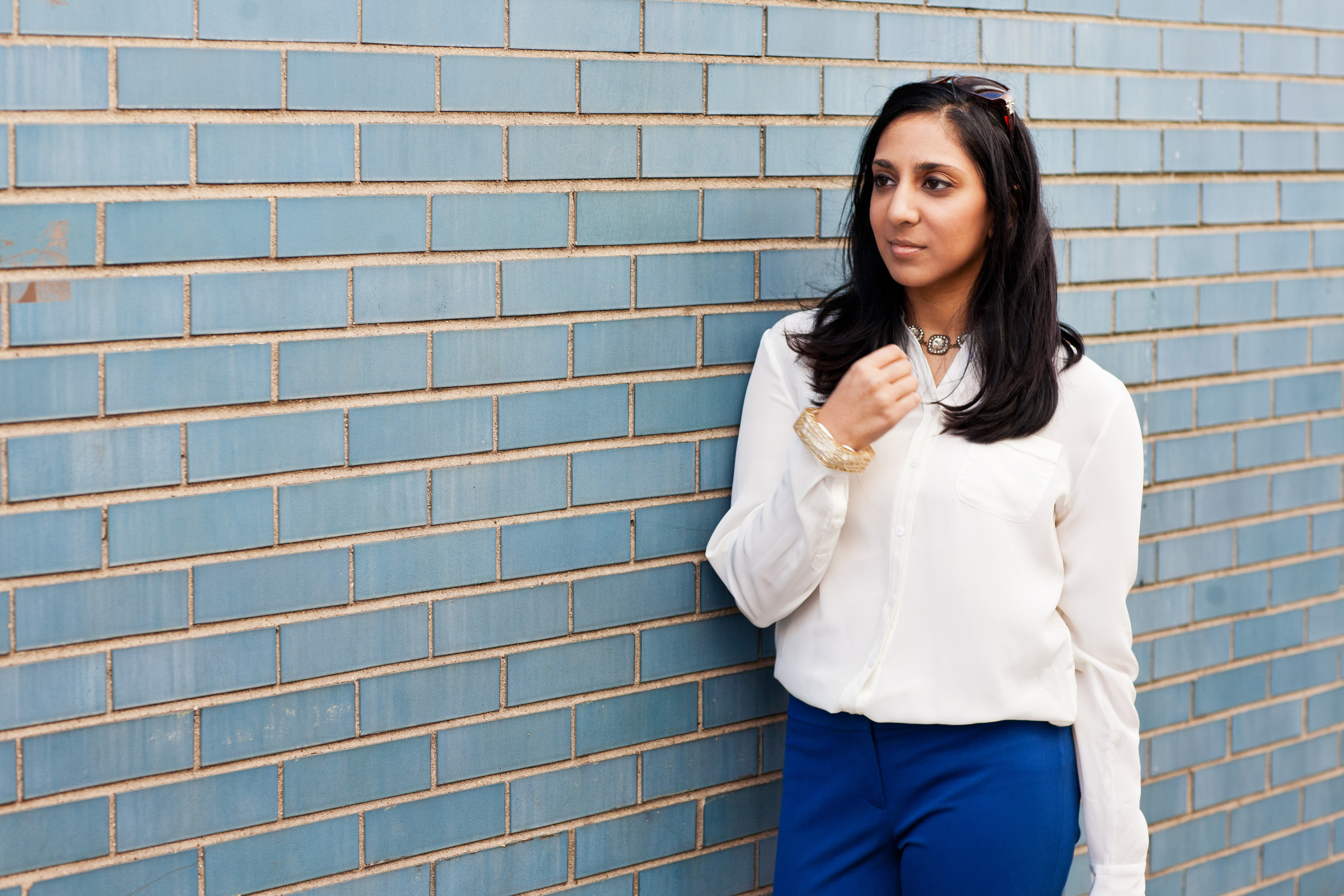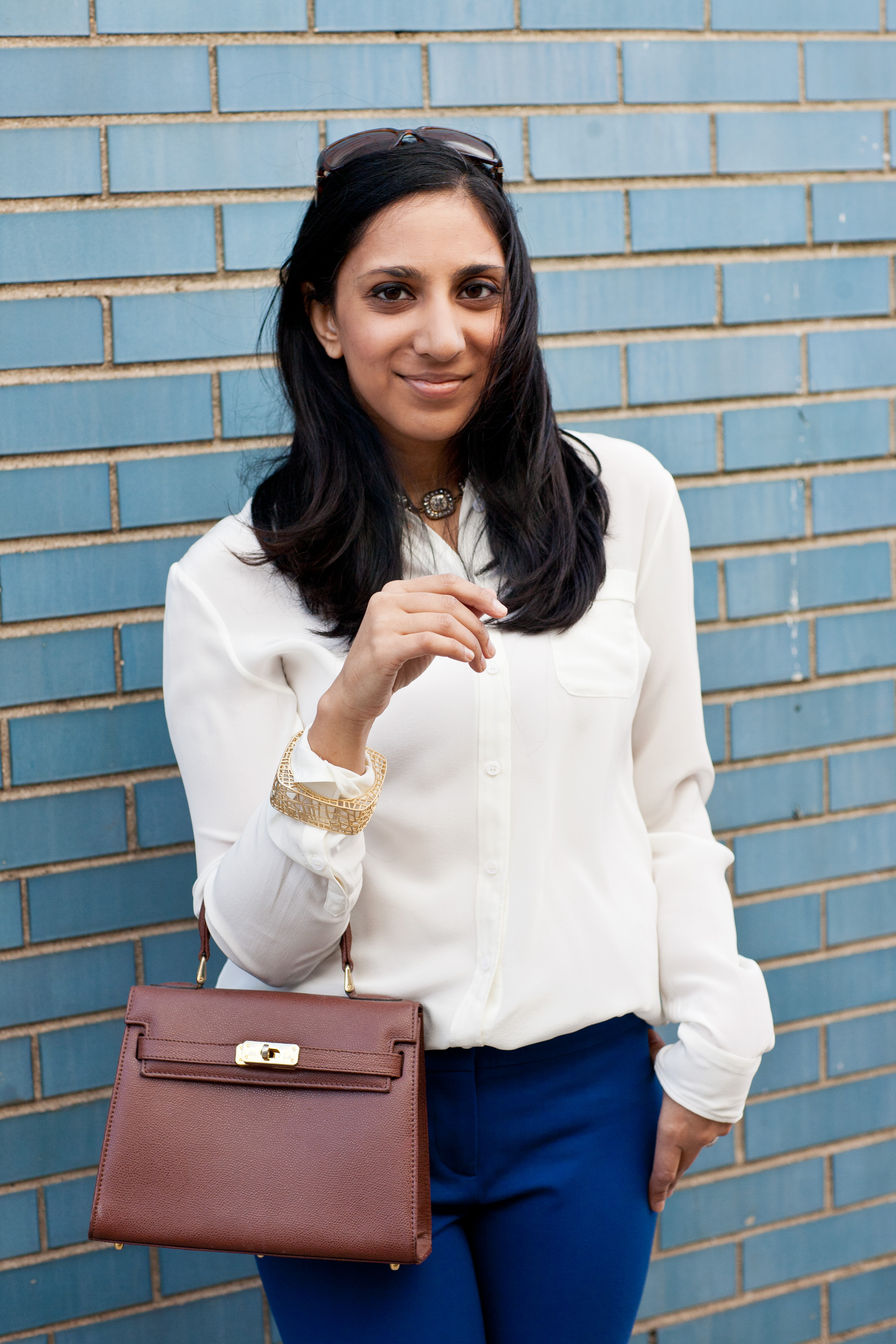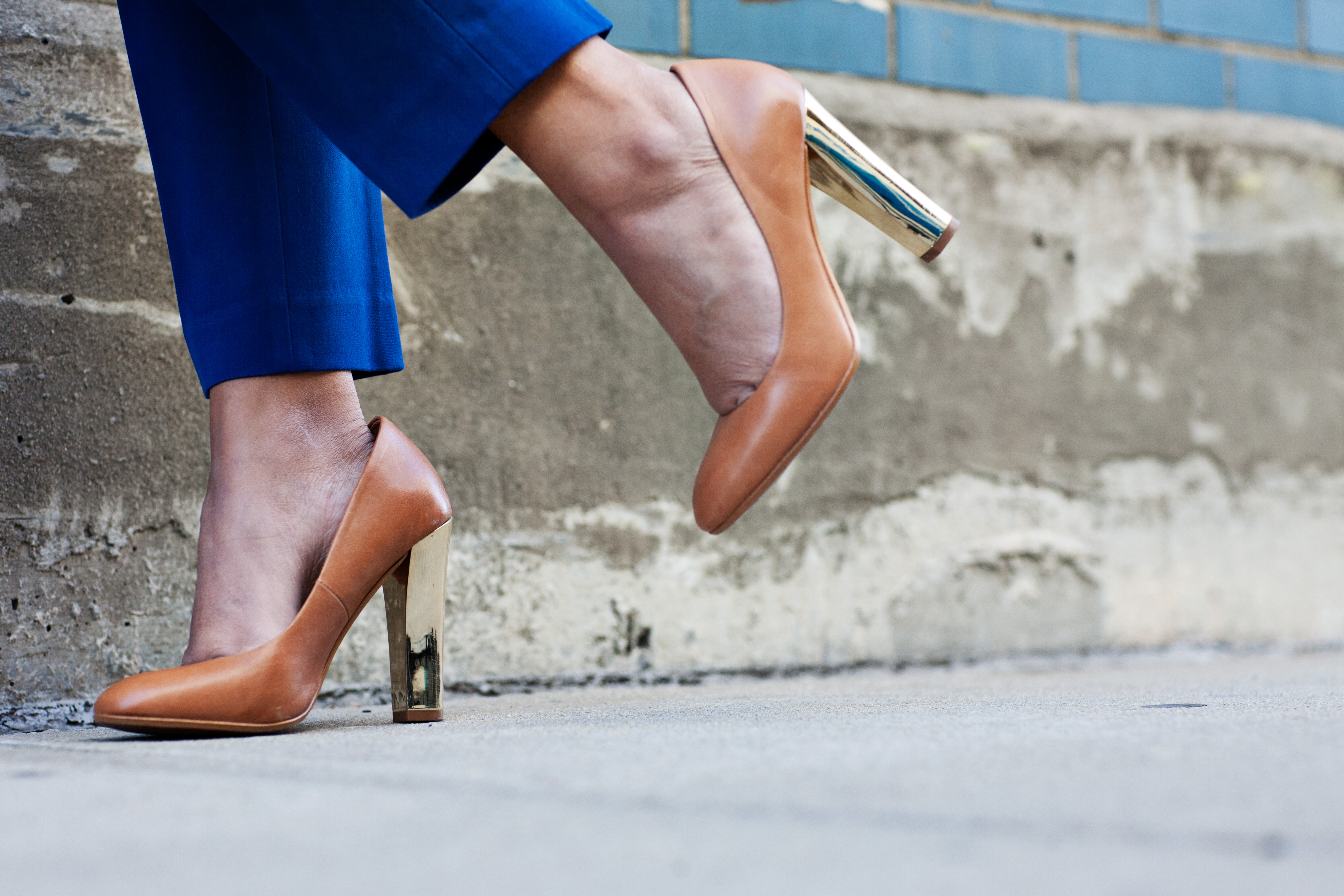 Photography by Lydia Hudgens