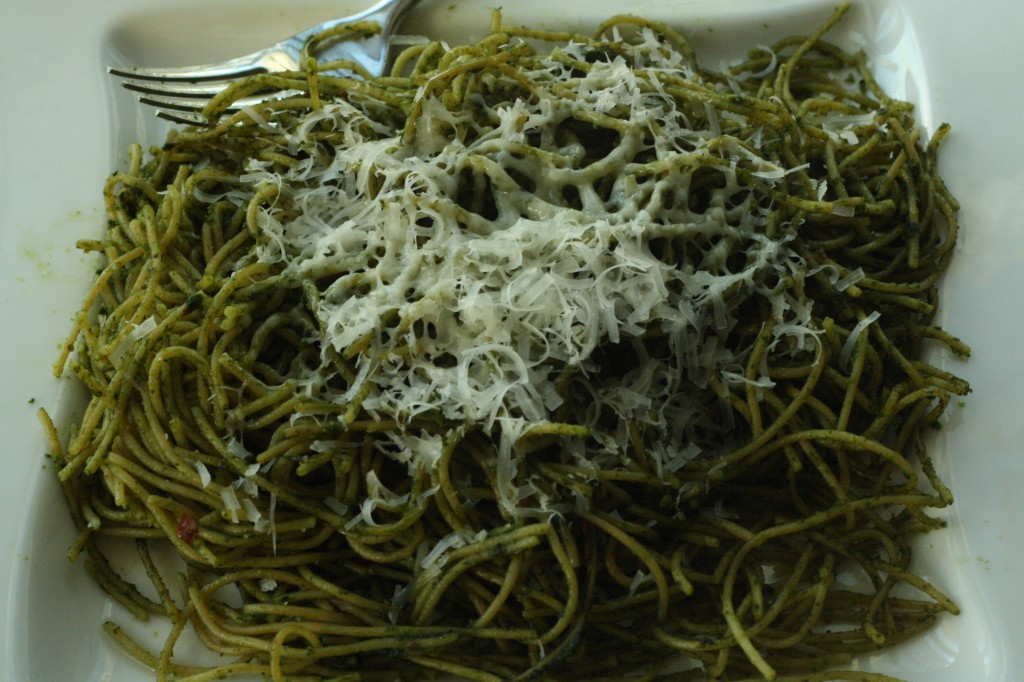 With the husband at home during the week now, I've been more inspired to cook proper meals rather than heat up a prepared meal from FreshDirect (or ordering in, which has happened more often than I'd like to admit).  When a pasta craving hit on Saturday night, I decided to (literally) throw ingredients into a food processor, which resulted in this delicious spinach pesto.  It's easy, simple, and so good.  Oh, and healthy.
Spinach Almond Pesto
Ingredients:
1 clamshell of washed baby spinach
1/4 cup toasted almonds (toast almonds in a 350 degree oven for 10-15 minutes)
1/4 cup olive oil
1/2 teaspoon dried basil
Salt, pepper, and crushed red pepper flakes to taste
Blend toasted almonds with 1/2 of the olive oil in a blender food processor.  Once blended, add spinach and additional olive oil and  blend until pesto is smooth.  Add salt, pepper, dried basil, and crushed red pepper flakes and blend again until taste is to your preference.  Mix with cooked pasta and top with grated Parmesan cheese.