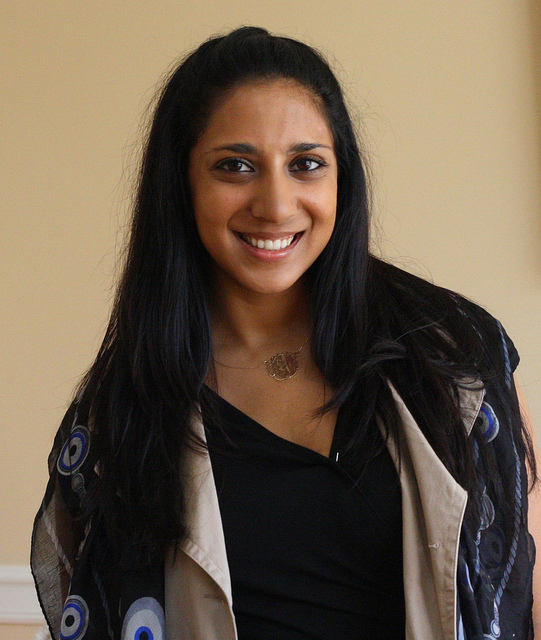 – Forever 21 sleeveless trench, evil eye scarf via OpenSky,
Ann Taylor dress and cuff, Coach watch,
Ivanka Trump heels, Knomo laptop bag –
I jumped on the sleeveless trench trend after seeing Christine and Helena style the piece.  It's the perfect late summer/early fall topper to the classic black dress I donned for a half-day meeting.  This evil eye scarf is one of my favorite pieces; it adds a splash of color while satisfying my superstitious ways.  After banging up my computer to no end in my oversized bags, I invested in this Knomo bag (as seen on Pippa Middleton – don't judge).  I love both the black quilted exterior and the tracking device in the bag, should I misplace my life laptop.  And it's no secret how much I love these shoes…though I'm starting to expand to higher heels (complete with a sturdy platform).
While I tend to stick to the classic shades of black and tan for work, I promise I own colorful, work-appropriate clothing.   More colorful ensembles to come soon!