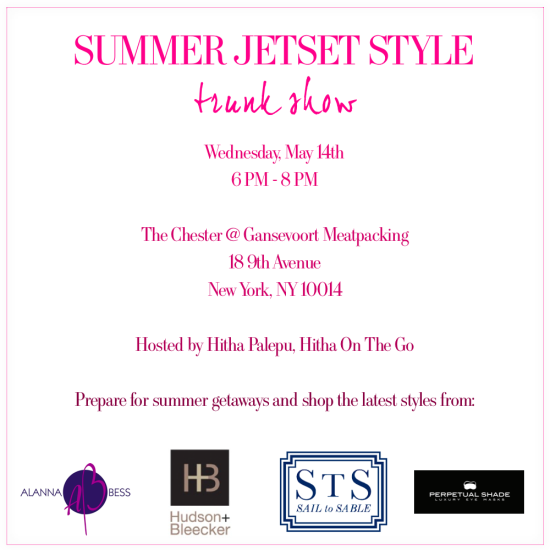 It feels as if we bypassed spring and went straight for summer (80 degree weather!), but I am NOT complaining.
Instead, I'm plotting my summer travel wardrobe.  I have lots of summer trips coming up, and I'm prepping my go-to outfits and accessories to make packing a cinch.
You should be, too.  And if you want my help, you should come to the trunk show I'm hosting this Wednesday!
I've brought together some of my favorite brands, ranging from packing to travel, in my favorite restaurant (try The Chester's signature Hellfire – so good) for an evening of shopping and summer trip planning.
It's THIS Wednesday, 6:00 pm – 8:00 pm, and it's going to be great.
Hope to see you there!