Winter is here.
And while it's not quite 2018 yet, I've already published my 2017 Winter Edit (and I still swear by all these items).
But we can always use an update. Here we go…
Fashion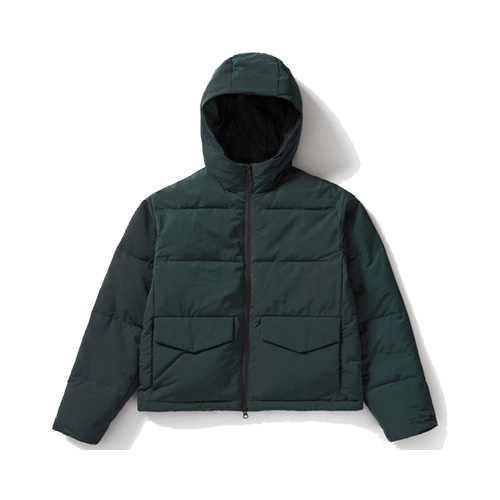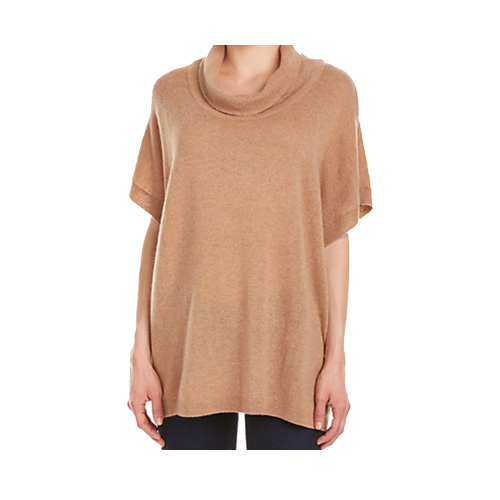 If you're on the hunt for a new puffer, look no further.
Everlane's new puffer is insanely warm – as it should be. Made with military-grade fabrics and insulation, it kept me warm on the coldest days so far.
And we've had a few.
I've had a hard time finding a heavy-duty puffer that's also breathable. I've tried a Canada Goose, Mackage, and even this J.Crew one. I've promptly returned or gave away all of them.
This one is different. I never feel like I'm overheating and have to unzip my coat when wearing it, which is a first.
Everlane kindly gifted me the short jacket in forest green, but I plan on buying the long one in navy (duh) before long.
It's just that good.
I got this poncho as a part of this project. I went back and bought two more.
Why?
This poncho is softer than a kitten, drapes beautifully (read – hides the holiday weight I've put on), and makes me feel so cozy and comfortable.
What more can you ask for from a top?
I've been wearing mine with skinny jeans or untucked over a pencil skirt (usually this one). Paired with booties and a berry lip (in Misfit), and you have my winter uniform.
Seriously. You don't want to see me when these items are in the hamper.
It's not pretty.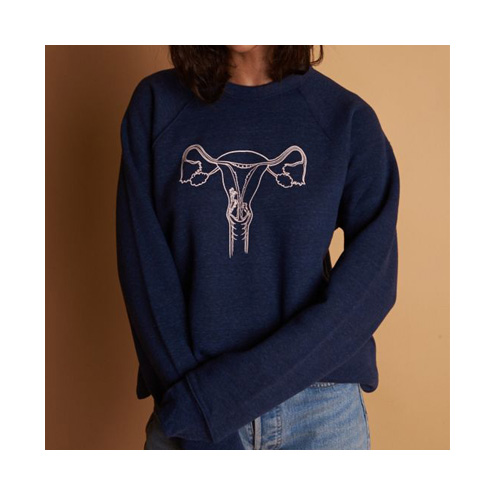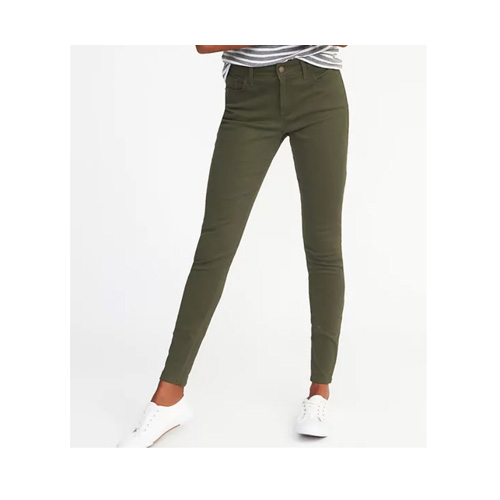 The cashmere poncho outfits are reserved for the days I have meetings, or have to leave my UWS cocoon.
If I'm working from home or doing the school drop off, you'll find me in this sweatshirt instead.
Yes, it features a uterus (and Fallopian tubes, and ovaries). And yes, it's quite awesome.
I don't care how frequently I wear this sweatshirt. I'll do extra laundry just so I can wear it more than twice a week. I wear it with faded jeans and sneakers. I wear them with these sweatpants when I'm feeling extra cozy. I've even worn it with the aforementioned pencil skirt.
And when I'm on my period? It's the first thing I reach for.
Truth be told, I didn't know how much I would wear these jeans when I first got them.
Turns out it's a lot. A LOT.
Olive green pants have been a refreshing change from my usual dark skinny denim.
They also pair perfectly with some of my favorite tops – a cozy cream fisherman's sweater, a black turtleneck, and a crisp white button down.
It even pairs perfectly with my newest Didion top.
When I'm feeling especially stylish, I'll throw them on a matching olive duster and a black beret.
It's a look, for sure. But one of my favorites this season.
Accessories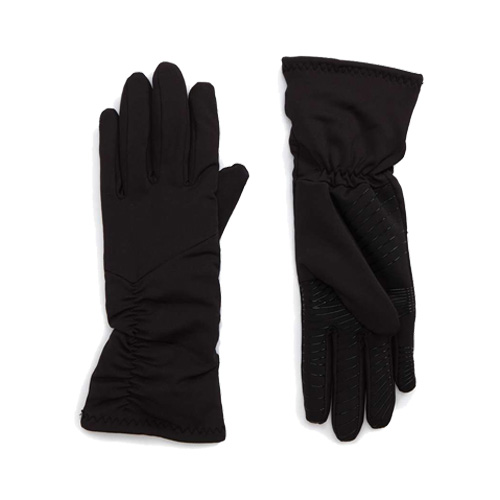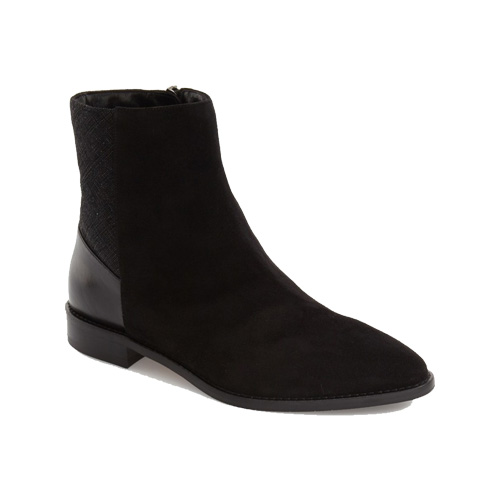 I bought these gloves on a whim at my local bookstore back in October.
I'm so glad I did. So, so glad.
The thin faux-fur lining is heavenly – it keeps my hands warm, without the bulky feeling. The smartphone fingertips are a downright necessity. And their slightly longer length tuck nicely inside the Everlane puffer's inner cuff, so my wrists aren't exposed to the cold air.
It may have taken me a few weeks to track down the exact model online, but it was worth it. I bought myself a backup pair and a few extra for stocking stuffers.
A gift that's practical and comfortable has my mother written all over it.
I've had my eye on a pair of Aquatalia booties for a few years now. And thanks to my Rue La La project, I finally got a pair of their flat ankle boots.
I've been wearing them since.
They're comfortable and stylish, to be sure. A flat, pointed boot never goes out of style and is endlessly versatile.
But the fact that I can wear them in the rain, snow, and New York slush – and my feet stay warm and dry – make them my favorite winter boots. Period. Full stop.
Rue La La has several pairs on deep, deep discount right now. I own and love these, but this is a great tall boot option, and this one is perfect if you're looking for a heeled one.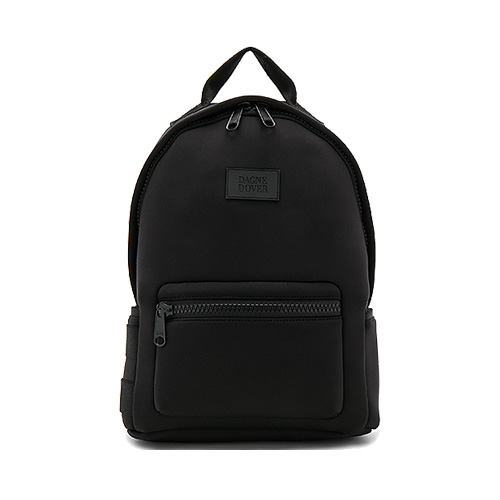 I originally picked up this backpack for my Colorado trip. I've been carrying it since.
Most of my totes and work bags slip off my shoulder when I'm wearing a heavy coat, leaving me to carry my bag in the crook of my elbow. Which leads to a whole host of issues – elbow pain, back aches, and a general foul mood.
But this backpack? It stays put, from thick puffers to sleek wool coats alike.
It's also a perfectly designed backpack. I store all my chargers in the two top zippered pockets inside. My laptop is protected in the padded sleeve, along with my can't-live-without-notebook and this gold pen. My essentials – hand sanitizer and cream, lipstick, screen wipes, sunscreen setting spray – are all tucked inside the zippered pouch that comes with the bag, and I keep a set of workout clothes and lightweight sneakers in the shoe bag that's provided.
You never know when you get a spare minute for a workout.
I'll be toting this bag around all winter. And maybe spring as well…
I own a lot of scarves. But I only wear this one in the winter.
And for long flights.
It was a splurge, to be sure (and I waited for a Shopbop sale to buy it). But it's heaven.
It's big enough to wrap around your shoulders, without being too bulky around your neck. Along with the aforementioned poncho and sweatshirt, it's one of the softest things I own.
It basically feels like you're wearing a big hug.
My gray scarf has been my trusted companion for the past 4 winters (and the many flights I've taken in those years), with no sign of pilling or fraying.
Again – a splurge. But one of the very best I've ever made.
Beauty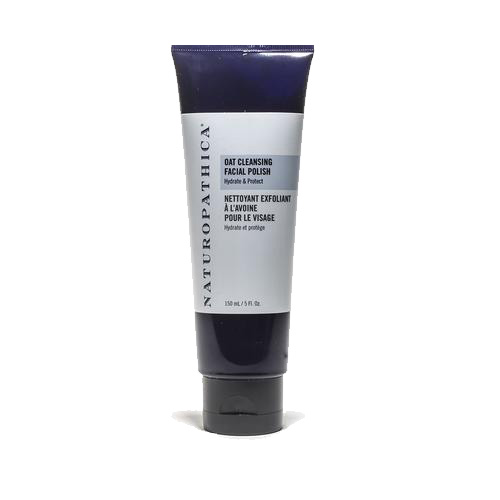 If Dorota tells me to use a product, I do.
Enter this eye cream (and the cleanser below).
This eye cream has been a staple in my evening skincare routine for the past year. It's also become my primary eye cream for winters.
The Vitamin E balm melts beautifully in your skin while creating a protective barrier between your delicate under-eye skin and the elements at large.
I typically wait 10-15 minutes to let it soak in before applying makeup, giving the cream ample time to absorb into the skin. My concealer and foundation no longer crease in this area, and lasts far longer than with other eye creams.
It is a little too rich to wear in the warmer months, but it's absolutely perfect for right now.
Dorota's been using this cleanser since I started seeing her for my facials (she's at the Heyday Upper East Side, in case you're interested in experiencing the best facial of your life).
My skin glows after I've visited her.
Coincidence? I think not.
Naturopathica's oat cleansing polish is one of my favorite physical exfoliators as well as a standalone cleanser.
On days when I'm too lazy to triple cleanse and I'm wearing a full face of makeup, I'll quickly swipe a micellar water-soaked cotton round on my face and follow it up with the oat polish. It leaves my skin clean and glowing, without a trace of makeup.
And let's be honest – these days are most days. This time of year…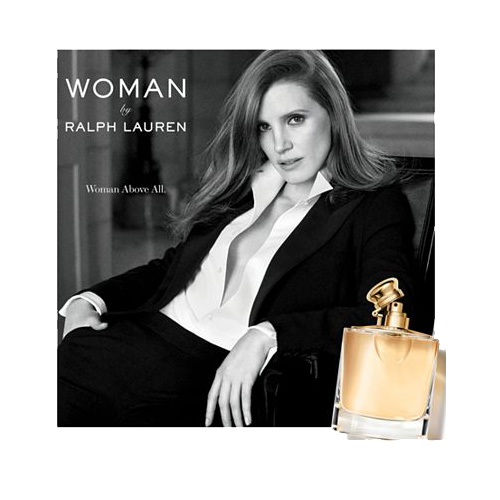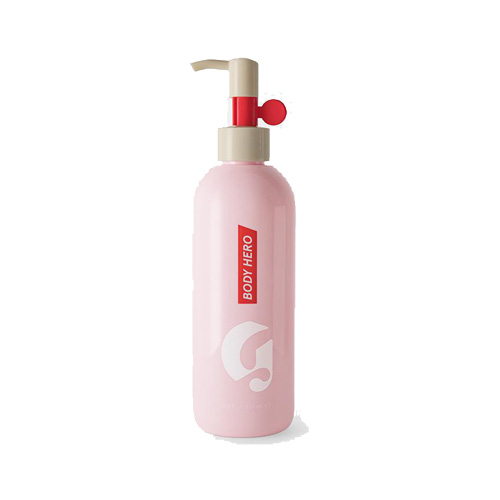 I wish I was one of those women with a signature scent, or was always testing out new and different ones.
I'm not. I'm too lazy.
But this fragrance may change all that.
WOMAN is everything I love in a scent. It's got the masculine and feminine notes that I love and it smells incredible.
Most importantly, it doesn't remind me of any other scent. It's truly unique.
I've been spritzing this on before I run out everyday, and get complimented constantly – from friends I'm meeting with, from fellow Wing women (we're a funny breed that way), and even once from a delivery guy.
I'll take it. I do smell great.
This isn't just a body wash.
Okay, it is that. But it's also the best shave gel I've ever found (my legs are very, very happy), and an ultimate mood lifter.
Glossier is admittedly hit or miss for me. I'm a devoted fan of their skin tint, priming moisturizer rich, and the sunscreen (oh, the sunscreen). But Wowder did not wow me (more like gave me a grayish pallor), and I still haven't figured out how to use Cloud Paints.
But Body Hero? I AM HERE FOR IT.
The smell is admittedly sweet, almost saccharine – a cross between cotton candy and a peony. I personally love it, but I can imagine that many don't.
The oil itself is what won me over. It cleanses effectively, but leaves your skin feeling so hydrated that you could skip the moisturizer (I don't, but I also am prone to really dry skin).
Between this oil and the aforementioned perfume, I smell AWESOME. If I do say so myself.
Wish I could say the same for New York.
Health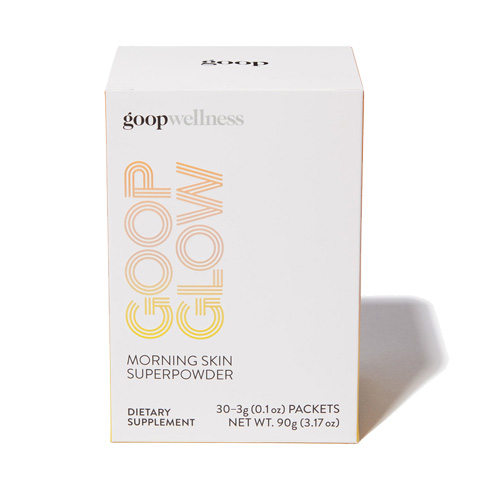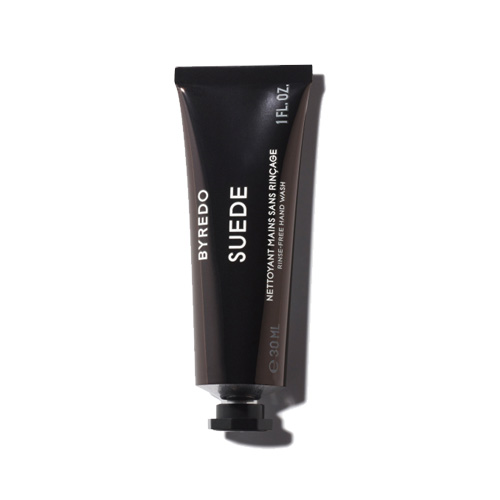 A few of you have complimented my skin on Instagram.
Thank you. Truly, thank you. Too often I see what's wrong with my skin, so your sweet words mean a lot.
I digress. I have a full beauty routine post in the works, but I have to also credit these vitamins with my recent glowing skin.
Yes, it's from goop. And yes, I fully love it.
Does it work? I have more research to do, before finding out (and subsequently breaking down in one of these posts).
But dissolving a packet and downing it helps me drink more water and gives me a boost of energy, and I love it for those two reasons.
It also tastes great. And my skin does look a little more glowy.
I'll take it, goopglow. I'll take it.
This is a game changer.
Byredo is known for its beautiful scents and beauty products. For me, it was always a splurge – not a necessity.
This, however, is a necessity.
This sanitizer/lotion combination is brilliant. I aim to wash my hands after getting to a destination (the subway…yuck), but I always don't have time.
Actually, rarely have time.
But this cream changes all that. It looks as if I'm just applying hand cream, but I'm cleansing my hands at the same time.
Bonus – I smell great, and my hands are super soft.
A hand sanitizer is a downright necessity in the winter – period, full stop. And if this one is out of your budget, I really love this one (you can use it to spray and wipe down surfaces as well) and this clutch-friendly one.
All of them smell great, work like a charm, and help me stay healthy during this season.
A big thanks to Jen for sharing this find first!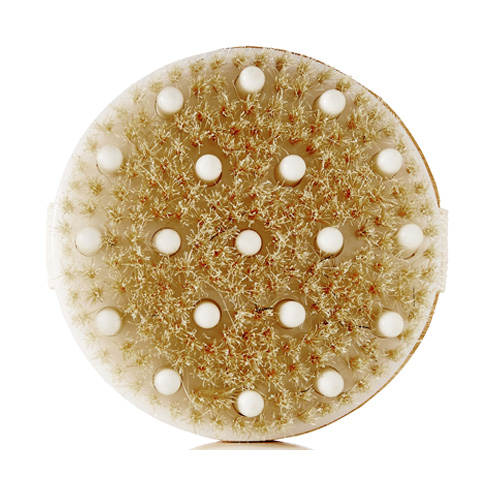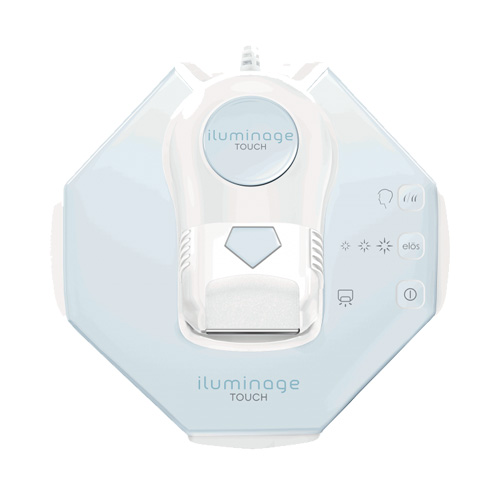 If you haven't started dry brushing yet, you should. Right now.
Forget about the benefits that dry brushing brings – reduction of cellulite appearance (though that's a good one), healthier skin…
It improves your blood's circulation…which helps keep you alive.
Really. Circulation is the supply of oxygen from your lungs to the rest of your body, including your brain. It has the added benefits of promoting cell growth and improving skin tone.
But getting oxygen to your brain?
We all need it – especially in the winter, when we're not as active as we usually are.
I like to make it a relaxing ritual – I massage coconut oil all over my skin, and dry brush from my feet to my neck. A quick shower and clean pajamas, and I'm a new woman.
I also come up with my best ideas during this routine, so I've started keeping a notepad and pen in my bathroom.
It's that added circulation, I'm telling you…
I hate shaving. HATE IT.
But I also hate forking over a ton of money and time to get my hair removed by laser, or having to cover my lasering-in-progress areas during sunny days.
If you're planning to do laser hair removal, do it in the winter (when you're already covered up). And consider an at-home solution.
I have…and it's changed the game.
I was gifted Illuminage's device over the summer, but didn't start using it until October.
I'm addicted.
I started with my underarms, and would indulge in my favorite YouTube channels and reruns on Netflix while the laser did its thing.
I haven't shaved my underarms in 3 weeks.
I'm now working on my legs, and I've noticed a major reduction in growth over the past 4 weeks. While I have a ways to go to permanently remove the hair, I'm very happy with the results (and am glad that I can do touch ups or extra treatments here at home).
I also love that I have an excuse to watch garbage television . It's hard wield a laser and hold a book at the same time.
Please consult a physician/dermatologist before starting any kind of treatment or adding a new supplement to your routine. These are are only my experiences, and are not meant to be medical endorsements.
Kids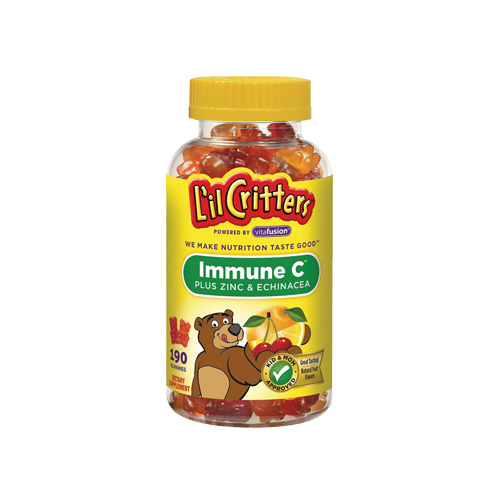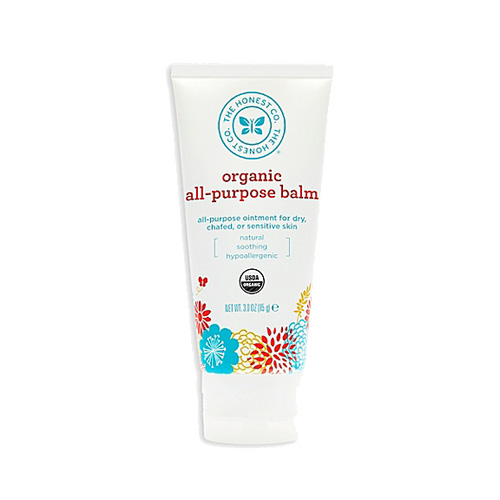 Rho gets sick a lot.
A toddler-friendly vitamin C can't hurt. Nor can 3 clementines a day.
He loves this one, and requests "orange gummy!" at least 3 times a day. We try to distract him with the fruit alternative, which works about half the time.
I'll take it. I'll take anything that keeps him healthy and in school, and subsequently keeps the adults healthy.
We probably have 6 tubes of this balm circulating our home.
There's one in Rho's backpack. One in his stroller caddy. One in my purse. One in his nanny's purse. One in the entryway table.
And I'm fairly certain that there's one lying in a subway track somewhere. Boys.
We slather Rho's face and hands with this rich balm before heading out the door, and it protects his delicate skin from the cold temperatures and the sharp winds.
It also works as a lip balm for me, when I can't find my own. I've also begun to slather my hands with it before slipping on my gloves for a quick hand treatment.
Pampering. We take whatever we can get.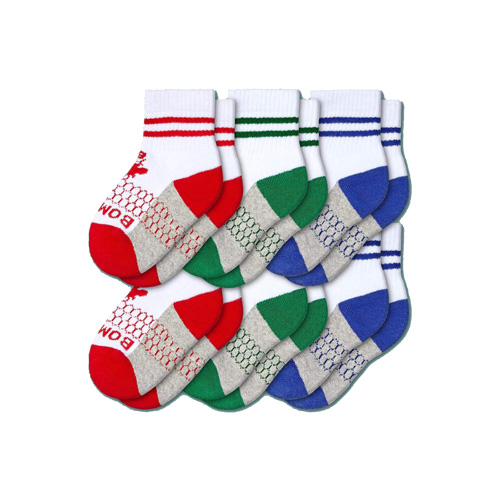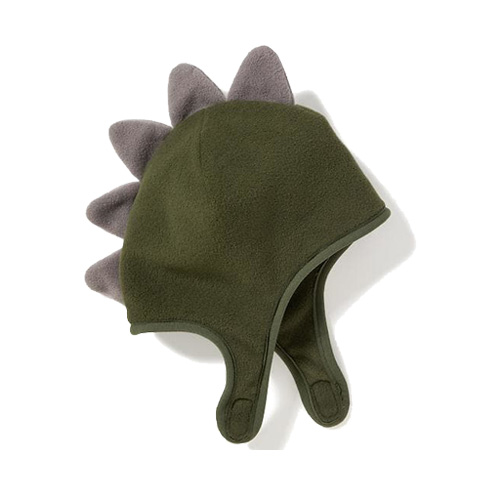 We don't call our son Rho On The Go for nothing. And his poor socks had a hard time keeping up.
I love Bombas socks for many reasons – their comfort, their social impact mission, their fun colors and designs.
But I mostly love them because they last longer than any other socks I own. My merino socks from last winter are still going strong.
Rho's feet are finally big enough for Bombas' toddler socks. Jury's out on whether he notices a difference, but I'm excited to not have to replace his socks every other month.
Toddlers have opinions. Especially on what they won't wear.
Rho refuses to wear hats, including the ones I painstakingly crocheted.
Except for this dinosaur hat.
It ticks off all the requirements – warm, covers his ears, and stays on his head. That's all I want, as a parent.
I also kind of want an adult version so I can match him. It's a really cute hat.
These are my winter essentials. What about yours? COMMENT below and let me know!
Items denoted with an asterisk (*) were gifted, but all opinions are my own.