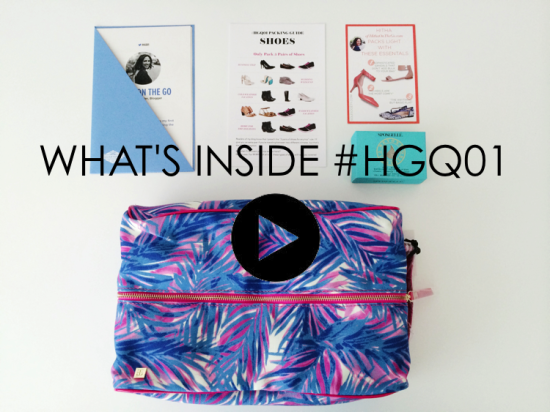 While I disclosed the theme of my first Quarterly box (SHOES!) earlier on social media, I've yet to share the contents of the box on le blog.
Until now, that is.  And I've decided to commemorate the occasion with a…VIDEO (with more to come).
I went with a less-is-more approach with this box, and furnished it with two luxe items (a Hudson+Bleecker shoe bag and a Spongelle Pedi-Buffer), an exclusive shoe packing guide, and a 20% off coupon to my favorite shoe destination, Sole Society.  The total value of the box is over $90 – and the cost is only $50.
A steal, no?  If you missed out, be sure to sign up for my next box!
Watch the video and find out for yourself.  And continue to scroll down to enter to WIN this box.  Which are no longer available.