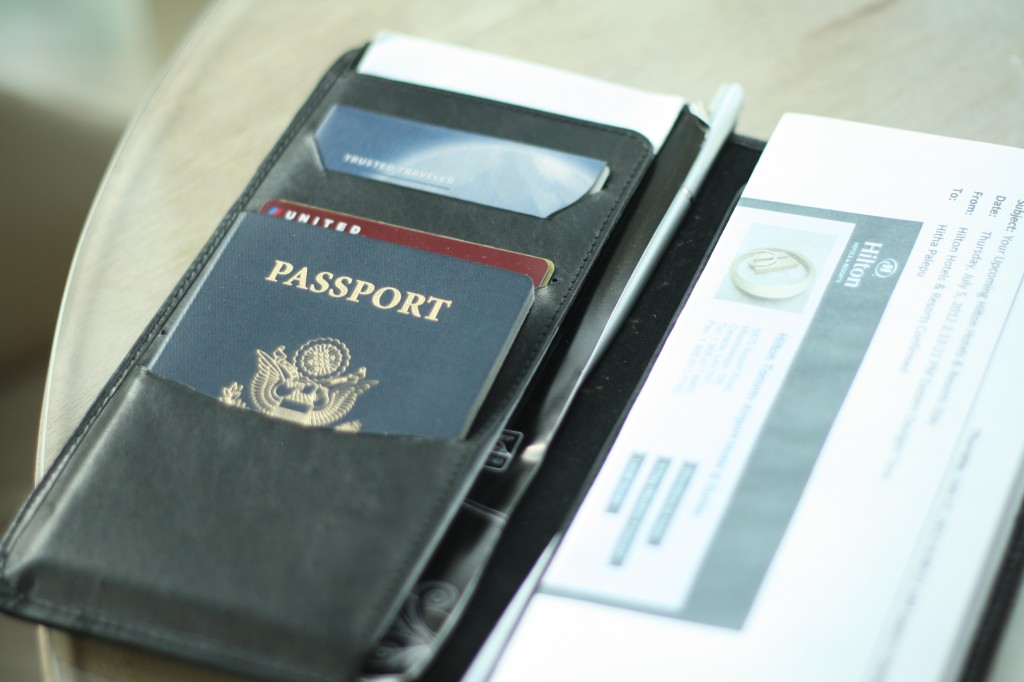 If my travel wallet were to get lost during a trip, I would have a heart attack. Â And probably be stranded.
Thankfully, when this happened in Frankfurt last year, my travel wallet was safely stored inside my room's locker.
It is my EVERYTHING when I travel.
It's quite obvious why I would lose my s%*t if it were to be lost or stolen.
If you have a travel wallet – awesome. Â If you don't – get one. Â And here's what to stock it with (it's what I keep in mine!):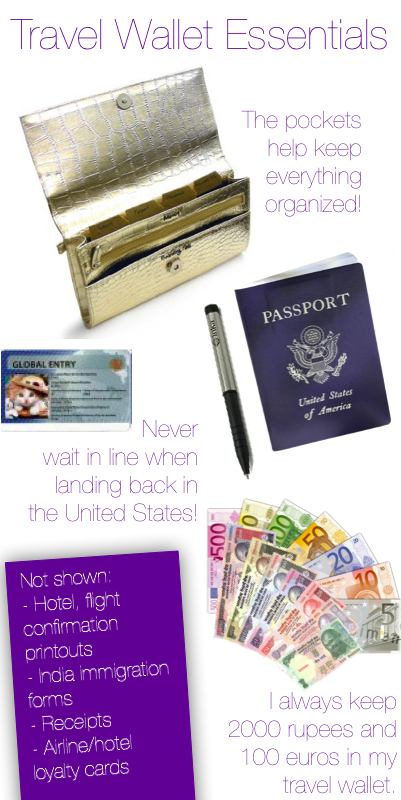 Though my travel wallet is quite old, I have my eye on this fantastic one from Miamica (I love the prelabeled pockets and luxe finish!)
If you travel internationally at least twice a year, the Global Entry program is well worth the fee and detailed application. Â I love breezing through immigration quickly when I land back in the United States.
Keep a pen in your travel wallet at all times – helpful for filling out immigration forms. Â Ask for extra forms when you travel, to keep on hand and filled out ahead of time.
International currency is key to have on hand – I find it helpful to keep enough for a taxi ride to my destination. Â As I travel to Europe and India often, I keep euros and rupees on hand at all times.
I also keep my airline and hotel loyalty cards in my wallet (as well as a list of all the membership numbers on Evernote on my iPhone), to ensure I get my miles and points. Â Those suckers have amounted to some nice trips in the past.
My travel wallet is one of many items packed in my travel tote – as seen here and here.
Do you have a travel wallet? Â What do you keep in it? Â Share in the comments below.