There are certain things a woman needs in her wardrobe – beautiful studs, a silk scarf, the perfect bag.
And if they come from the holy trinity of luxury brands (Chanel, Hermes, Louis Vuitton), that's excellent.
And if you can get them at an affordable price – that's a major win.
Enter LXR & Co, an amazing website that specializes in vintage luxury classics.  I have my eyes on every single one of the items below, and will actually be able to buy some (Chanel studs, I have my eyes on you…).  You will never need any other accessories than these 3 for ANY trip.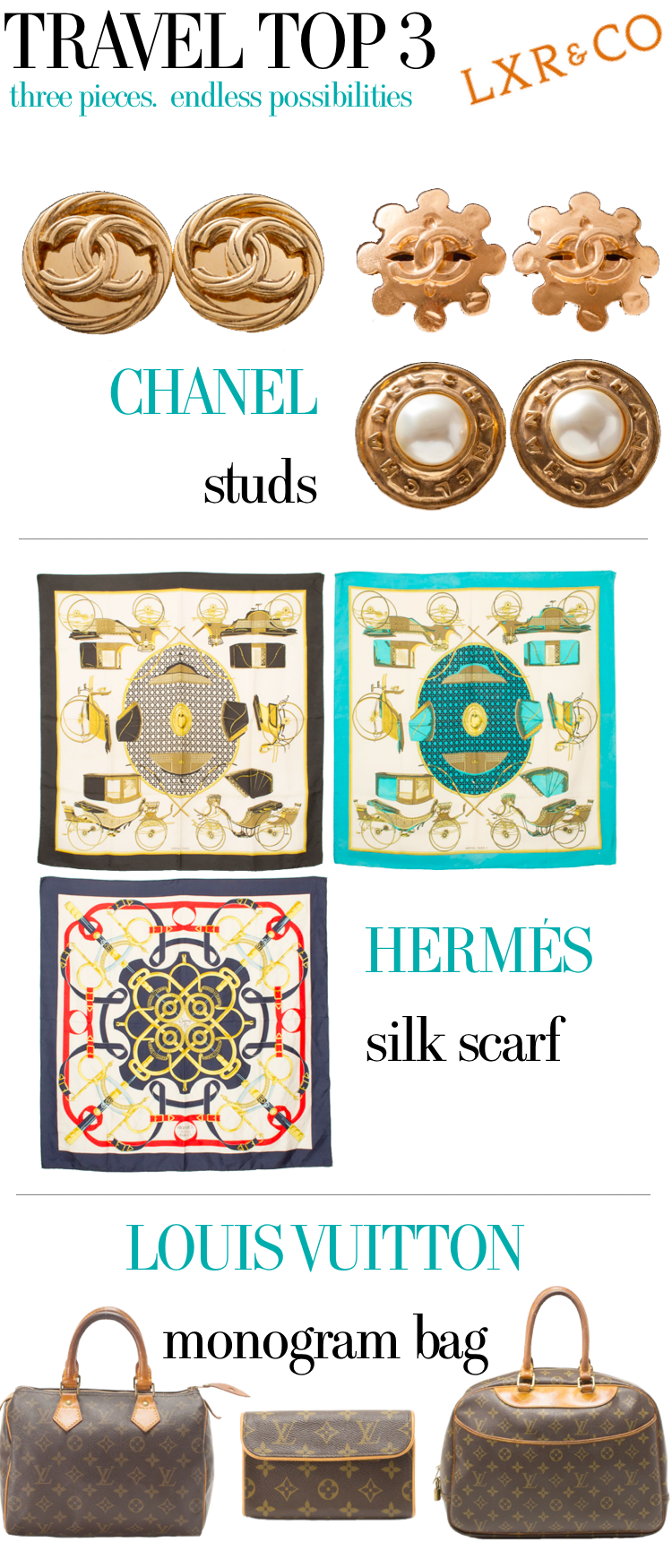 Chanel earrings and Hermes scarves – Stocking Stuffers
Louis Vuitton bags – LV Under $500
Which one of these classics do you have your eye on?  Please share in the comments below!
You can sign up for LXR & Co here
Disclosure: this is a sponsored post from LXR & Co.  I was compensated for this post, but all opinions are my own.  I'm a huge fan of this company and highly recommend them for anyone looking to purchase a vintage luxury item.