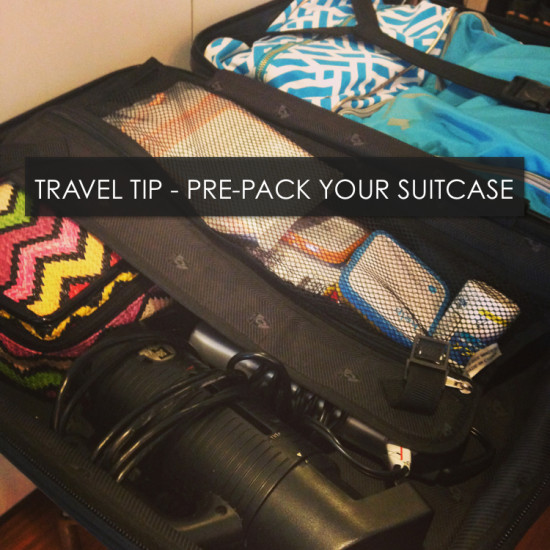 I often brag about tout my ability to pack a suitcase under 5 minutes.
Don't lie – you would do the same.  Any rational person would.
Today, I'm sharing one of the secrets that enable this seemingly impossible feat.  The one major tip – pre-pack your suitcase.
I'm not talking clothes.  But keeping certain items in your suitcase, ready to go, can shave your packing time in half.  

Here are the items that live in my suitcase, all the time:
All that's left for me to pack are my clothing & cosmetics.  Hence the whole under 5 minutes skill.  And now, you can too.  (And if you have trouble packing your clothing, my Pack Perfect Clothing Calculator comes to the rescue – sign up for my newsletter and you'll snag it for free!)