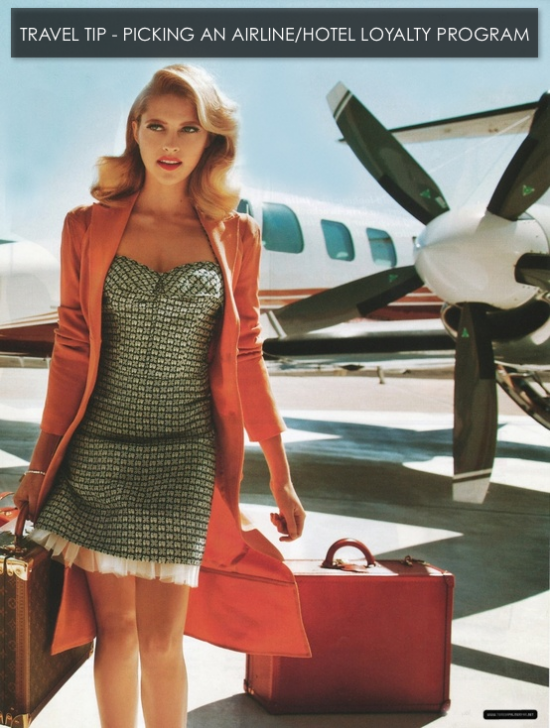 Traveling a ton has its downfalls – airline delays, uncomfortable hotel beds, cramped seats, sterile hotel bathrooms… When I put it that way, it's downright miserable.
It does have its perks, though – upgrades and business class, amazing hotels, and trading in miles and points for incredible vacations. I've mentioned our Asia trip briefly, but it comes down to this – we're flying to Asia and back in first class (on United), and most of our hotel stays are taken care of with our plethora of Marriott points (we'll be staying at JW Marriott, Renaissance, and Ritz-Carlton proporties – what what).
And when you're in dire need of a vacation, being able to trade in miles and points for a last minute getaway is MAJOR – for us, it's spending Labor Day in Miami (again, thanks to United and Marriott's boutique property, the Hotel Beaux Arts). Yes, finally, at the very end of summer, we decide to take a vacation.  We decided to do so around 8:30 am on Monday, and 90 minutes later the trip was booked. All thanks to one very simple travel tip – we both selected the same hotel & airline loyalty program. And if you aren't signed up with an airline and a hotel, I'm sharing my top tips on selecting them.
Pick you airline first.  While brands like JetBlue, Virgin America, and Southwest have incredible customer service and a flying experience, it's so not worth it unless they have a hub in your local airport.  If you travel at least 50,000 miles a year, you're better off with a major U.S. carrier – United, Delta, etc.  25,000 miles (silver status) will get you some nice perks – free checked baggage, priority seating.  50,000 miles (the threshold for gold status) will snag you upgrades and better priority seating.  I'm a 1K on United (I practically LIVE in the Newark airport) and have had nice experiences on Delta – but I can't say the same for U.S. Airways or American.  And so I won't.  Tip – signing up for your airline's credit card is a great way to build up tons of miles fast and snag the same perks reserved for their top tier fliers.  
Pick a partner hotel. Â I had always been a fan of both Starwood (W Hotels in particular) and Marriott (Renaissance and Ritz Carltons), and have managed to snag gold status on both year after year. Â I got especially lucky this year when United and Marriott announced their partnership, granting automatic gold status to United Mileage Plus members with a certain status (score!). Â Hotel gold status is KEY – it snags you free internet connectivity, lounge access, and sometimes preferential rates. Â And when you can trade in miles for points and vice versa (which you can with United-Marriott, as well as Delta-Starwood), it makes planning last-minute getaways even easier. Â Hilton plays nicely with all airlines (granting points AND miles for stays), and American/US Airways partner with most hotels.
Hack the system. Â While it's not publicized on their websites, hotels are always having status sprees, where a certain number of nights or stays in a short period will automatically get your gold or platinum status. Â Are you traveling a ton for upcoming weddings? Â Call the major hotel brands and see which spree is best for you. Â Thank you, hubby, for this amazing tip!
ALWAYS book through their websites. Â Love your Expedia, Priceline, etc.? Â Let me tell you a dirty little secret – reservations made through them often won't apply towards your hotel nights and airline miles for status. Â AND they make it a pain for changing your reservations. Â I've found less expensive fares on the budget websites and called United or Marriott, and they've sometimes matched the fare. Â And I have the flexibility of changing my flight or stay through three clicks on a website, versus an agonizing phone call with a customer service agent.
Layovers can be your best friend. Â Flying through another city can result in more miles for a flight, getting you to the next status tier all the faster. Â That would be the reason why I'm strangely comfortable in Chicago O'Hare.
There you have it – my personal tips on picking my airline and hotel program, and getting status fast. Â I hope this helps you as you plan your travels for the rest of this year and 2014 (wait, am I alone on this?). Â Here are my top tips on getting through security fast.
I really love doing these Travel Tip posts for you, so I really want to know – what are your pressing travel questions? Â COMMENT below and let me know! Â If I get a ton of comments, I'd love to make this series more frequent than once a month!
P.S. – if you like this post, you'll love my newsletter – SIGN UP to get exclusive travel tips that I don't share anywhere else.