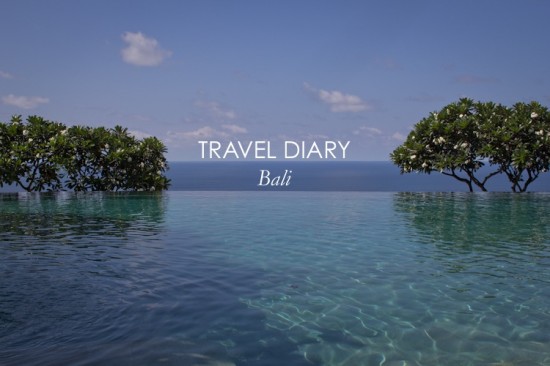 Bali is dangerously close to Australia, where I currently am.  Which makes assembling this post rather tempting.  The details behind our Australia trip are these – my husband's job has brought him here.  While we're not uprooting our lives and moving here for the next several months, it will be bringing us to the land Down Under pretty frequently.  Thus making another trip to Bali somewhat of a necessity, I think.  Read on to see why…
Bali was the destination in our Asian vacation that I was most looking forward to (China being my husband's). Â A lush environment, crystal clear waters, and monkeys absolutely everywhere – it was as if the island had been tailor made for me.
After an agonizing flight from Beijing, we finally landed in Dempasar. Â The island made a wonderful first impression, with its immaculate airport (and bathrooms! Â The cleanest I've ever seen). Â A driver and concierge from the BVLGARI welcomed us in the arrivals hall and whisked us to the resort.
After checking in, we were shuttled to our villa by Pushpa, our butler for our stay. Â He graciously gave us a tour of our accommodations (calling it a room would be an insult, given the fact that our NYC apartment would have fit in the bathroom alone). Â We lounged next to our personal pool for the duration of the evening and ordered a room service dinner of rose wine and noodles (the latter would quickly become a regular order). Â And we marveled at the sunset.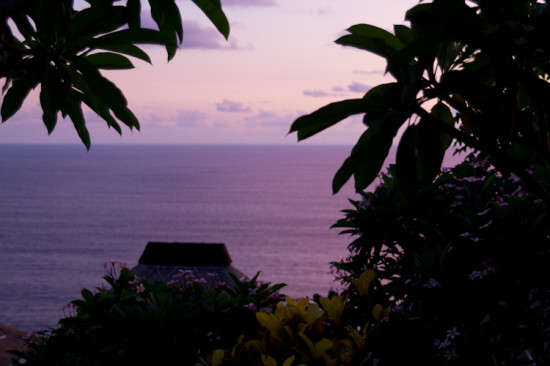 Day two involved a hectic schedule of eating and lounging by the pool (rough life, I know). Â After inhaling a breakfast of chocolate croissants (the best we had during the entire trip – we kept track) and fried rice (for me, the husband had the noodles again), we retired to the pool. Â Slathering ourselves with Supergoop sunscreen and requesting a mojito (or three), we spent the day taking dips in the pool, reading books, and marveling at the view.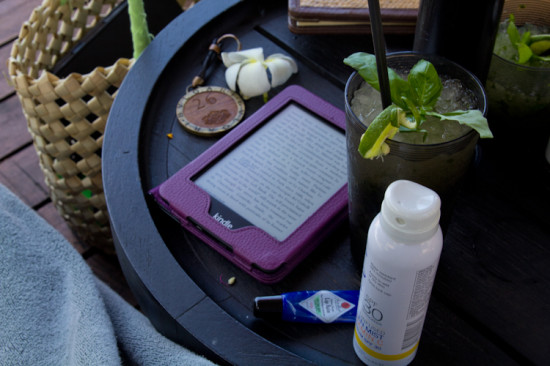 Our second full day (and our last!) in Bali was spent exploring the island. Â Our first stop – a family-owned coffee plantation. Â We toured the operations, met some of the friendly animals (including the Lewaks responsible for the famed coffee), and tasted their outstanding coffees. Â A word to the wise – don't visit on an empty stomach. Â The Lewak coffee is as good as they say, and we purchased a small packet for our coffee-loving uncle as a gift.
The next stop was the highlight of our trip – Monkey Forest. Â Both my husband and I have an unnatural love for adorable primates, and to see them interact with each other in their natural habitat was a real treat. Â Note – these photographs are a FRACTION of the total number I took. Â Monkeys = pure amazing.
We ended the day with a trip to a seaside temple (fun fact – Bali is predominantly Hindu, while the rest of Indonesia is mainly Muslim). Â  I couldn't help but think about how much my mother would have enjoyed it (and reminded me of the time she ran laps around us while visiting Thai temples). Â The night ended with our favorite noodles and fried rice, a glass of crisp wine, and the most stunning sunset. Â Plus a sweet surprise from the hotel, as we were celebrating our 3 year anniversary early.
We weren't ready to leave Bali at the end of the trip – but we're more than ready to return.