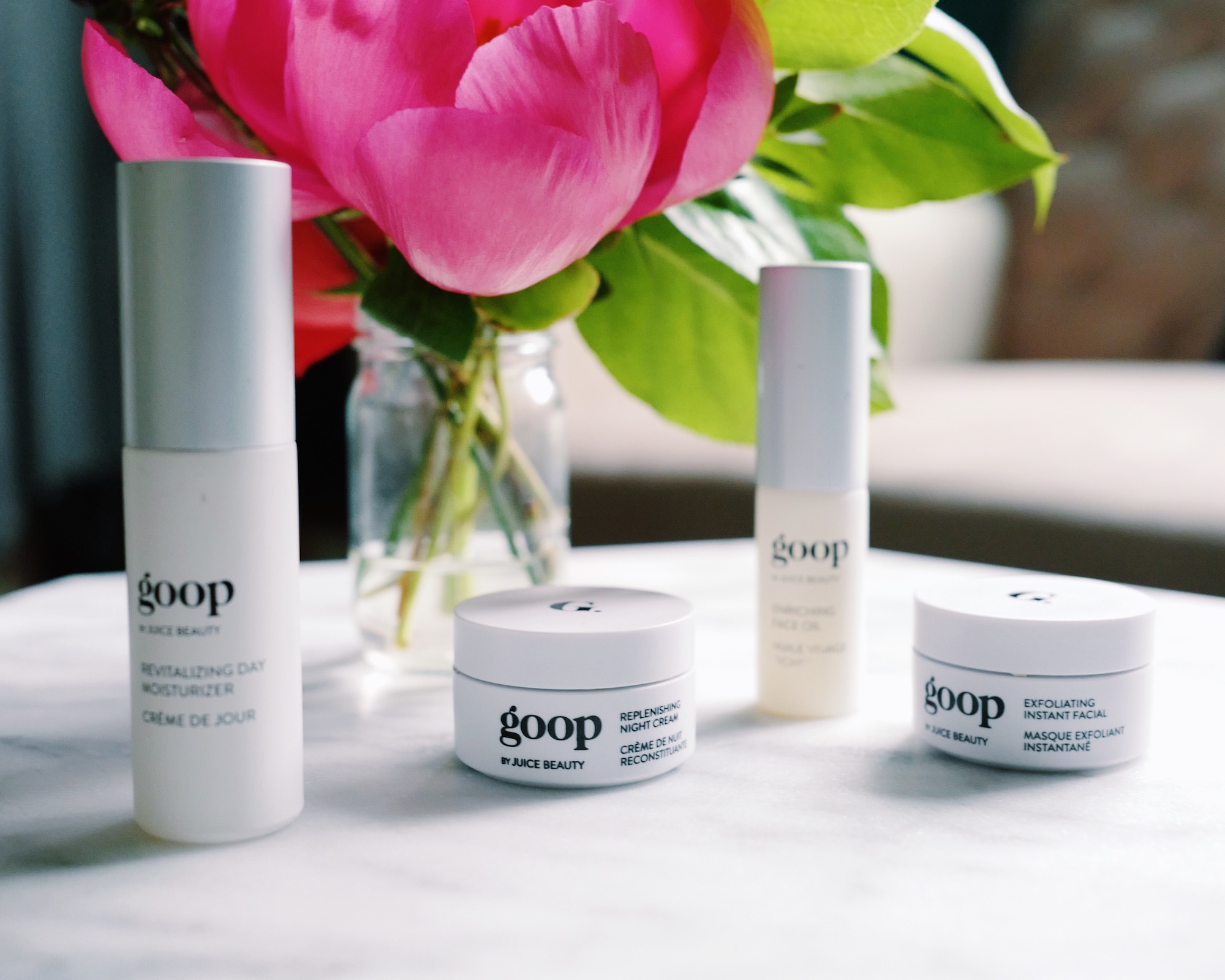 This is more than a skincare line.
It's an investment. But a worthy one, at that.
goop's skincare line is incredible. The products are tremendously effective, feel and smell lovely, and the packaging is gorgeous.
The line is also all-natural. I view using natural skincare/beauty products much like my diet. Just like I try to eat something green and raw every meal, I use natural products in the most important parts of my personal care – deodorant, facial oils, and eye creams.
The goop discovery set has been a mainstay in my toiletry bag for almost a year now. Two products are key to my post-flight facial (and regular skincare routine), and the others are wonderful for hydrating my parched skin after long flights.
Let's take a look at each product and why I love it.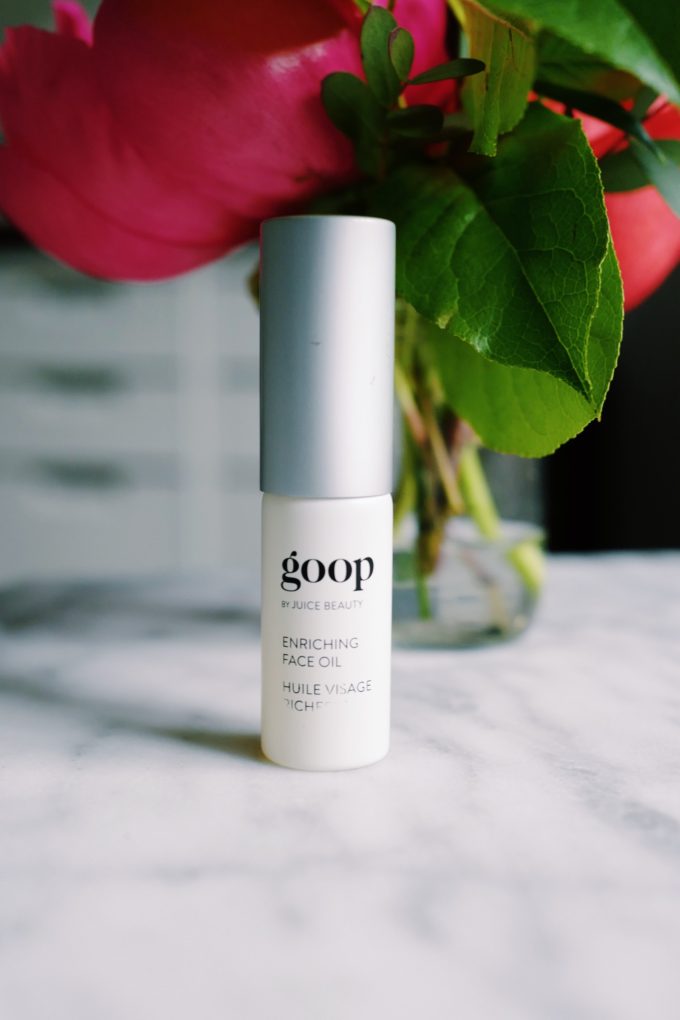 goop Enriching Face Oil
I use this product every day, 365 days a year. It's a rich oil that soaks into your skin immediately and leaves it glowing – not greasy. I'll apply this (followed by La Mer, as an emollient) before and during a flight, and use it as a part of my post-flight facial routine. I also use this product twice a day – I dab it under my chin, eyes, and at the end of my nose in the morning, and all over my face and neck in the evenings. Oil dissolves oil, and applying this one regularly to my troublesome blackhead regions has helped kept them clear and make extractions a less painful process.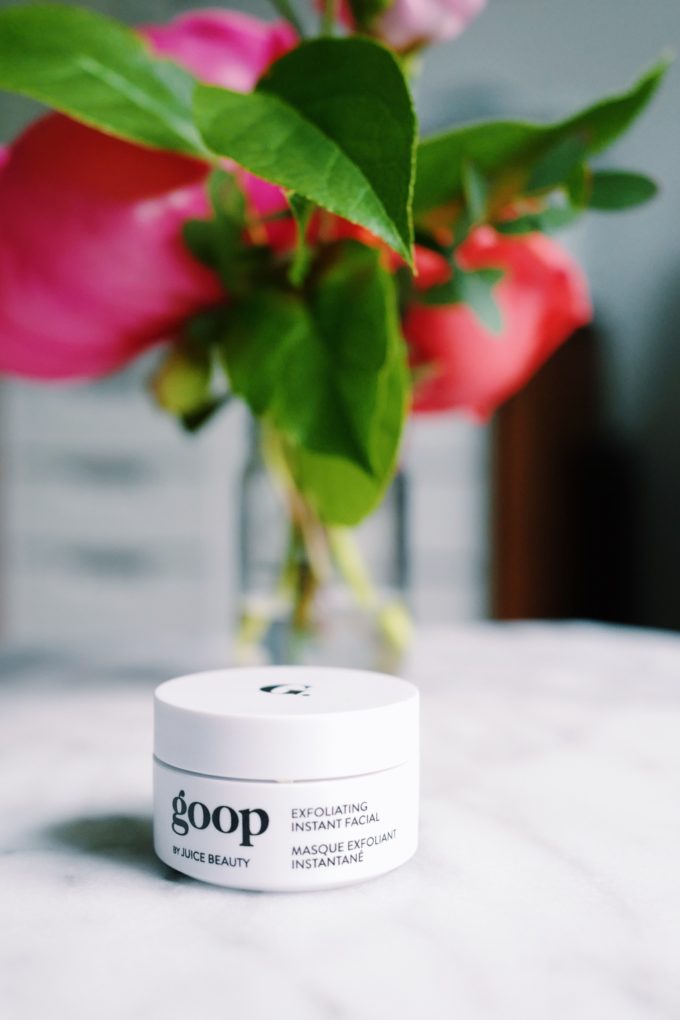 goop Exfoliating Instant Facial
If I could get a facial every day – I would. Unfortunately, that's terrible for my skin and budget. This goop mask is the next best thing – it gently sloughs away all the bad stuff and leaves your skin glowing, thanks to the alpha & beta-hydroxy acids and the cellulose beads. I use this mask after every flight or a long day exploring while traveling, or every other day when I'm home. I never use it more than every other day.  Just because it's a mostly natural product doesn't mean it's weak – this one is potent.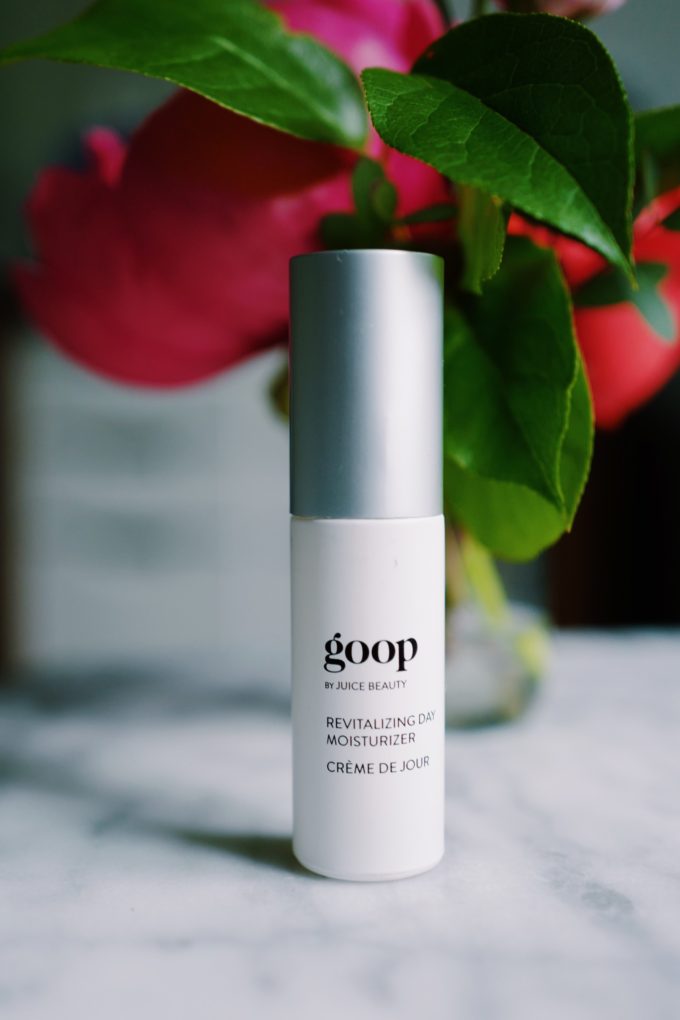 goop Revitalizing Day Moisturizer
At home, I layer a few serums before applying a moisturizer and sunscreen. When limited to my liquids bag, I want an all-in-one product that works just as well as my regimen at home. This is the only moisturizer that has come close to providing the same results I have at home. The day moisturizer feels just as good at the end of the day as the moment you put it on, with incredible hydration and controlled-release over the day. It does leave your face a bit shiny, which is great if you love a dewy day look. If you want a more mattefying look, just apply Sunday Riley's The Martian on top of this moisturizer. Works like a charm.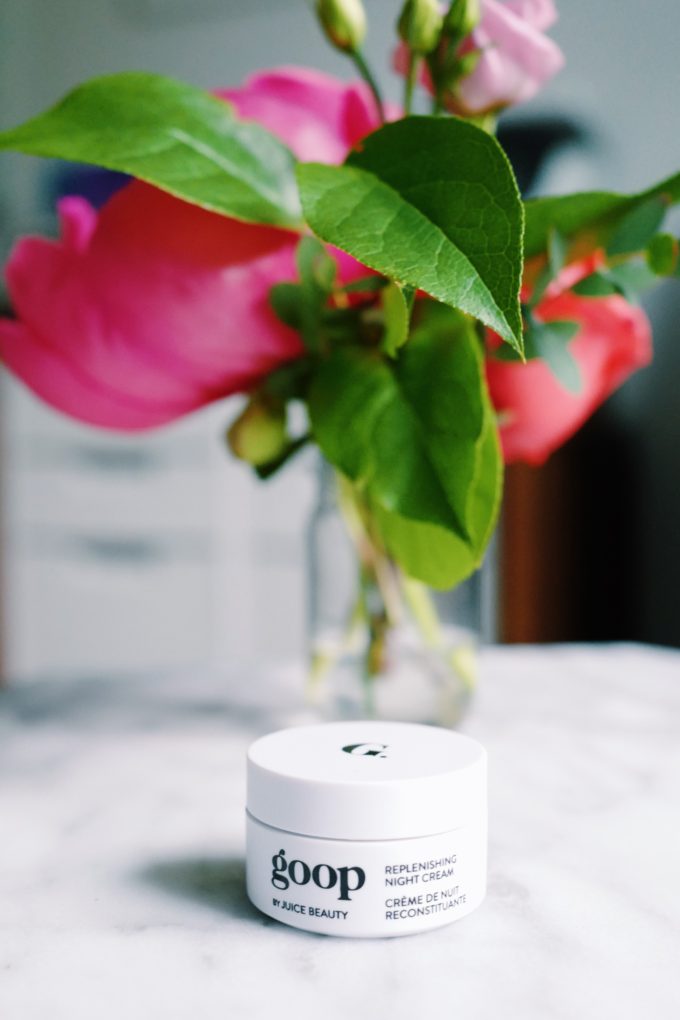 goop Replenishing Night Cream
I love every product in the set, but this is the one I probably use the least. It's the richest face cream I've ever come across – which is ideal after a long flight or in cold winter months. A little bit of this product goes a long way – I warm a pea sized amount in my hands and pat this on my skin after a long flight or in alternating evenings. I've yet to use this during a flight, but I think it's a perfect product for that. I'll have to test it out when I fly to Los Angeles next month!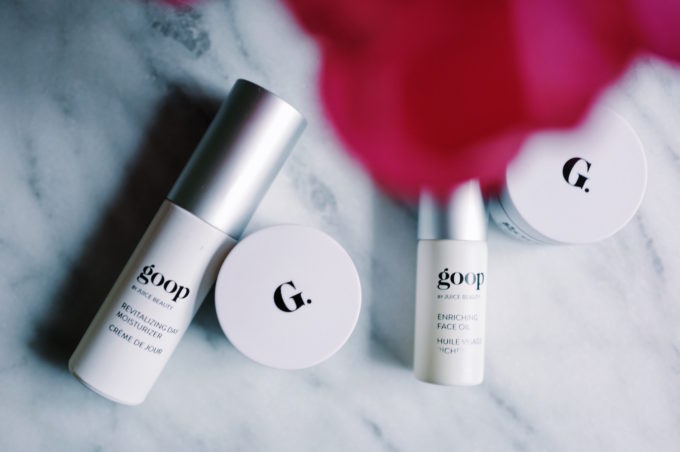 At $135, this set can seem out of reach. But a little bit goes a long way (I've just replaced mine after a year), and one goop product can take the place of 3-5 items I typically use in my skincare routine.
I would tell you if it is or isn't worth it. And the goop discovery set definitely is.
Have you tried the goop skincare line yet? COMMENT below and let me know!
P.S – how I use Glossier and Wander Beauty when traveling…