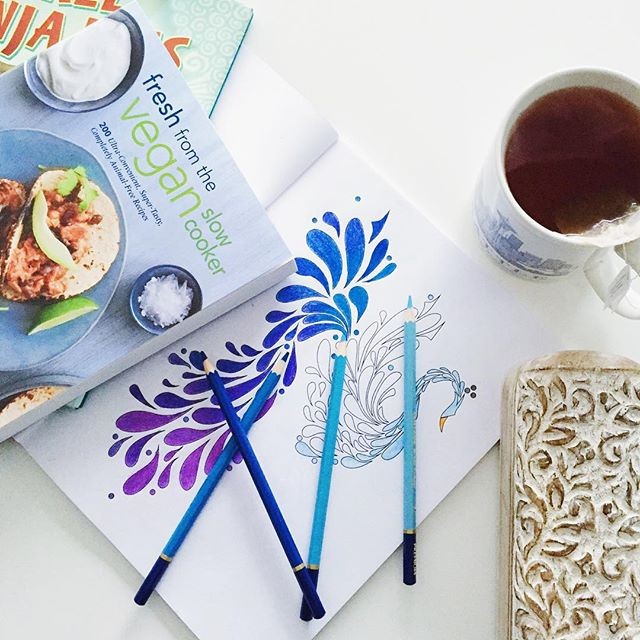 *inhale, exhale*Â 
Lots going on. I could go prattle on how busy/exhausted/excited/overwhelmed I am. But we all have full plates and overflowing to-do lists. That's life.
That said, if you have any tips on getting a teething baby to sleep better through the night (we're dealing with 3-4 wake-ups in the middle of the night and a 4 am wakeup time), I would love to hear it.
With a weekend in Baltimore with some of my favorite entrepreneurs ahead, I'm trying to get as much done as I possibly can by Thursday evening. Even though I've lived on the East Coast for most of my life, I've only been to the Charm City once. I'm excited to eat my weight in crab legs and get two full night's sleep as well as taking in the best that the city has to offer.
Moving on to the links!
Photograph from my Instagram. For those who asked for the specific links: coloring book, colored pencils, pencil box, cookbook, and Rho's book.