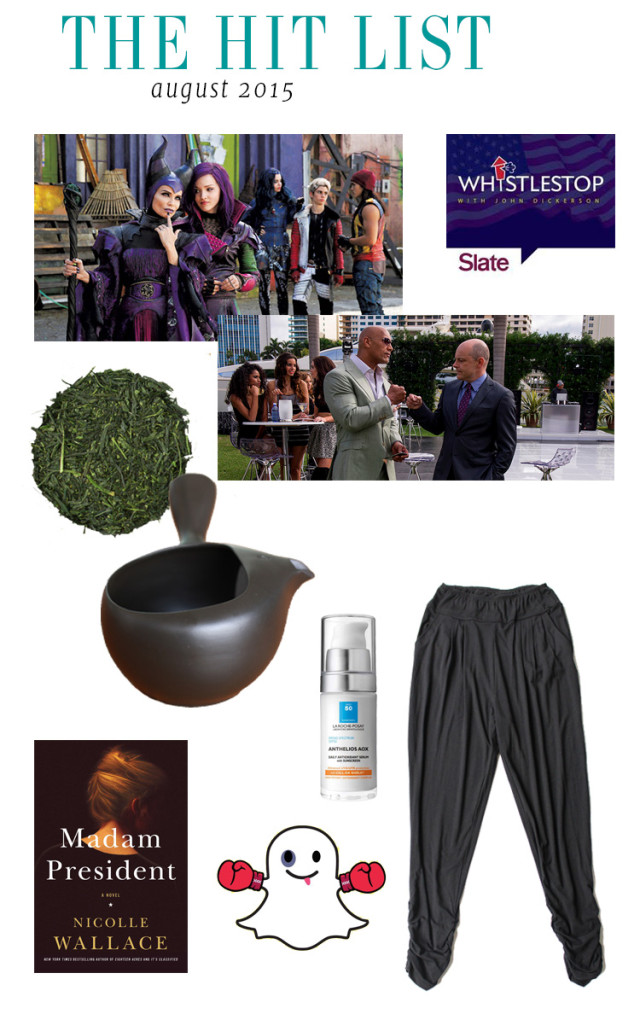 I've made no secret of what a huge nerd I am. I unapologetically, vocally share my love for space, science, and Russia (but my no means am down with what Putin is doing right now). My other nerd love is politics – a topic I've shied away from talking about because it can be so sensitive or controversial. While I'm not about to start a massive debate, I do want to share two new political loves from this month – the Whistlestop podcast and the novel Madame President. Whistlestop is a bite-sized lesson of political history, told in a clever, addictive fashion. I firmly believe that history repeats itself, and refreshing my knowledge of historical American politics helps frame the impending presidential election in a fresh way. Madame President was pure book crack – an engaging story that also wrapped up Nicolle Wallace's trilogy, a fascinating look in the war against terror, and a little bit of wish fulfillment (the president, vice president, secretary of defense, and press secretary are all women). For a book touching on such heavy topics, it reads very easily – like The Knockoff or The Royal We (two of my other favorite novels I read this summer). If you're looking for a way to dip your toe in the political realm, Whistlestop and Wallace's books are the best ways to jump in.
It only makes sense that my other favorite movies/shows are on the other side of the spectrum. I have a secret love for Disney Channel original movies, even before the High School Musical craze (I'm talking Motocrossed and Gotta Kick It Up). Disney's Descendents blew them all away, focusing on the children of fairy tale heroes and villains as they deal with high school, the battle of good and bad, and improbable song and dance numbers that make my son squeal with delight. Ballers was the perfect series to binge watch this month, getting me even more excited for football season (if that was possible). The Rock is charming, the storylines are a healthy mix of eye-rolling and endearing. I could do without the amount of boobs and female nudity, but I don't expect anything less from a show dubbed 'Entourage set in the NFL and Miami.'
Time for the randoms. After noticing more sun spots on my face, I've been diligently applying La Roche Posay's sunscreen serum on the regular (spritzing my face with Glossier's mist before reapplying). I've been working from home more than usual, and subsequently have been living in my Encircled dressy sweatpants that Kristi was so kind to gift me. I usually wear them with a cheeky printed tee, but will replace it with a silky tank if I have to run out for a meeting or dinners. I had my first taste of Ayame Kabuse at Neuehouse (affectionately dubbed 'crack tea'), and loved it so much that I bought both the tea and small brewing pot to sip at home. I drink it hot or over ice with a splash of sparkling lemonade. It keeps me focused and energized without the coffee jitters. Lastly, I'm unapologetically obsessed with Snapchat (I'm hithapal) and post snaps of my son and little peeks of my life on the platform.
What new discoveries did you make last month? Comment below and let me know!