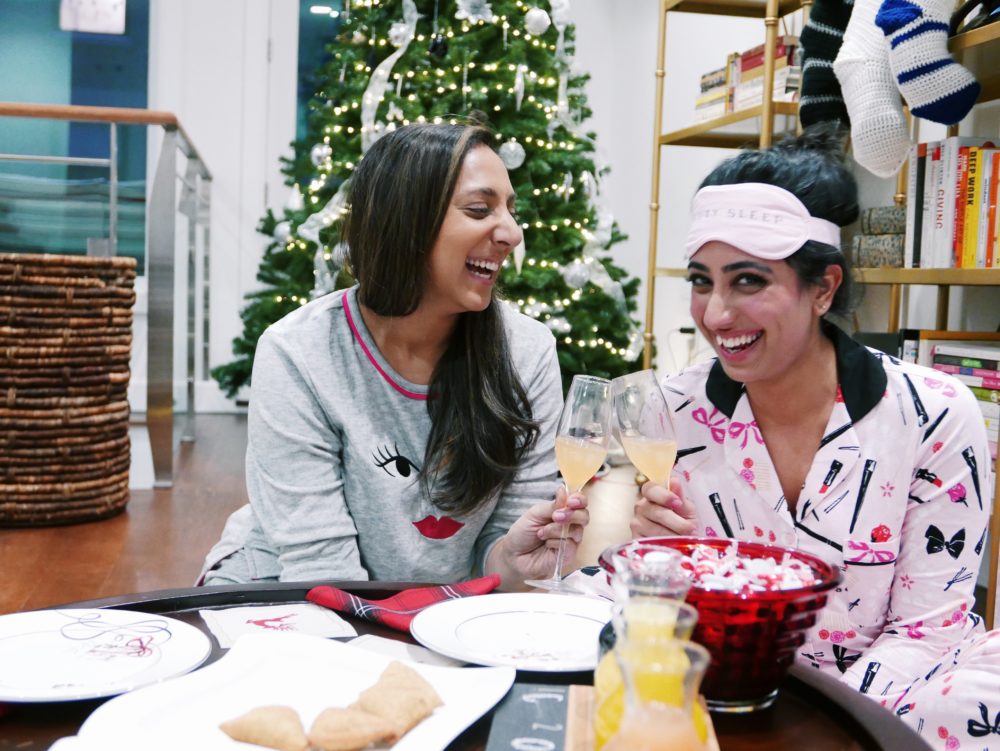 sponsored by Lord & Taylor and Shopstyle
Samosas. Mimosas. Pajamas.
Is there anything better? No.
It's how we celebrate on Christmas morning, but it's also my favorite menu when hosting a brunch.
And when Alisha suggested it as our 'holiday party', I was more than happy to oblige.
Alisha has worked with me just over a year now – originally as an intern with Bridge2Act, then with Hitha On The Go and Rho Pharma. She's helped me do it all – conduct research on inflammation for Rho and for skincare science posts, taken my pictures, babysat my child, shipped packages.
She's also become a member of our family. Rho squeals "Lisha!" and runs to her when she walks in, and I've found her and my father talking about medicine over coffee at our dining room table.
I don't know how I got lucky to find her (or Mackenzie, who's now at Emory pursuing her MPH).
Back to the brunch.
While we've been enjoying this menu for a few years now, the presentation hasn't exactly been festive.
Our usual plates. Stemless wine glasses (since our stemmed ones broke years ago). Pouring juice directly from the carton. Paper towels, instead of napkins.
Delicious, yes. Instagram-worthy, no.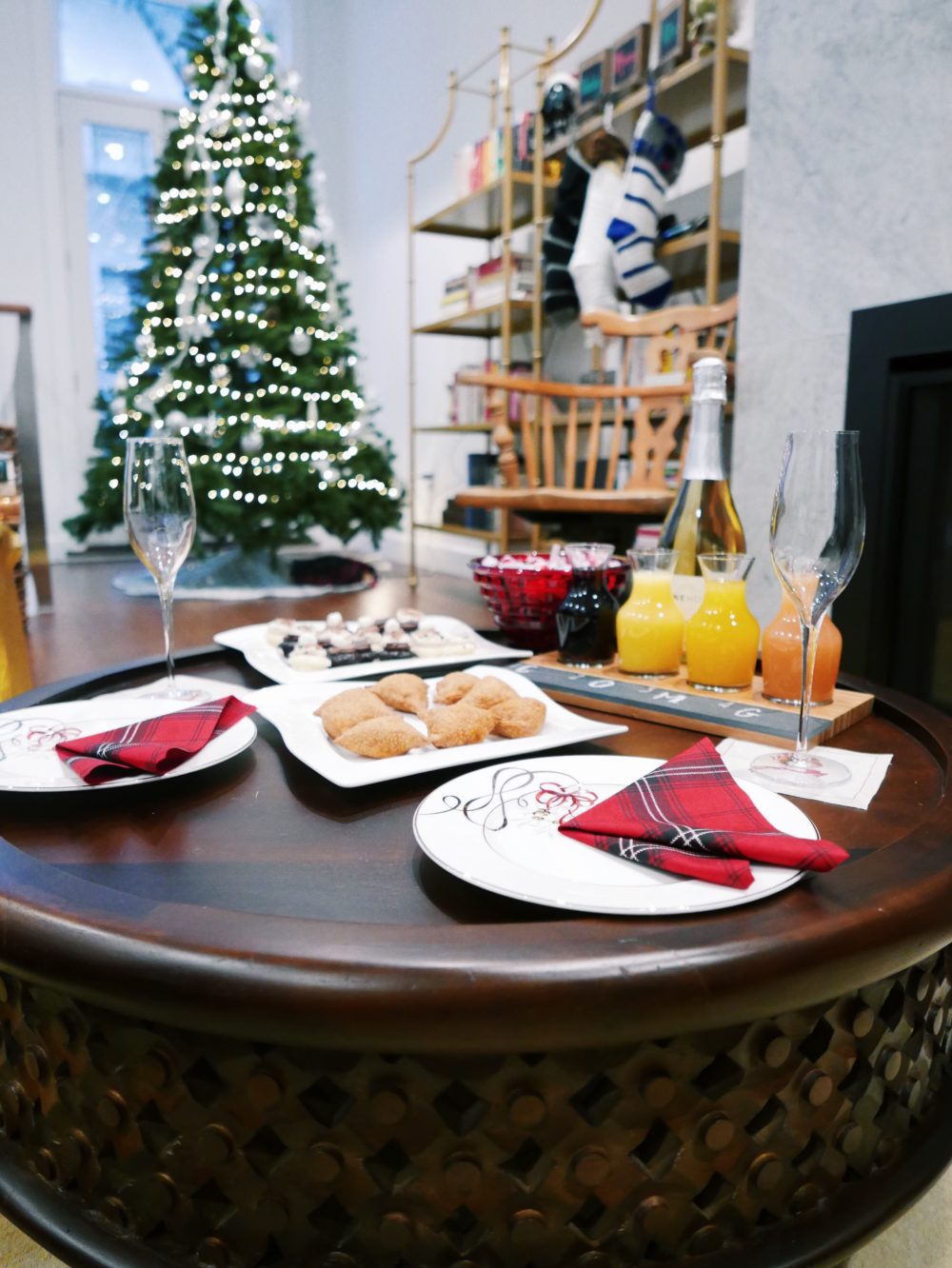 When Lord & Taylor reached out to partner on a holiday post, I was game. These classic champagne flutes filled a gaping void in my barware collection, and the tasting set was perfect for various juices for the mimosas (an ideal I shamelessly stole from my favorite NYC brunch, at Crave Fishbar). These Mikasa holiday plates are perfect for Christmas mornings, but I've been enjoying breakfast and snacks on it this month as well.
Just a little bit of jolly.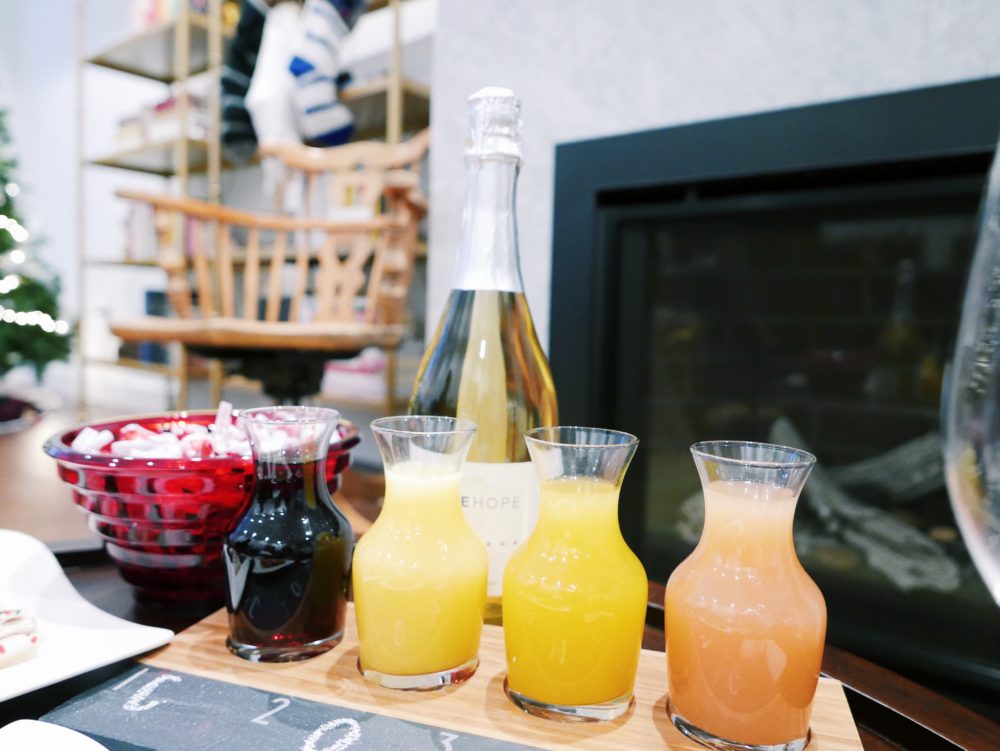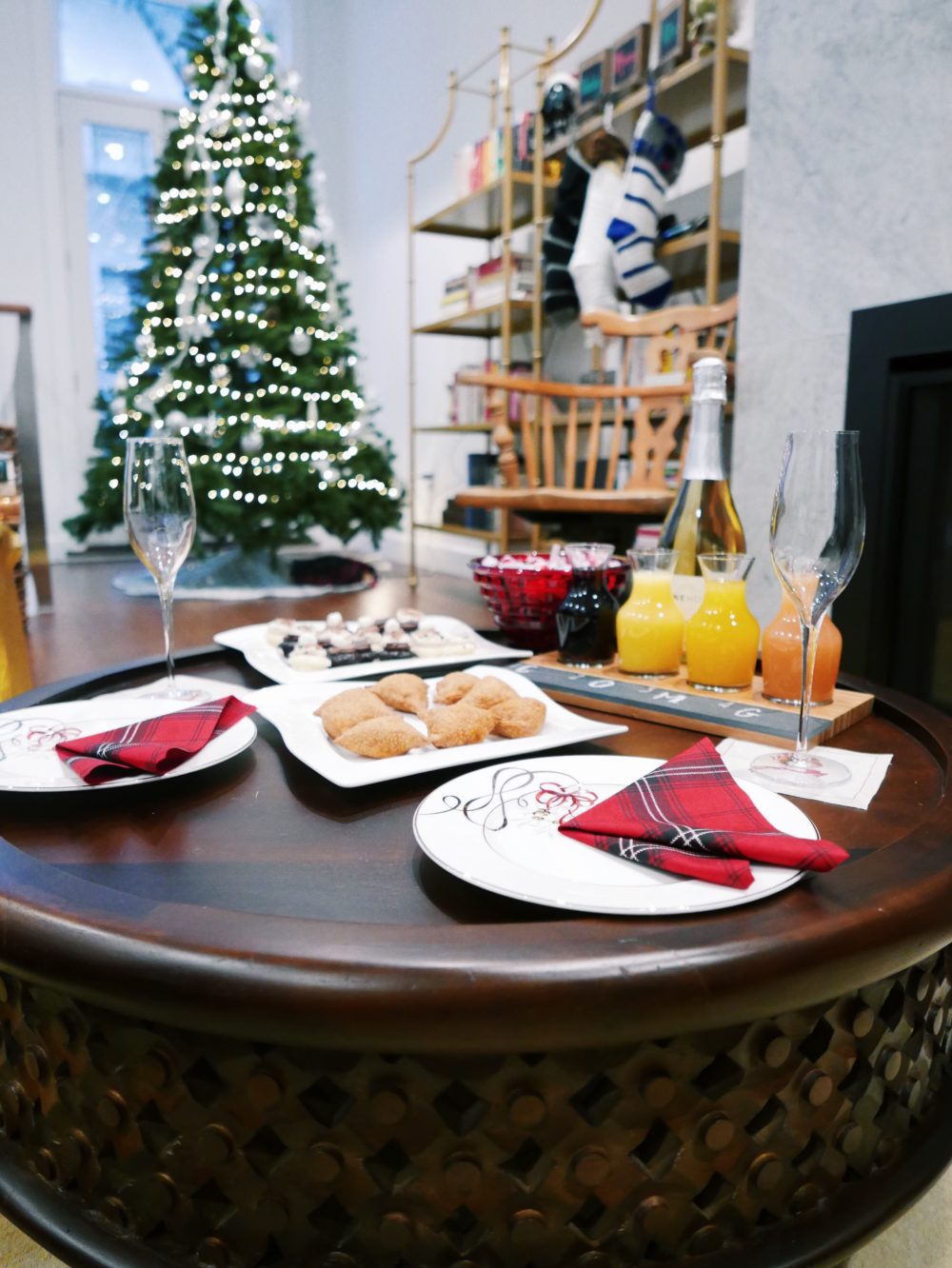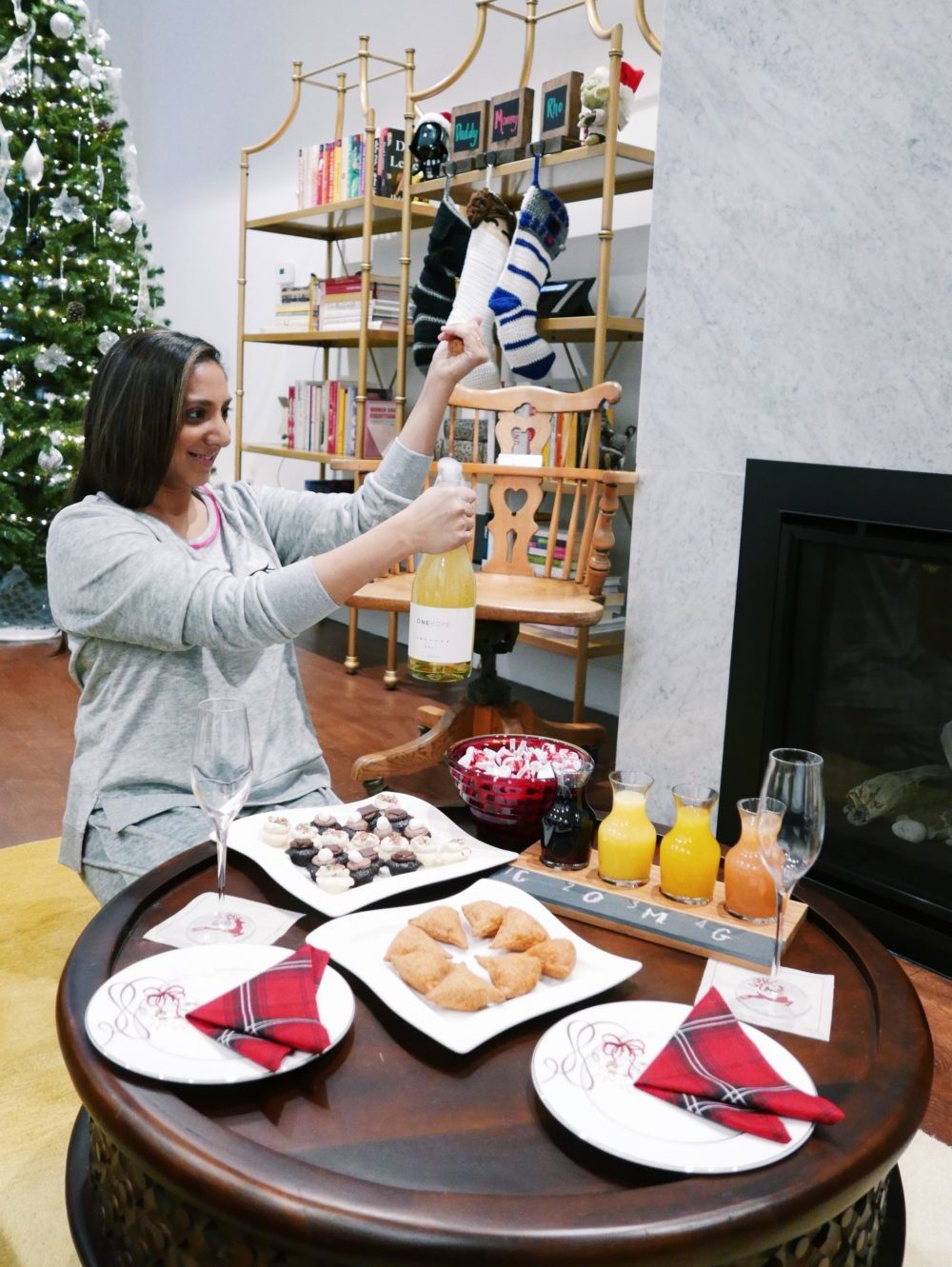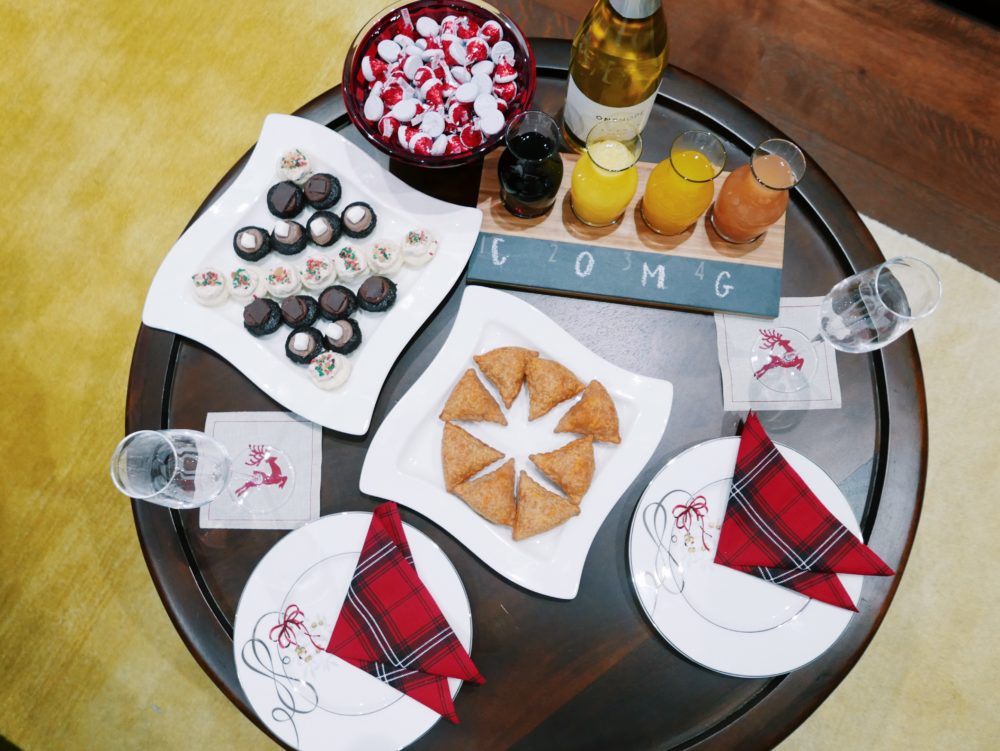 A red crystal bowl, filled with Santa hat Kisses, adds a festive touch to any table. White fuzzy pillows cushioned our bums as we feasted on the floor. And our wave plates make for excellent platters for the aforementioned samosas (frozen ones from Whole Foods, heated up in my air fryer) and Baked By Melissa cupcakes.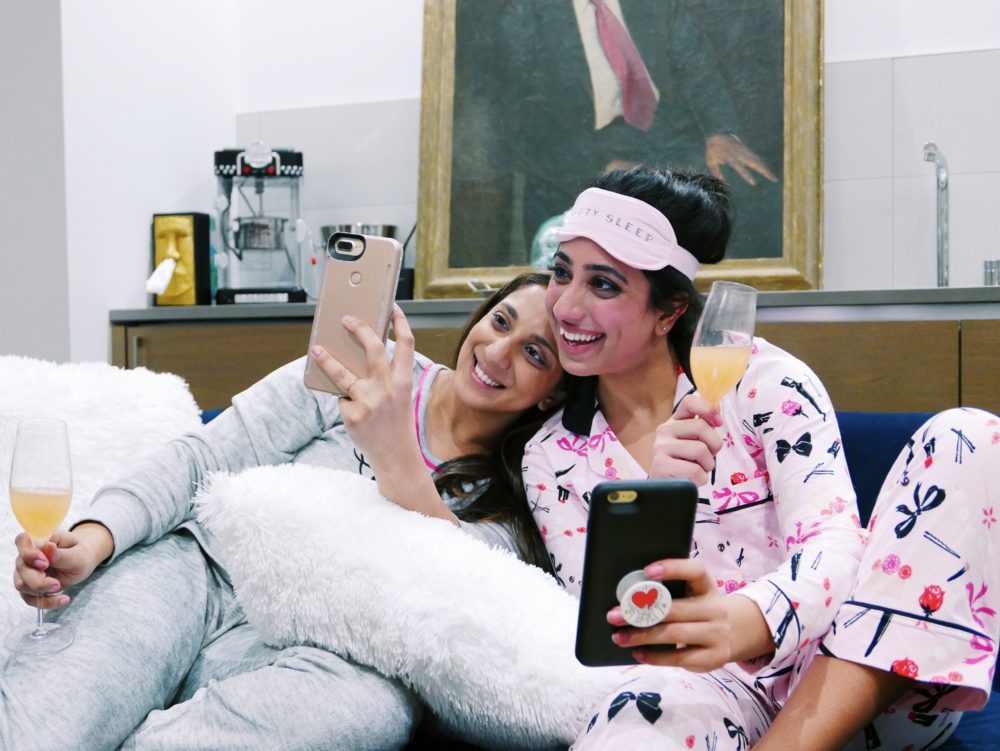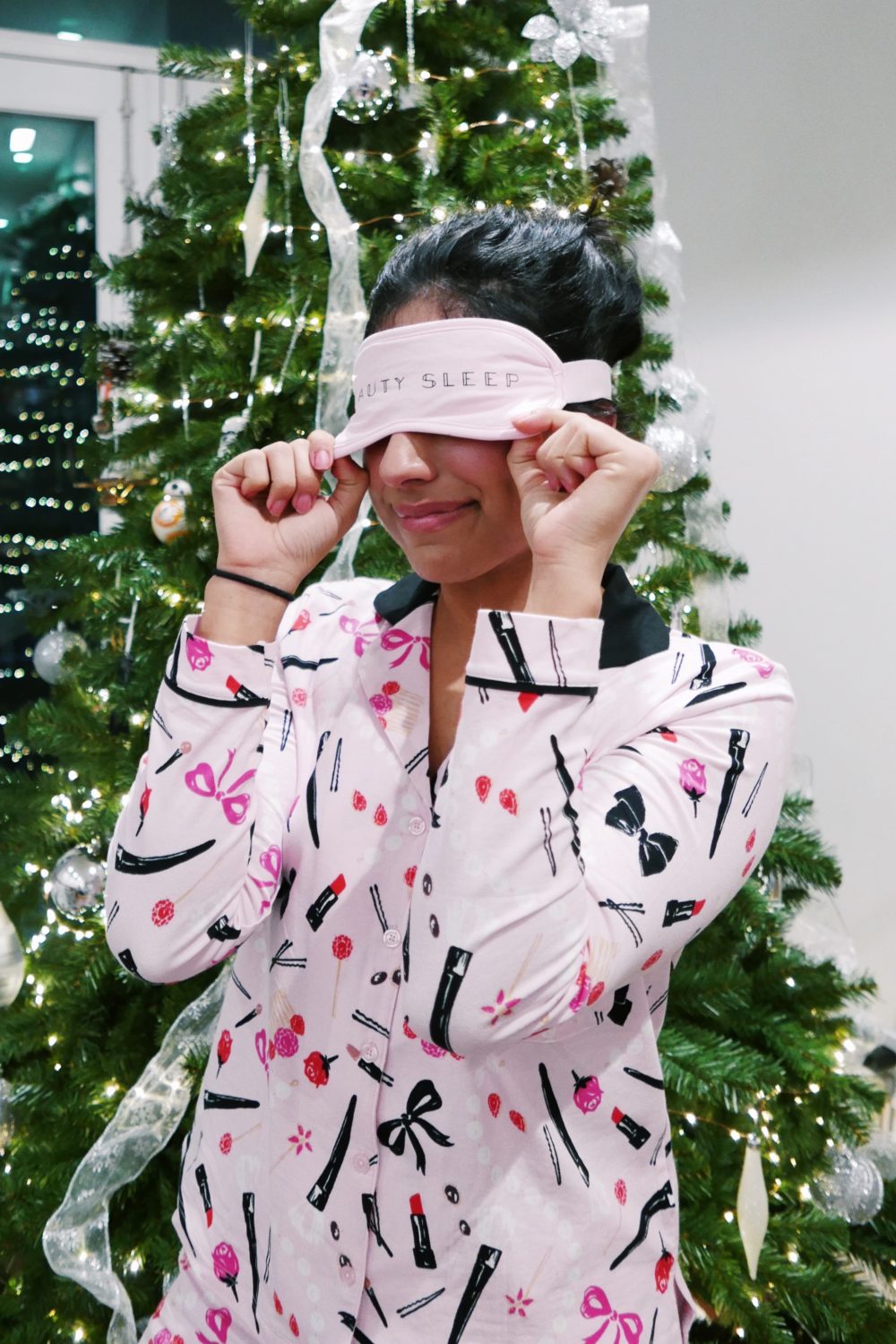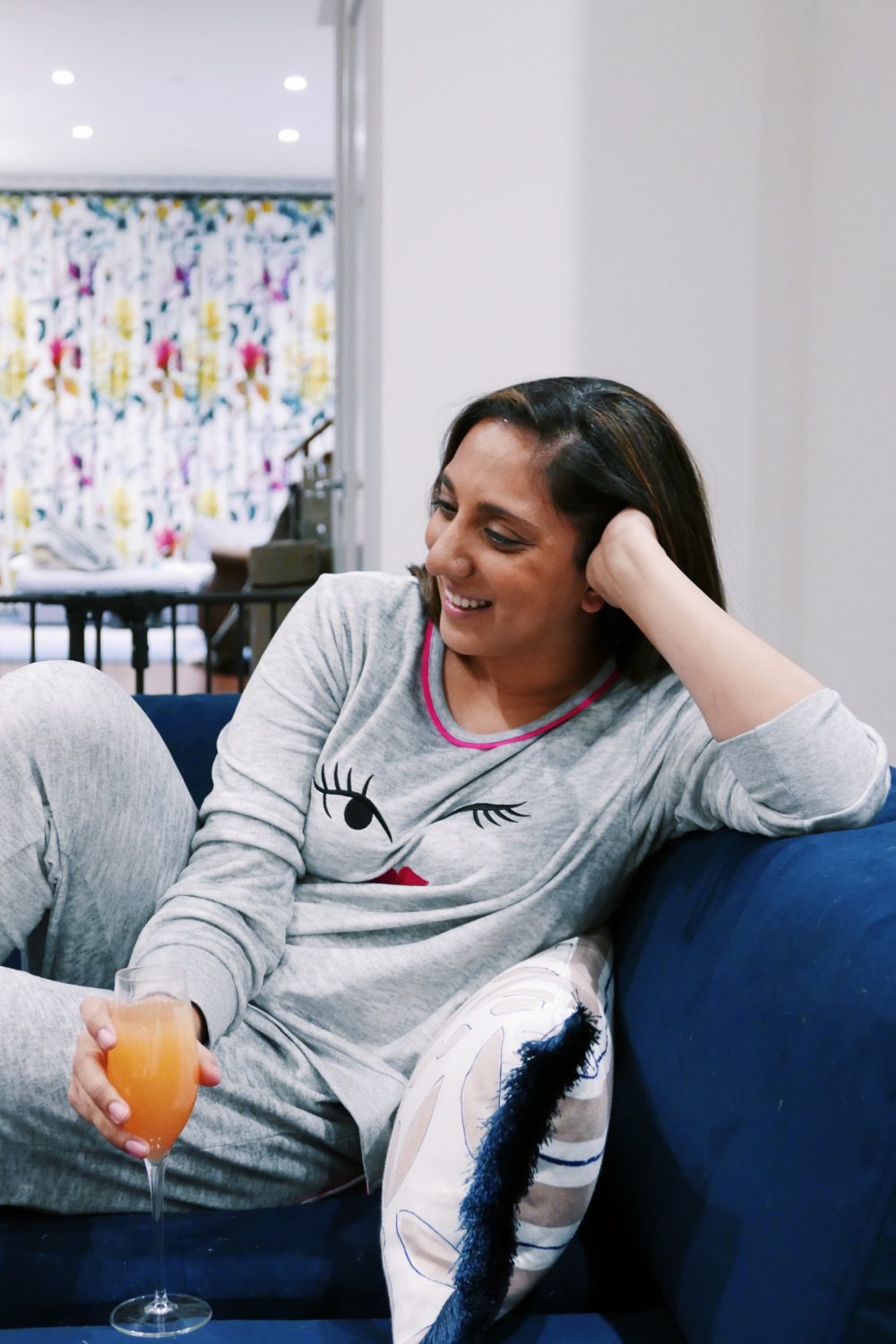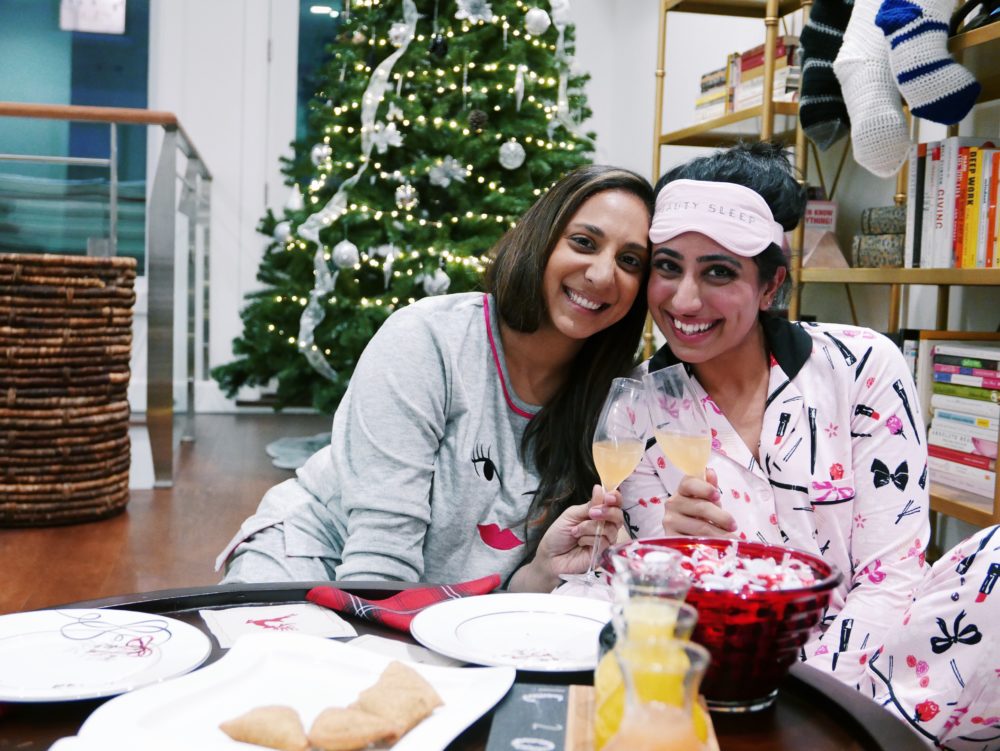 Pretty pajamas from Kate Spade are ideal for brunch at home. I opted for this gray velour set, which I plan to live in all winter long. For Alisha, I picked out a beautiful (pun intended) pink pair with a matching eye mask.
I was impressed by Lord & Taylor's thoughtful selection, across the board. Their luggage selection is top notch (I own and love this Tumi, and this one is a favorite among my En Route With interviewees). This sweater looks incredible cozy and this coat is perfect for winter travels. I may treat myself to this travel set of my current fragrance, and it's never too late to indulge in an advent calendar. I picked up a new pair of slippers for my husband and couldn't resist this little dipping bowl.
We relaxed. We feasted. We enjoyed the tree. We failed to get my fireplace to work.
And we celebrated – the year coming to a close, the year about to begin, and the many things we have yet to accomplish.
It was a very merry holiday party, indeed.
SHOP THE POST