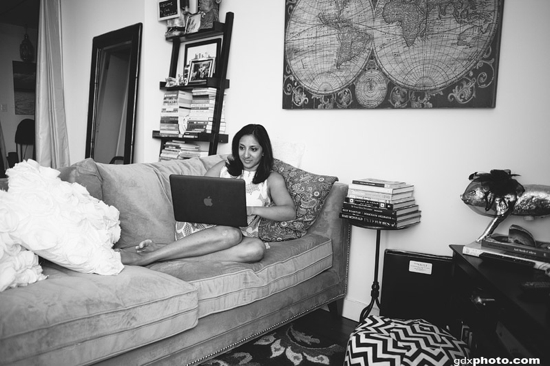 My dear friend Gabe marveled at my productivity when we hung out last month (he took this picture above – I'm pretty sure I was surfing Facebook).
Let me share a secret – in the past few weeks, I haven't been able to get nearly as much done as I need to.  I can get the necessary tasks completed, but it's usually in front of a Real Housewives marathon, and takes all day (when it should only take a few hours).
I've been feeling uninspired, overwhelmed, and flat out exhausted.  And I can't blame jetlag.
So rather than cuddle up on my couch, laptop in hand, and "working" alongside the drone of Housewives, I've been delving into these books and online readings to rekindle my productivity and get shit done, as Meg would say.  Here are my favorites: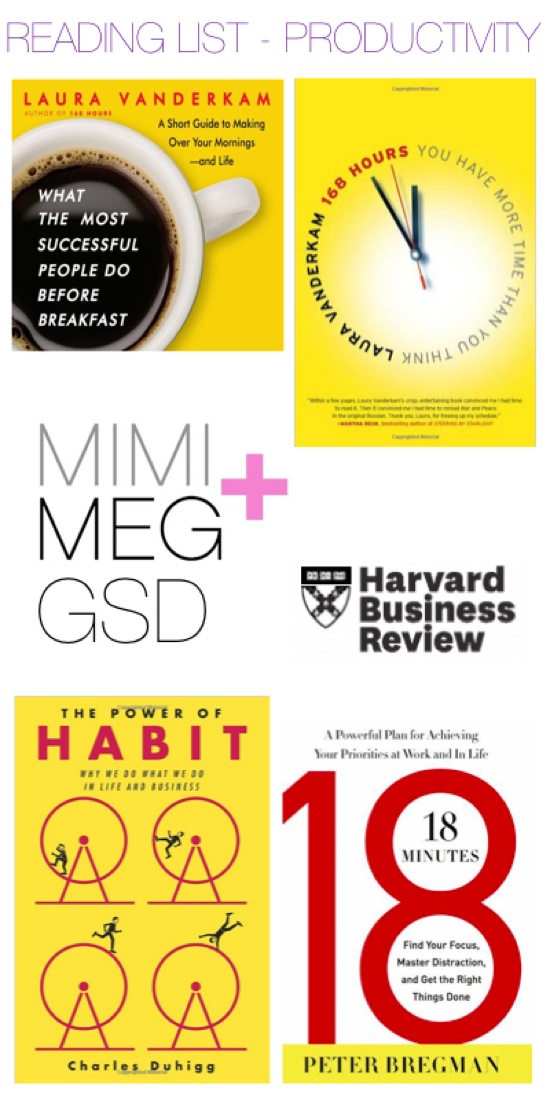 Laura Vanderkam is probably my favorite writer on this subject.  I first inhaled What Most Successful People Do Before Breakfast (only $2.99!) and quickly purchased 168 Hours, which I wrapped up just this weekend.  Laura's advice is adaptable to both entrepreneurs as well as corporate workers, who seamlessly brings together inspiring examples with helpful tips and plans.  While her advice does take some work to incorporate into your system, the time investment is well worth it.
My friend Meg just launched the GSD series on her blog, where she interviews fellow bloggers on how they get shit done. The advice is helpful, the stories are honest, and the series is excellent.  Best of all – it's a free read.  Go check it out now, if not sooner.
I forgot where I found this article, but putting together a To-Ignore list has done wonders in the short time I've implemented it.  Its author, Peter Bregman, has also written a number of additional pieces for the Harvard Business Review blog (all great and free), and his book 18 Minutes has been instrumental in helping me eliminate distractions (hello, Facebook/Twitter/Pinterest!)
And finally, I believe how productive we are is based in our personal habits.  My husband and I both read the book, The Power Of Habit, over our beach weekend in Puerto Rico and immediately began discussing the habits we wished to eliminate (not unpacking right away was the first one I wished to break).  I enjoy the psychology and sociology commentary of habits discussed in this book, as well as the book's advice.
How do you stay productive?  What books have helped you remain productive?
I love reading, obviously – here are more reading lists: memoirs of Bravo personalities, addictive books, the financial crisis, Jacqueline Kennedy Onassis, and summer TV/movies 2011.