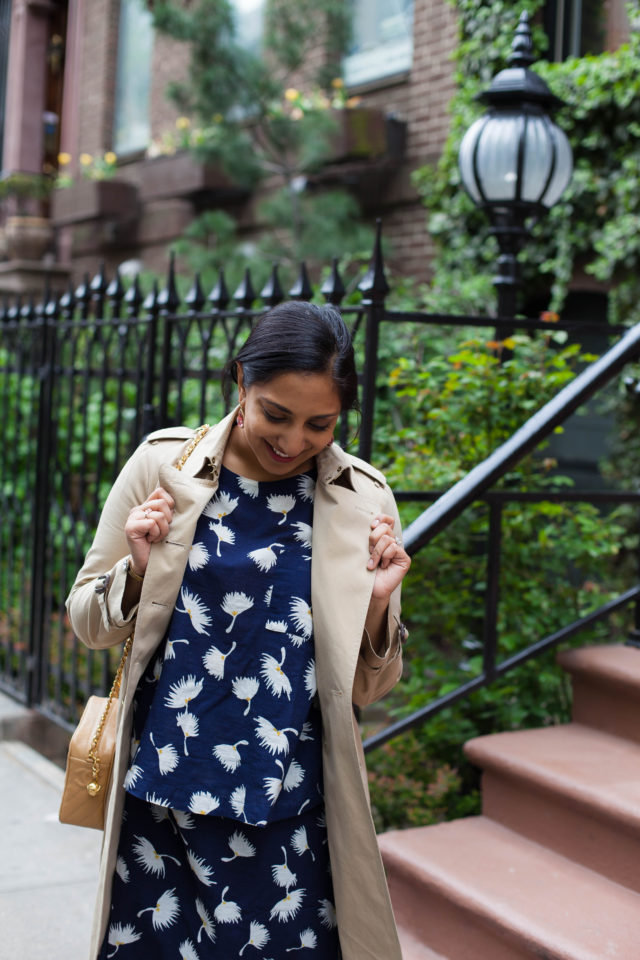 Burberry trench (from here) – Old Navy top and skirt – Sam Edelman shoes
vintage Chanel bag (from here) – Loren Hope bracelet – Happiness Boutique earrings c/o
I have a love/hate relationship with outfit posts.
Love: for my own outfit inspiration, discovering new designers, and they're just pretty.
Hate: what they do to my wallet, and to yours.
I'm a sucker for a super-soft graphic tee, a draped jacket, or any kind of twinset.
And while I try to avoid the 'buy-this-it-will-change-your-life' rhetoric, I have to pause my rule for one specific thing.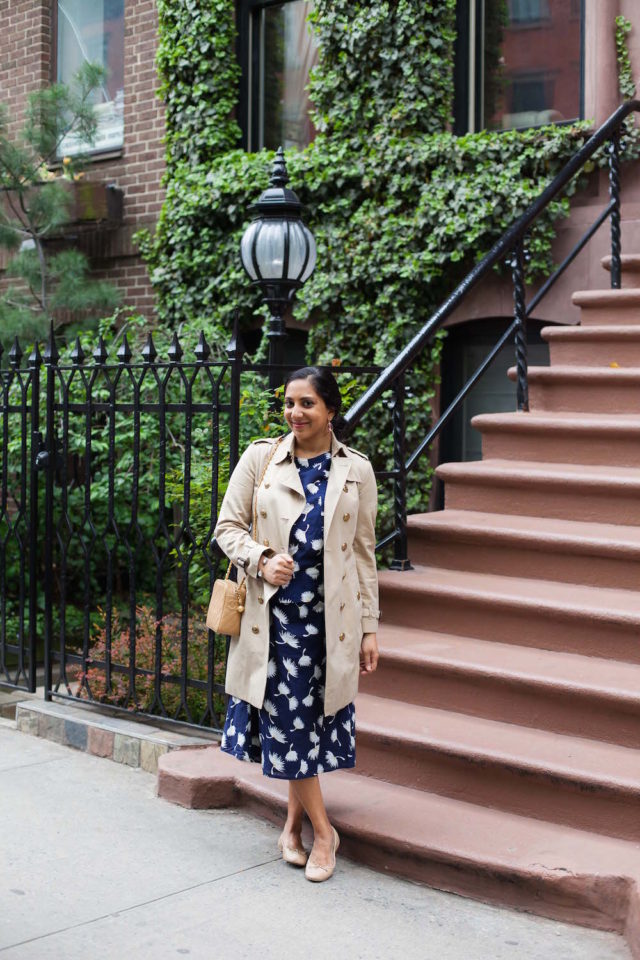 This blouse–skirt set from Old Navy.
It's incredibly comfortable. It's flattering. The linen-cotton blend is perfect for summer months.
Most importantly – it's insanely versatile. You can wear the set together (duh), but also independently. The top looks fantastic with high waisted skinny jeans or a pair of distressed shorts. The skirt pairs beautifully with a chambray tied at the waist, a cropped white t-shirt, or thrown over a simple one-piece swimsuit.
And because the price is so good (on sale, snag it for $30!), I'd encourage you to purchase two sets – one for your home, and one to live in your weekender bag for summer trips. Because you'll wear them all. the. time.
I would know. I packed them for France and wore both pieces (together and alone) constantly.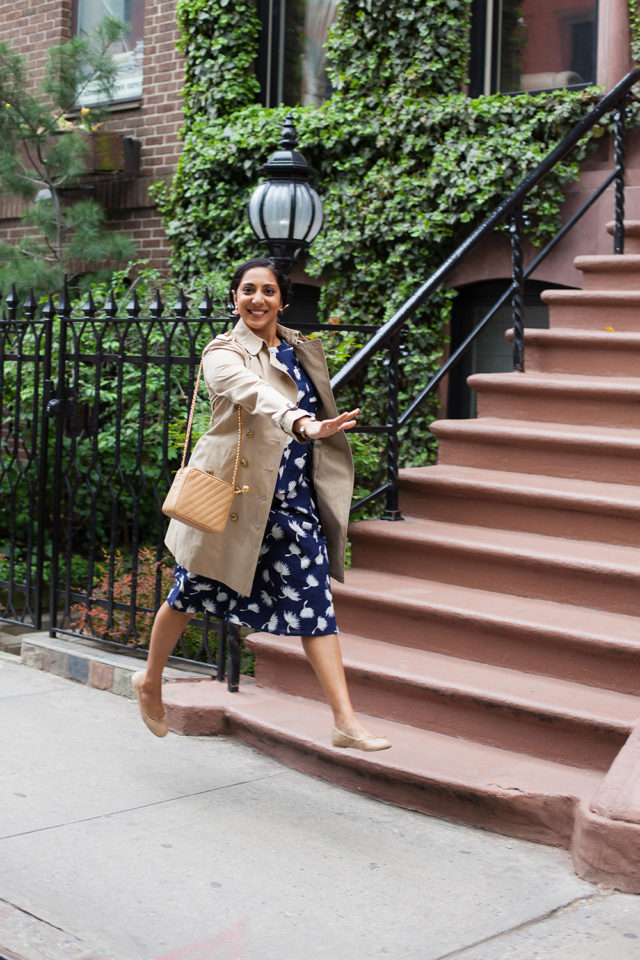 Yes, it will make you literally jump for joy.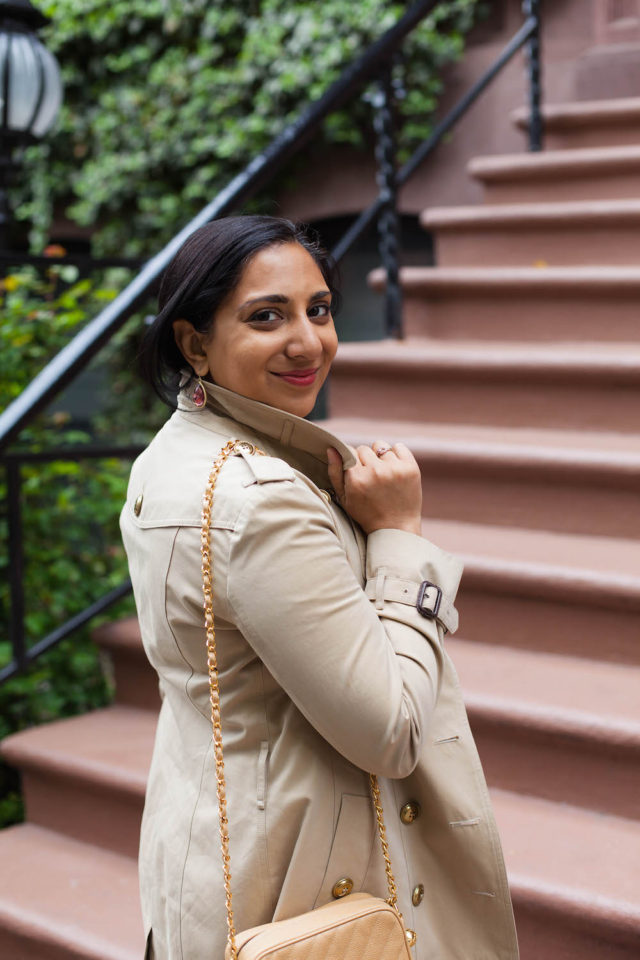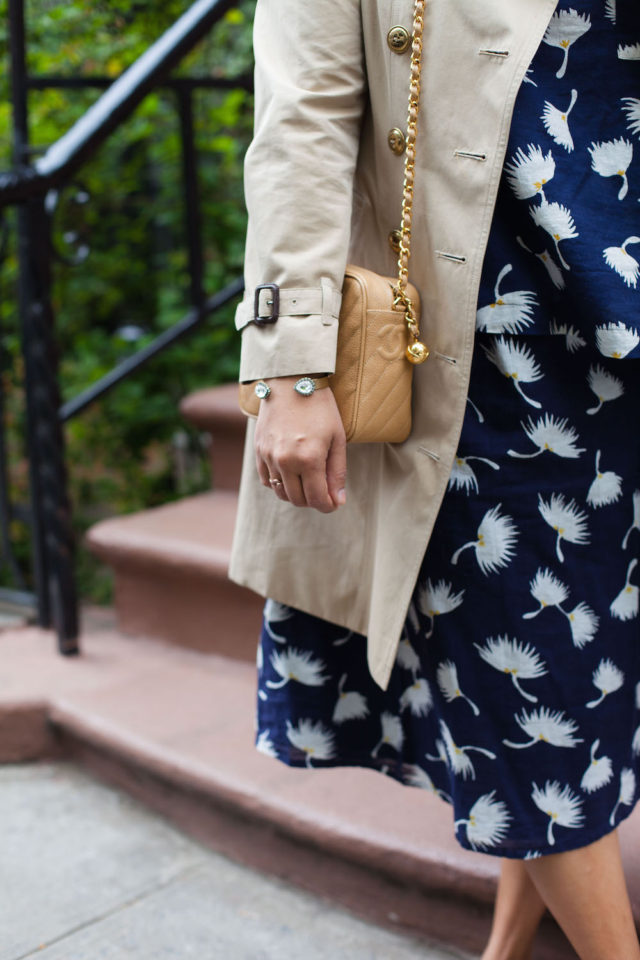 With the exception of a recent splurge in Paris, I've slowly investing in designer classics through The RealReal.
The luxury e-consignment shop is a true treasure chest. And like any consignment shop, it may take you a while to find exactly what you're looking for (i.e. a Burberry trench). But sometimes you stumble across a gem that happens to be right in your price range (like this little Chanel, which was a steal because the tassel is missing from the ball).
Whatever the case may be, just be ready to purchase immediately. I've lost out on a handful of pieces by waiting a little too long.
Bonus – if you also sell through The RealReal as well, you can use the credit sold items to invest in new pieces.
It's a vicious, stylish circle. One I'm in no hurry to escape, especially since I discovered their home and art sections.
I assure you that this isn't sponsored by TRR – I just love this company, and wanted to share my secret to scoring my designer pieces with you.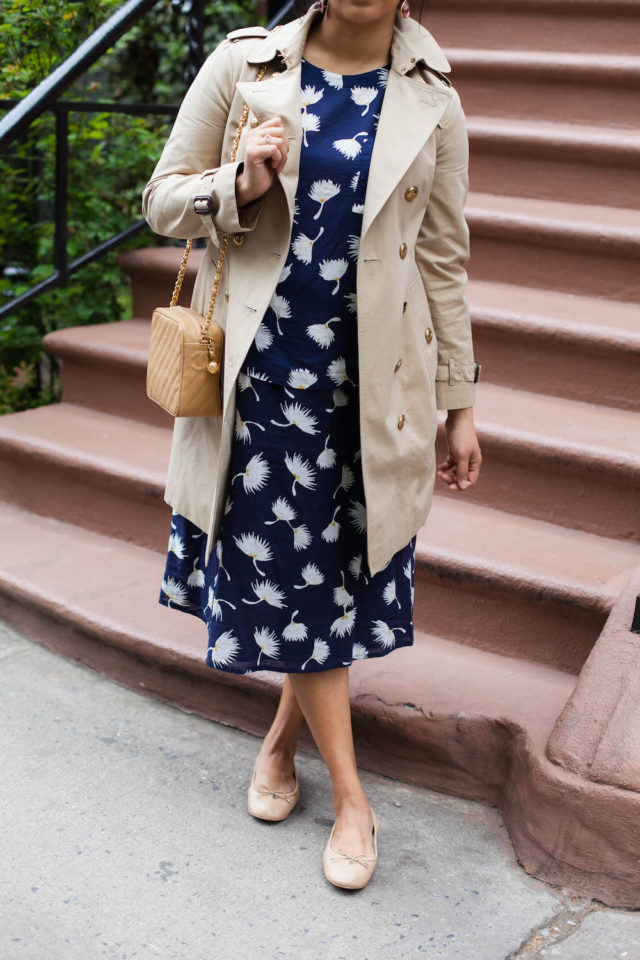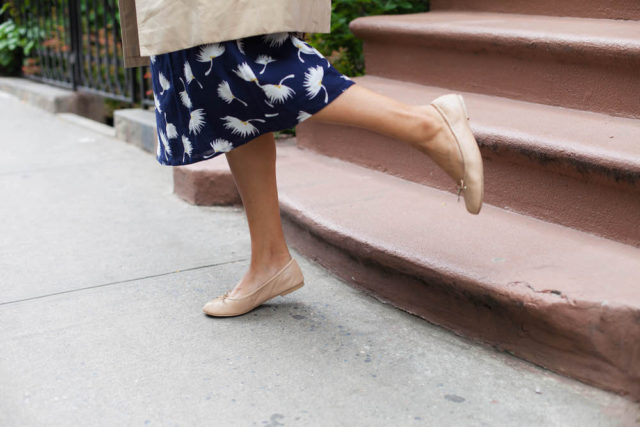 What's your go-to outfit this summer? I'd love to know!
SHOP THE POST

Photography by Bekka Palmer