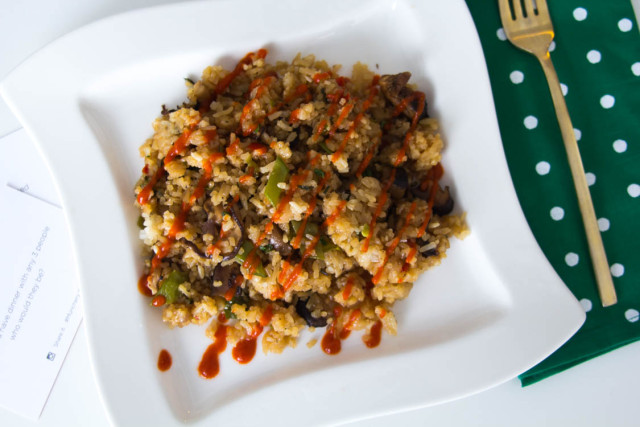 Let's talk dinner.
These days, it usually involves ordering in via Seamless, whipping up a box of Annie's, or inhaling some of the leftovers my mother graciously stocks my fridge with.
It's getting old. And with the kid arriving any day, cooking is as appealing as a root canal.
Enter Munchery. Chefs from your city (they've launched in San Francisco, Seattle, and now New York) prepare a selection of entreés, side dishes, kid meals, and desserts every day. You can order for same day delivery or for later in the week via their website or app (iOS or Android).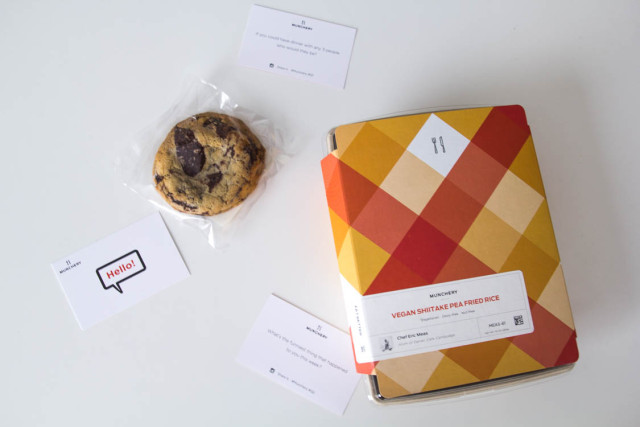 In my ongoing effort to eat more vegetables, I opted for the vegan shiitake & pea fried rice and a vegetable sushi roll on a particularly snowy Tuesday. (And a cookie, because, pregnant). My meal was promptly delivered at 5 pm (with a text message sent at 4:30 to alert me that dinner was en route).
The food – outstanding. The experience – seamless. The price – cheaper than ordering in via Seamless or Postmates (my full order was $18).
And with every meal you order, one meal is donated to a local food bank.
I do wish Munchery had more vegetarian options, and many of the selections I wanted to order were sold out (even days in advance). All in all, however, it's my new favorite way to do dinner. Especially when I'm housebound, exhausted, and in need of a healthy, delicious meal.
Live in Seattle, San Francisco, or New York? You can get $15 off your Munchery order using the code HITHAONTHEGO. Aka a free meal. SCORE.
Happy dining, everyone!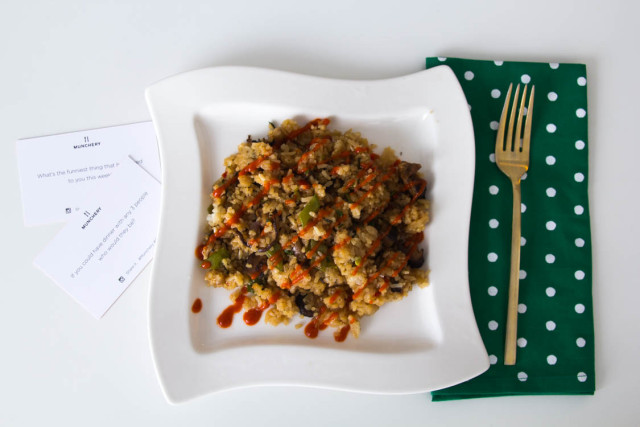 Disclosure – this post was sponsored by Munchery. I was compensated and given a credit to try the service, but all opinions are my own. I truly love Munchery and only accept sponsorships from companies I love.