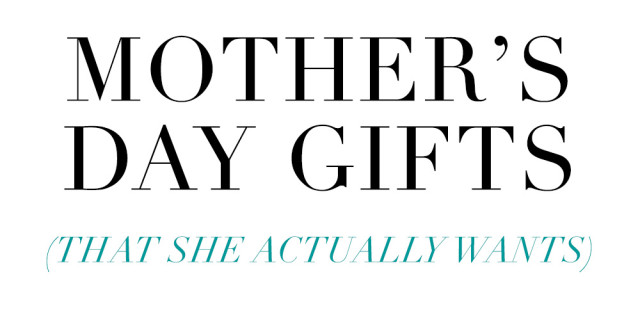 Do you know what moms really want on Mother's Day?
Time.
Time to just be themselves. To not be in mommy/wife/housekeeper/cook mode. Time to just breathe. Time to remember who they are, when all of those other titles are stripped away.
And when they've had a little time to themselves, they want time with you.
Time is the ultimate gift a mother can receive on Mother's Day, regardless of her personal interests, hobbies, or age of her children.
There are a lot of well-intentioned gift guides that are being shared right now around the interwebs. And many feature truly lovely gifts – luxe beauty products that she wouldn't otherwise purchase, beautiful monogrammed jewelry, and books.
Here's the raw truth – she barely has time to apply those products, let alone discover them on her own. Monogrammed jewelry, while lovely, are something that reconnect her to her role as mom or wife (unless you're selecting a piece with her monogram). And a book? It will sit on a shelf, until there's a rare lull one weekend when she can pick it up and get lost in the beautiful story.
You see, no matter what physical gift you select for the mother(s) in your life, it ultimately comes back to time. Time to herself, or time with you (if you're living out of the house and only see her on occasion).
And while the aforementioned physical items are always lovely to receive, I encourage you to think outside the box this Mother's Day and gift her time – and a little indulgence to pass that time by with.
As far as shared experiences go, shake things up from the usual brunch/dinner/movie rut and hit up Peek to find a wonderful experience that you can share – either the two of you, or as a family.
How are you celebrating your mom (or a tremendous woman in your life) on Mother's Day? COMMENT below and let me know!