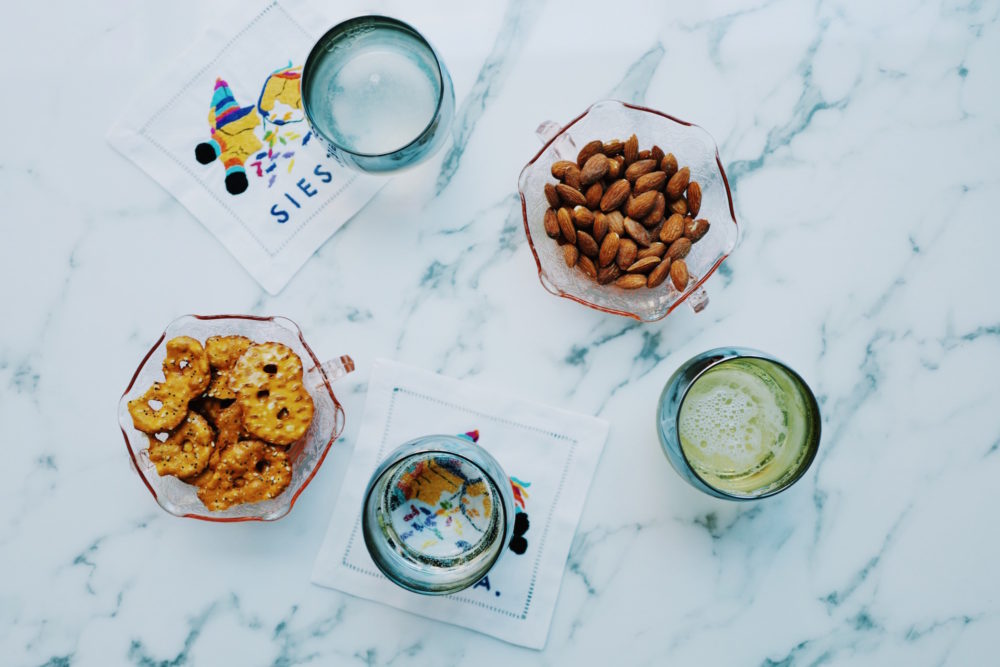 "Happy hour?"
That's the text I get from my father, promptly at 5:30 p.m. I'm usually in my office, putting the finishing touches on a post or planning the following day.
Our happy hour is happy, indeed. We hang out while Rho eats his dinner and I prepare mine. The Moana soundtrack is usually playing in the background. And we open a bottle of wine (red, usually) and enjoy it over the next couple of hours.
This ritual is lovely, and one of my favorite parts of the day.
But splitting a bottle of wine nearly every day? It's a little much.
Okay. It's a lot.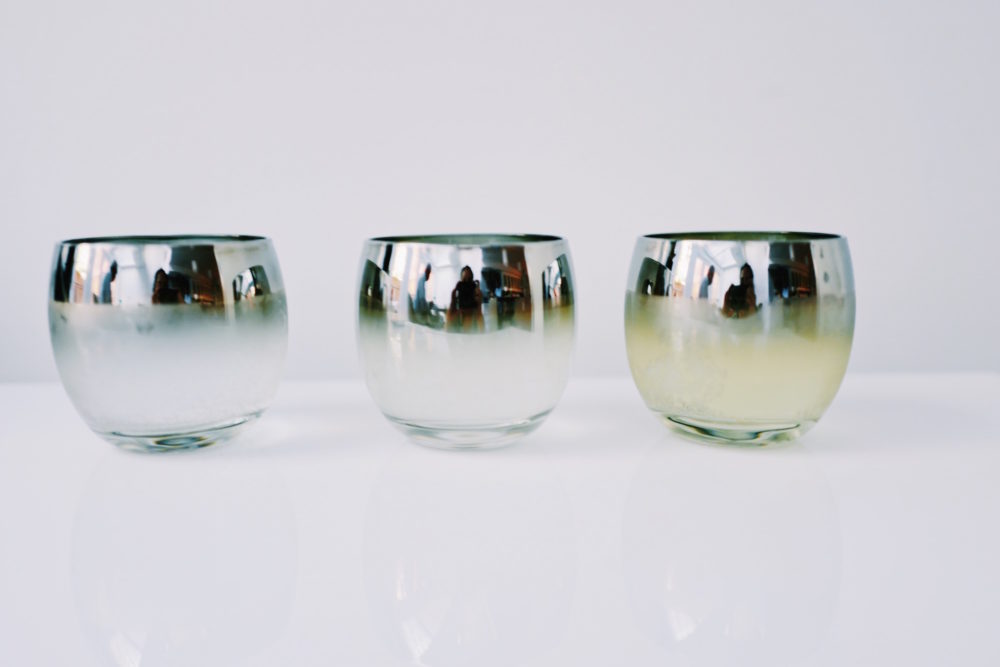 I love wine, as does my dad. We've had this ritual for years, whenever I would visit home. But since my father spends most of his time in New York now, this tradition has become a near-daily occurrence.
In the moment, it's perfect. I immediately relax as I take my first sip, and am generally in a much better mood once we've finished the bottle. I get back to work or head to bed feeling utterly relaxed.
But the next day, I'm hitting my snooze button and literally crawling out of bed. I need more coffee to get me through the day. I can't seem to push myself fully in a workout. When it comes to work, I get a little less done on these days, and the quality is never quite as good.
Most importantly, I'm likely to be short-tempered and impatient towards Rho. These are the days I'm reaching for Sesame Street or Moana to get through the morning.
While I'm not like this every time I've drank the night before, it's become frequent enough that I've noticed. And I needed a change.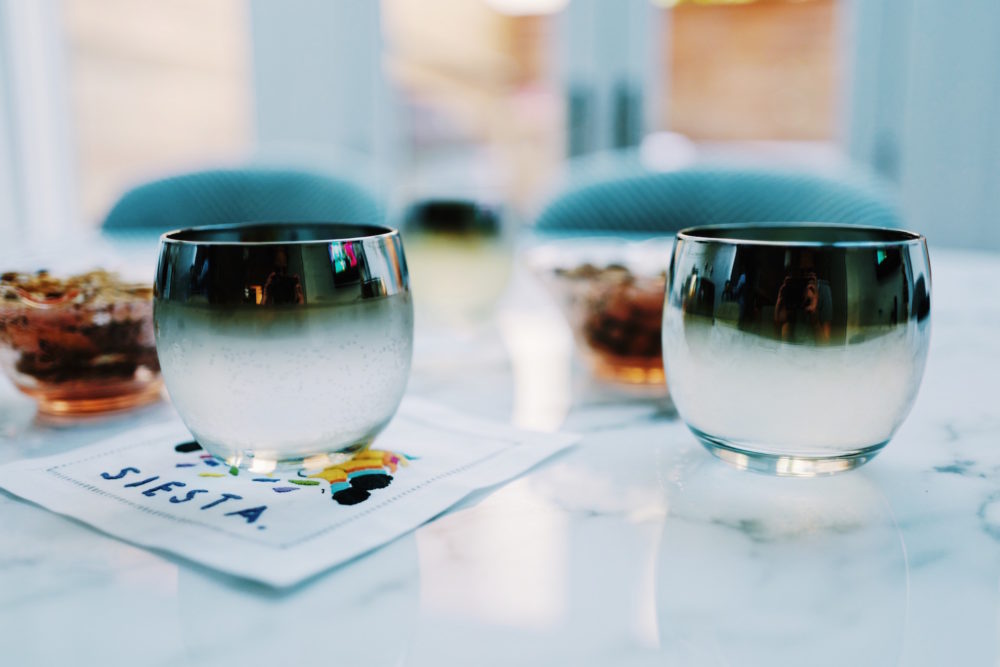 'Going dry' for a month or so has done wonders for many of my friends. The last time I did this was when I was on Paxil after having Rho, and pregnancy before that.
I can't even remember the time I didn't drink for a stretch because I chose to. It's a slightly horrifying realization.
With my 33rd birthday coming up in 3 weeks, there's no better time to try. And my father, who's on a mission to lose a few pounds, feels the same.
While we've said farewell to our evening wine, we still want to keep up our happy hour tradition. Here are the three alternatives we've been sipping every night.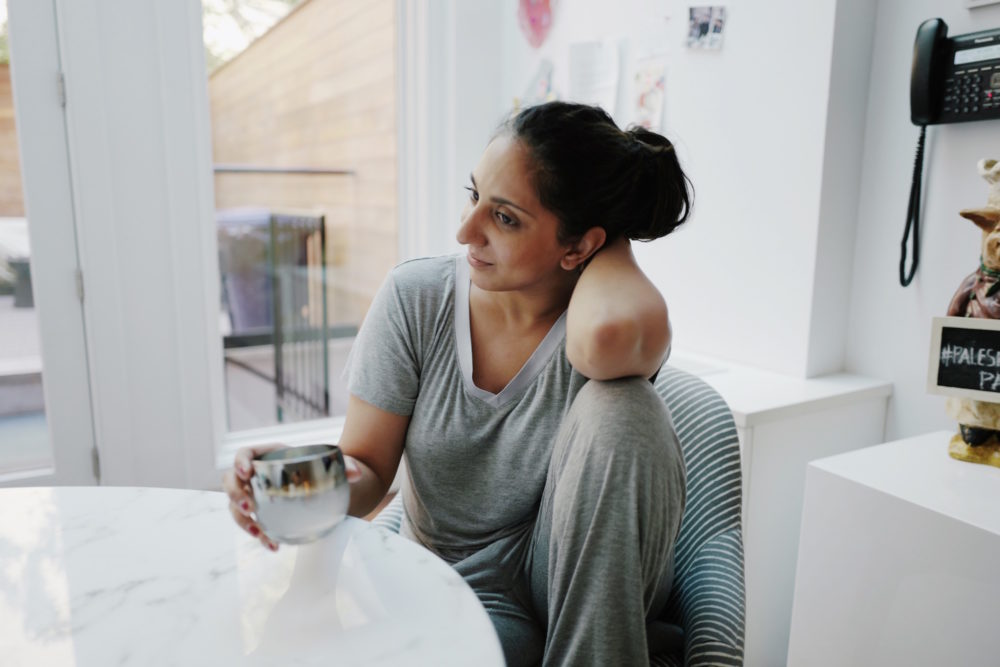 Sparkling Water
I love sparkling wine all the time, but especially in the summer. To satisfy my carbonation craving, I've been drinking a liter of sparkling water every night. I'll occasionally add a lemon wedge or some mint, but I'm happy to drink it plain. I carbonate and fill these 6 bottles every other day (while cleaning the kitchen and watching terrible television) so I always have sparkling water on hand, and will often fill my S'well bottle with sparkling water before heading out for the day.
The Sodastream is worth every penny. If you want to drink more water, this tool will help. Trust.
Kombucha
I started drinking kombucha a couple of months ago, but it's become a grocery store staple the way milk, spinach, and kimchi fried rice ingredients has. When sparkling water isn't enough, this fizzy tea hits the spot.
Health-Ade (which I discovered via Shut The Kale Up's Instagram) has been my go-to 'booch. When it's out of stock at our Whole Foods, I'll splurge and purchase it via Jet. The lemon-ginger and pink lady are my favorites, and I have my eye on the power greens and the cayenne cleanse as a swap for my afternoon coffee.
Truth be told, I drink it for the taste. But I'm not mad about the positive impact it makes on my gut. In fact – I kind of love it.
Rosewater Lemonade
Rosewater (like turmeric and ghee) has always been a staple in my family's kitchen. It's a key ingredient in Indian sweets and in my favorite biryani, and I've always followed suit and dutifully kept a bottle in my kitchen.
I rarely used it, though.
Sipping on Sakara's beauty water was the first time I thought to add rosewater to my plain water at home. And one particularly hot day, I squeezed in half a lemon into my rosy water and marveled at the taste.
Not too sweet, not too tart, and completely satisfying.
I make a pitcher of rosewater lemonade 1-2 times a week. Unlike wine, I'm satisfied after a single glass of it.
And while it tastes beautiful alone, I have a sneaking suspicion that it would pair beautifully with gin as well.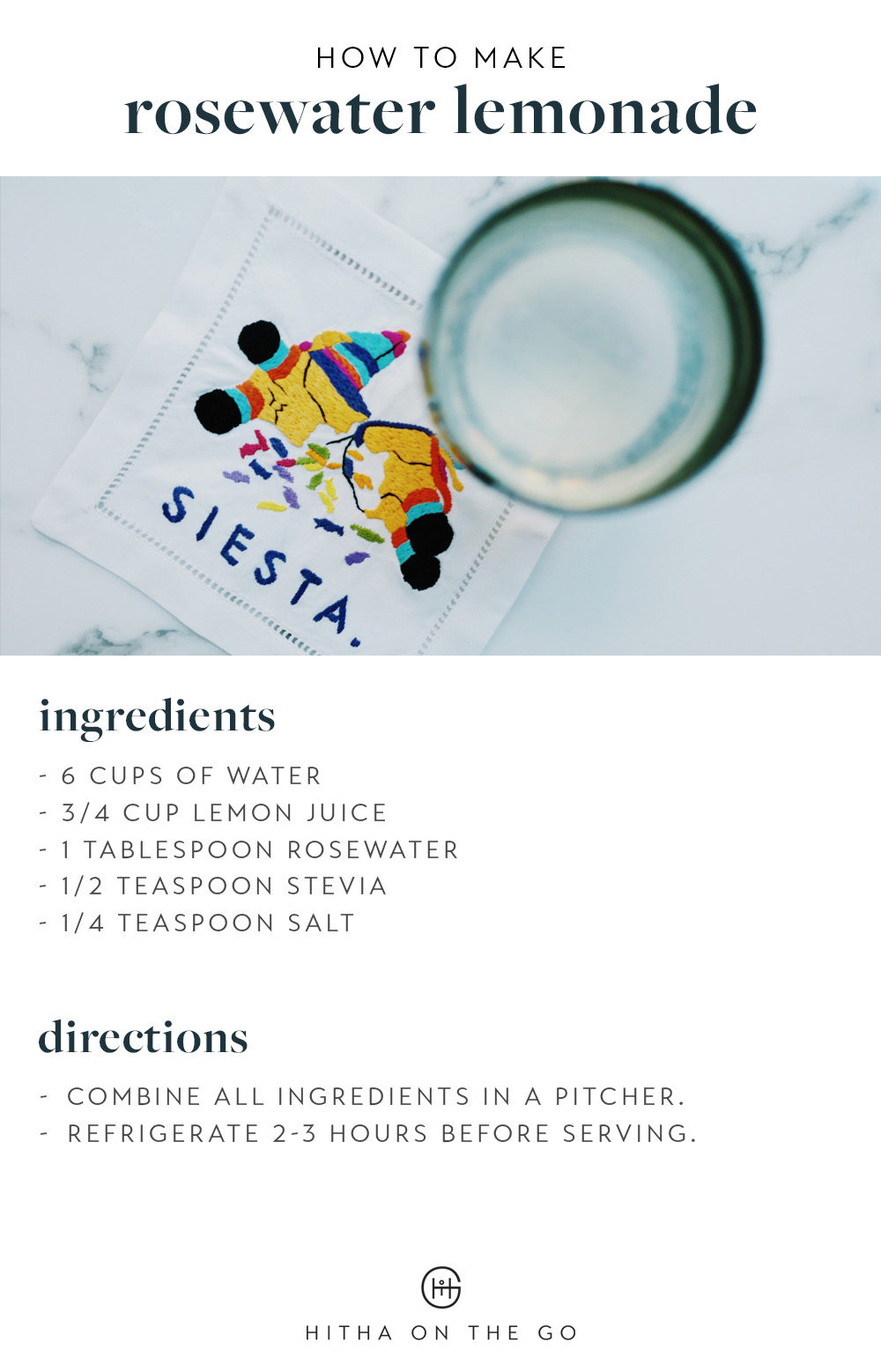 What's your go-to drink every night – boozy, virgin, or both? COMMENT below and let me know!