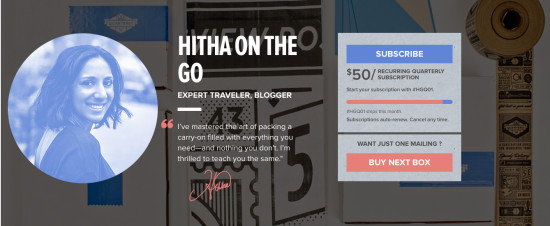 It's almost here!  It's almost here!
Warm weather?  Vacation?  My sanity?
Not so much.
My first Quarterly box?  YOU BET.
It has been a labor of love working on my inaugural box, and I CAN'T. WAIT. to share the goods with you.
The theme of this first box is "shoes".  I know many of you (myself included) struggle with editing down the number of shoes and packing them properly.  This box is filled with items and exclusive advice, and valued at over $100.
All that for $50?  It's a bargain.
If you've already subscribed to my Quarterly boxes, THANK YOU from the bottom of my heart.  Your support over the past few years has meant everything to me, and I can't express how thankful I am.
If you haven't signed up for a box yet, I sincerely hope you do.  I'm deeply committed to helping everyone pack faster and travel better, and I'm confident that my Quarterly boxes will help you do just that.
If you have ANY questions at all, please leave a comment below or shoot me an e-mail.
THANK YOU!  GRACIAS!  MERCI!  DANKE!  Спасибо!  धन्यवाद!
Seriously though, thank you.