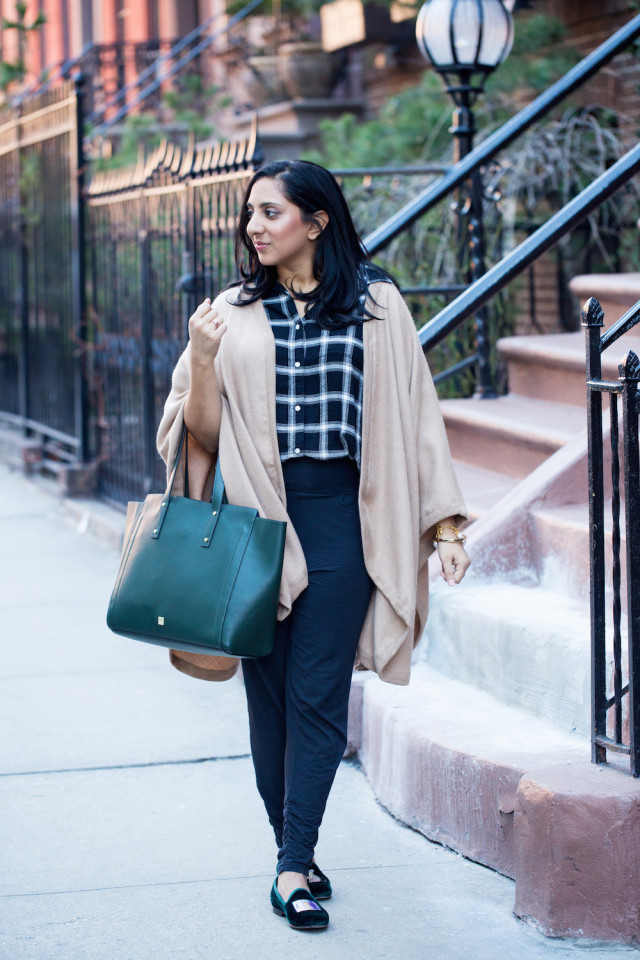 Old Navy top (similar) – Encircled sweatpants – Cuyana cape c/o – Julie Vos bracelet –
Ivanka Trump tote c/o – Del Toro x Moda Operandi flats (more options here)
Confession – I've gained some weight this year.
It's been a perfect storm of eating my feelings-not working out-not sleeping enough over the past few months. And I have no one to blame but myself.
But I also call bulls*%t on it being so hard to take care of yourself when you're busy taking care of everyone else.
It's hard. Really flipping hard.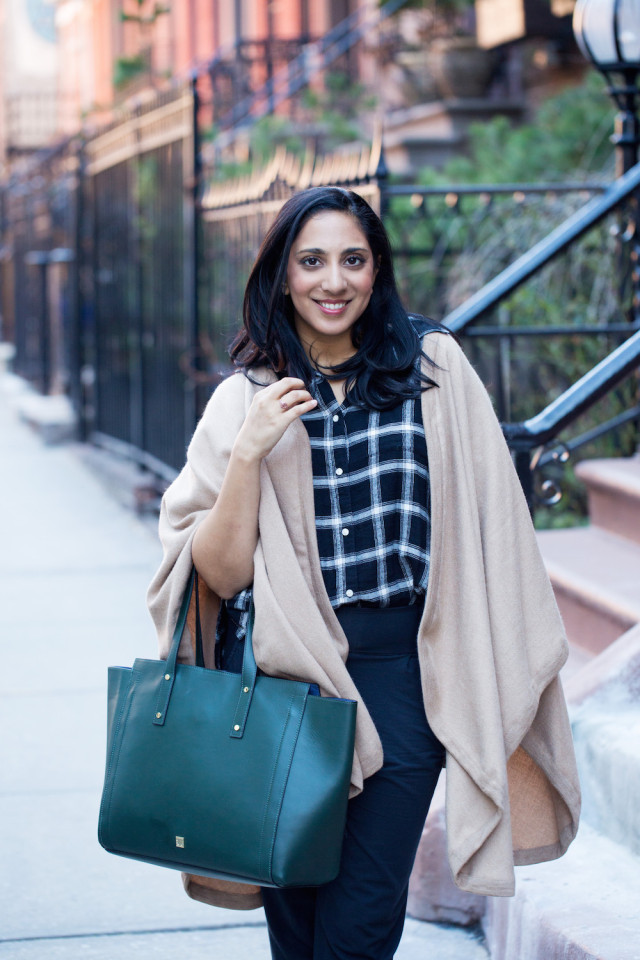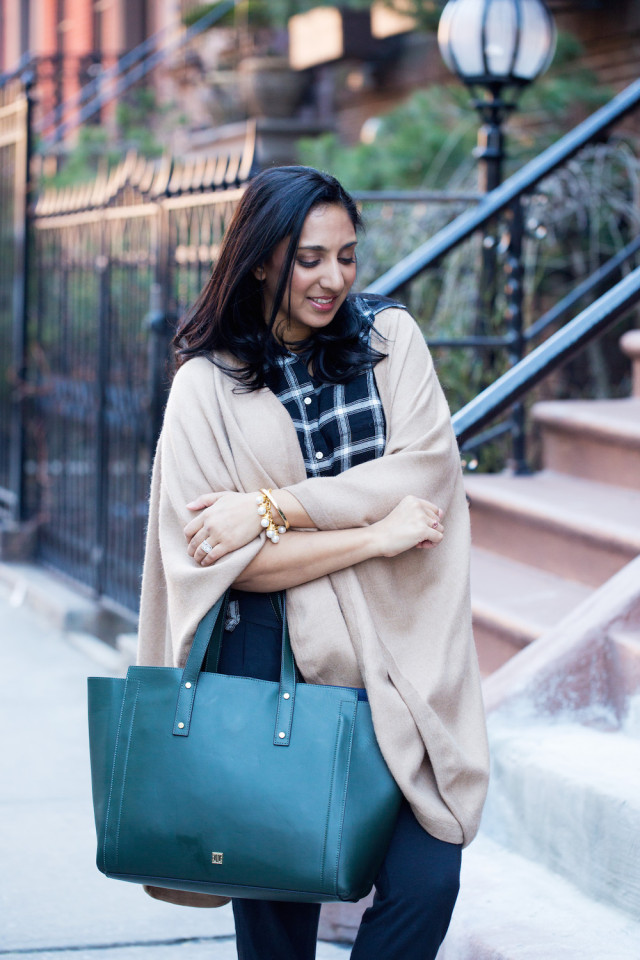 I normally schedule my blog shoots after I've been working out and eating properly, but I chose to call Lydia near the apex of my Chipotle-for-lunch-thrice-weekly for a few reasons.
To shake out of my style rut and figure out what to wear during this particular phase
To justify getting a blowout and makeup session from Glamsquad for a necessary confidence boost.
Because I haven't published an outfit post since November. NOVEMBER.
And, you know, to help you figure out the what-to-wear saga when you're feeling less than 100%.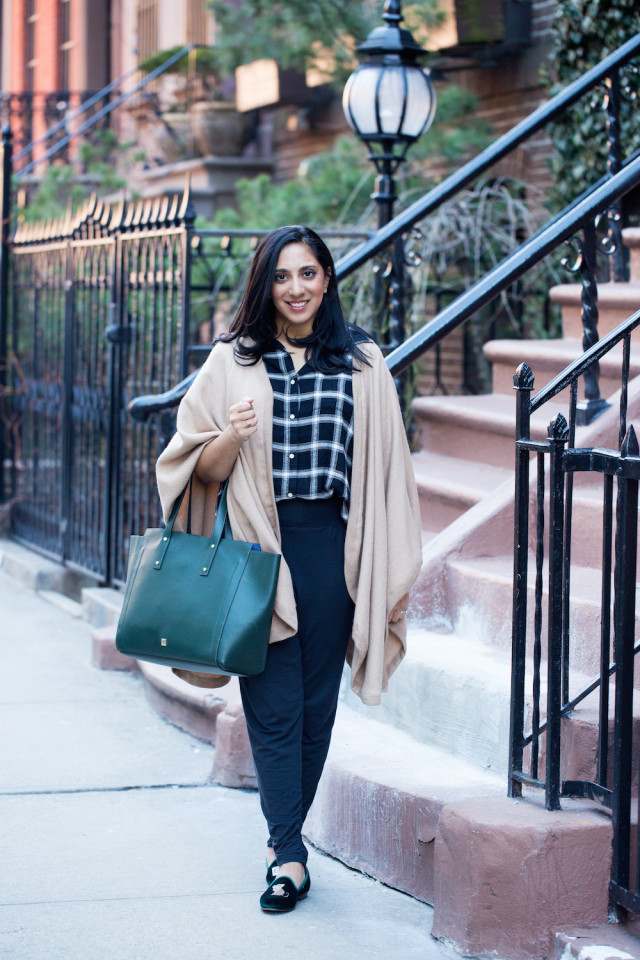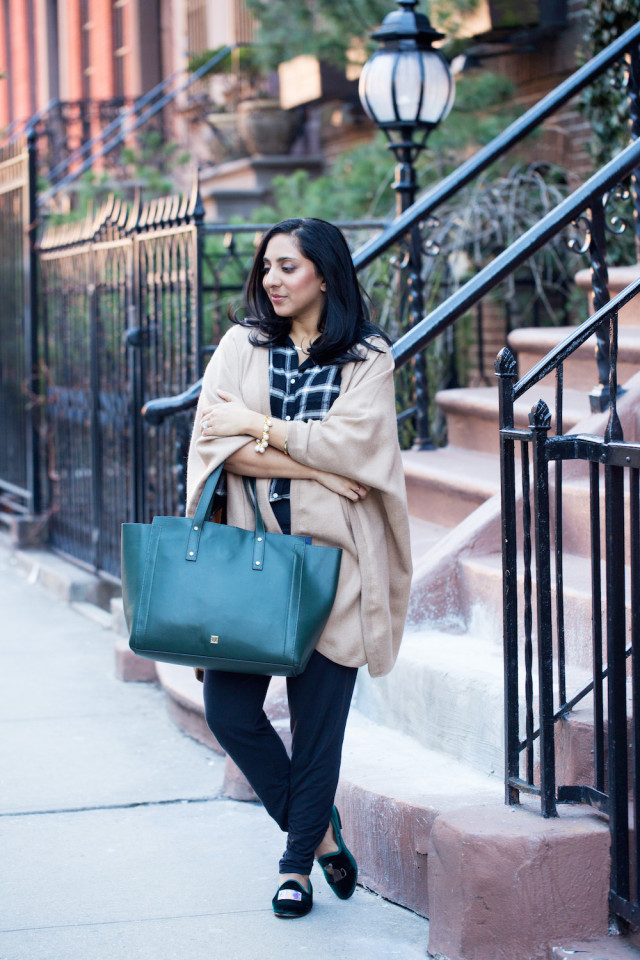 These dressy sweatpants are no stranger to you, given how frequently I wear them here and on my Instagram. I own two pairs in black and just picked up a pair in navy, and can't sing the praises of them enough. They are as stylish as they are comfortable (which is saying something – I wear mine ALL the time). A half-tucked blouse dresses up the sweatpants in a flattering way, and the cape covers any other wobbly bits while keeping you warm.
Warmth is necessary. It's cold out.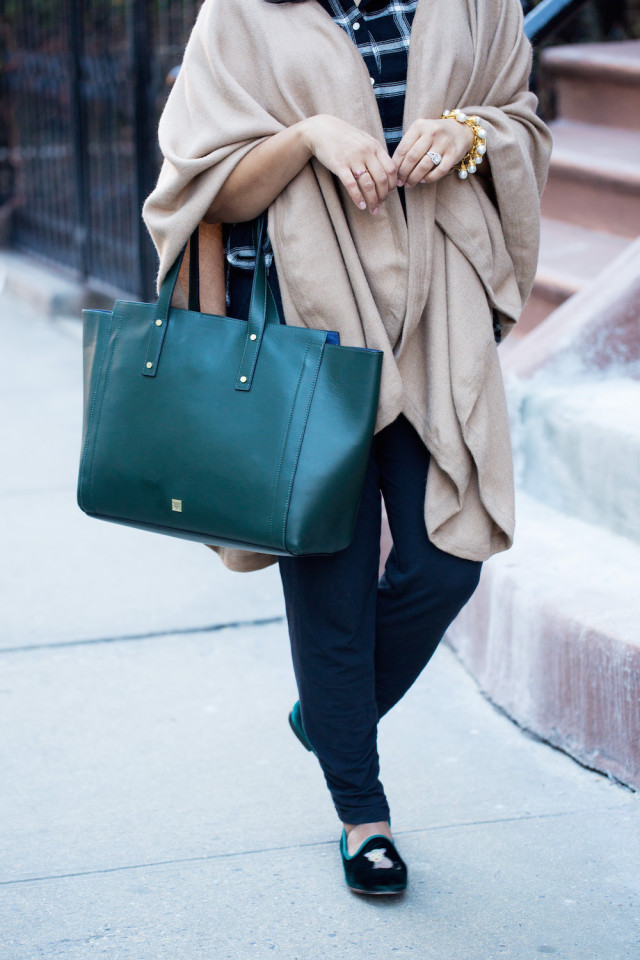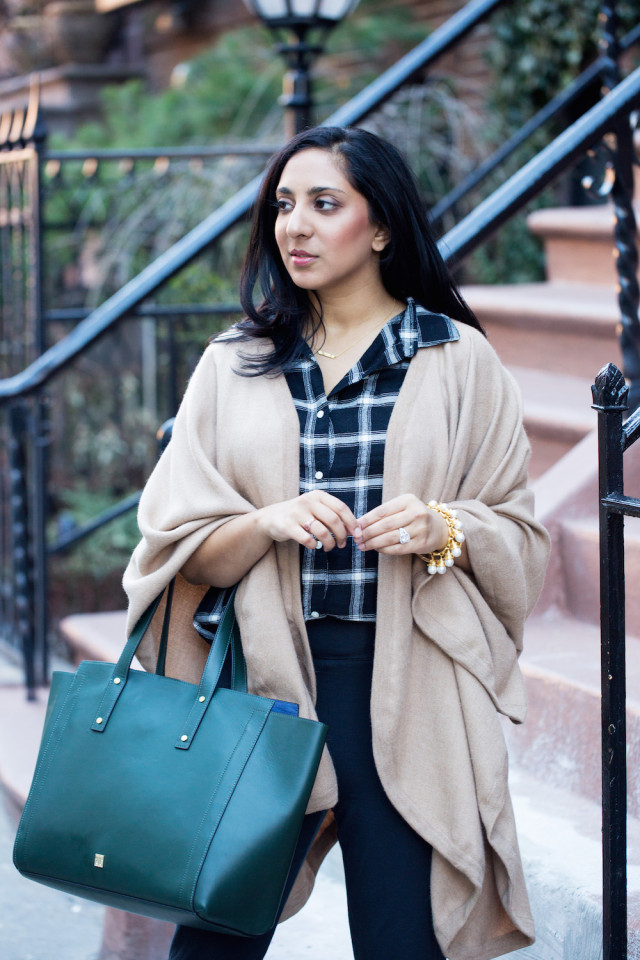 Let's talk new neutrals. I'm loving all things emerald green right now – it's warm, elegant, and subtly different from the typical black, tan, gray, and navy. The color is also a not-so-subtle nod to my beloved Philadelphia Eagles.
Just 170 days until NFL kickoff, folks. #flyeaglesfly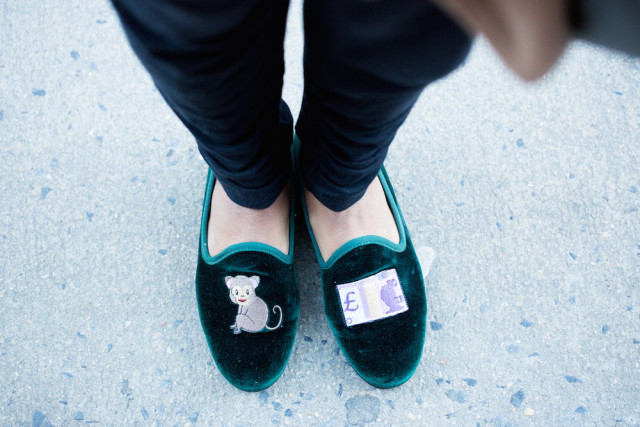 SHOP THE POST:

Photography by Lydia Hudgens