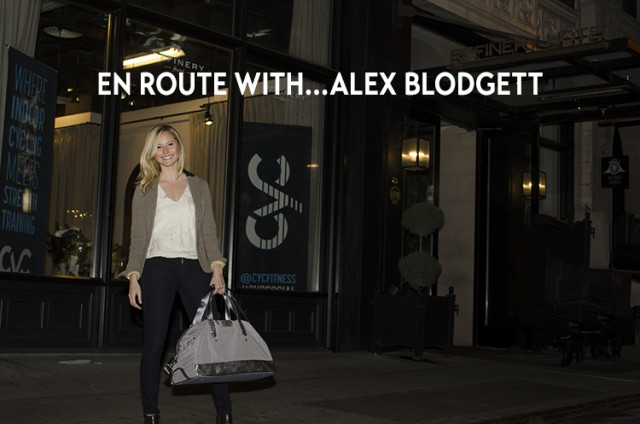 Alex Blodgett
Co-Founder, Cyc Fitness
I'm a founding partner at Cyc. We have indoor cycling studios in four different cities (with 7 more to come in the next year!) Thus, I am constantly in and out of airports. No roller bag for this girl. I consider my heavy duffle bag part of my weight lifting regime, and my sprints to gates, part of my cardio. I love Under Armor bags because they are lightweight, chic and have special compartments that keep my sweaty Cyc spandex separate from my fancier outfits (although fancier for me means jeans…). The 35th and O duffel is my latest favorite, because it also has a padded laptop sleeve. I have lost so many pieces of checked luggage to the airlines, that I now only pack the bare minimum. I've gotten 14 days worth of clothing into a carry-on. To be fair, my "additional item" was a huge purse filled with all of my shoes.
I always pack in layers. Spin gear goes in first because it doesn't wrinkle, toiletry bag, jewelry and shoes in the middle, jeans on top, then blouses. And of course, there is always a last-minute item stuffed on top, usually a swimsuit or a sweater- depending on the destination. I always fold – haven't mastered the perfect roll yet! I never unpack completely. I have a bag on stand by. It's half-packed at all times with travel-sized products, my spin shoes, iPad mini stocked with books, my Tempurpedic neck pillow and Frends headphones. It's carry on ONLY for me! Unless I'm going overseas…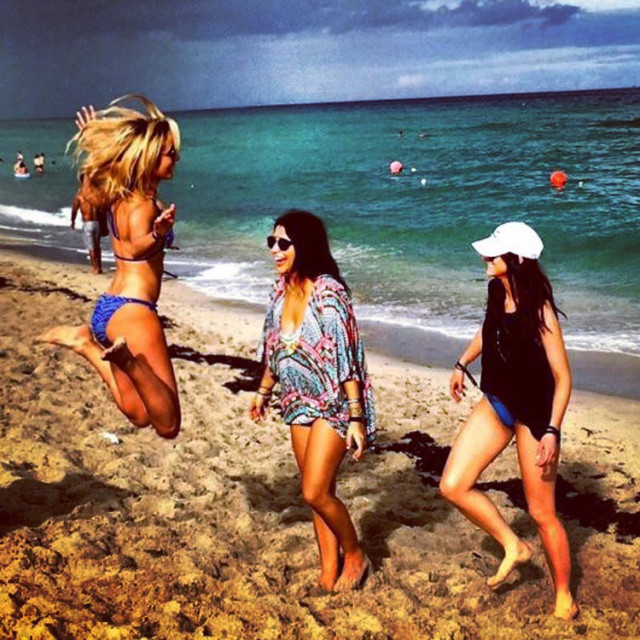 I can't stand the idea of wasting time, and to me, the more time I'm in the airport, the less I'm spending with my friends and family. I sneak in at the very last minute, and am always the last person in my seat. Luckily, I have status on airlines so I can skip most lines. The Delta App has helped a lot as well. I get a reminder to check in the day beforehand and don't worry about printing out my ticket at the airport. When going through security, it's all about an outfit that can be peeled off seamlessly. My uniform is a hoodie to unzip quickly, leggings so I don't forget things in my pockets, and my Soludos, because they're so easy to slip on and off. In the airport, you  can find me next to any outlet I can find! I try and power up before flights. It's a jungle out there, with everyone fighting for those power stations. I don't mind doing some yoga stretches on the floor so I'll cozy up to anything my charger cord reaches.
While I think airports are a waste of time, I think planes are the most productive workspaces in the world. I always try and get a window, and set up a mini office complete with post-it reminders stuck on the window. Because I can't bring my usual green Juice on board, I found an incredible alternative called Aloha. It's a yummy dried green juice powder that I can mix in flight. It has protein and fiber as well so it keeps you full during a long flight. I also have an obsession with the Delta Biscoff Biscuits. I always ask for two packs and save one for later. Secret tip: they sell a Biscoff cookie spread online. Watch out, it's addictive.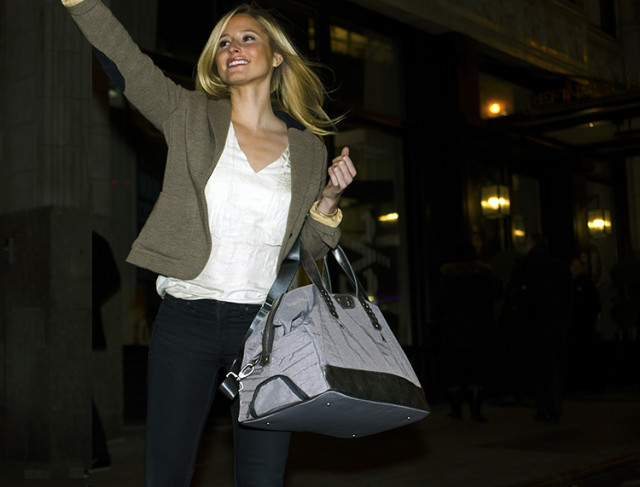 Things I never leave home without – Osmosis serum to keep my skin refreshed and hydrated, this hair kit when I have to rush to a meeting straight from the plane, Kate Sommerville face pads (I can self-tan while sitting on the plane!), C.O. Bigelow mentha lip tint, and Deborah Lippman Rich Girl hand cream. My friend gave me this cute pouch to carry my jewelry in. I loved it so much I bought it for all of my other friends who travel as much as me. Road warriors club! I always bring my MZ Wallace bag – great for travel as well as day-to-day, super light and can fit a ridiculous amount inside! Fabletics has an incredible lightweight vest that keeps me warm on planes but I can also stuff into a small purse when I land in warm climates like Austin. For gadgets, it's my aforementioned iPad mini, Frends headphones, and my Mophie (obviously).