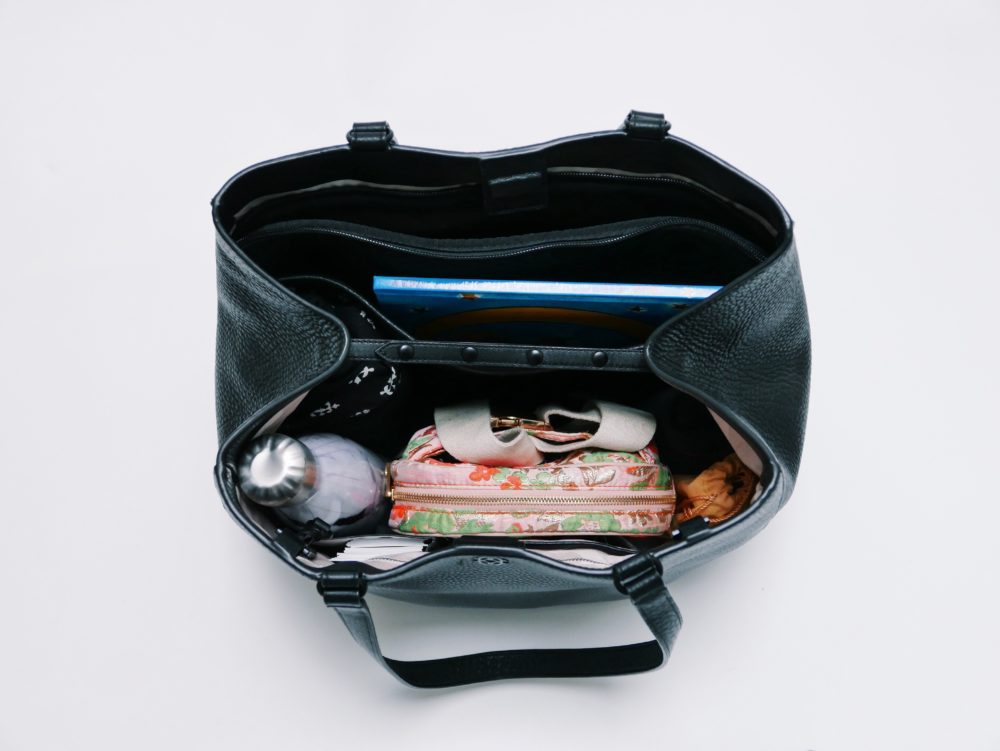 Allyn is one of the newest styles from Dagne Dover. And she may be my favorite.
It looks like any classic leather tote, constructed with the softest leather and satisfyingly long straps that can fit over the bulkiest coats (because winter is apparently never ending in New York).
When you take a peek inside, you'll find there's a place for everything I need in a 12 hour day. Like last Tuesday, for example.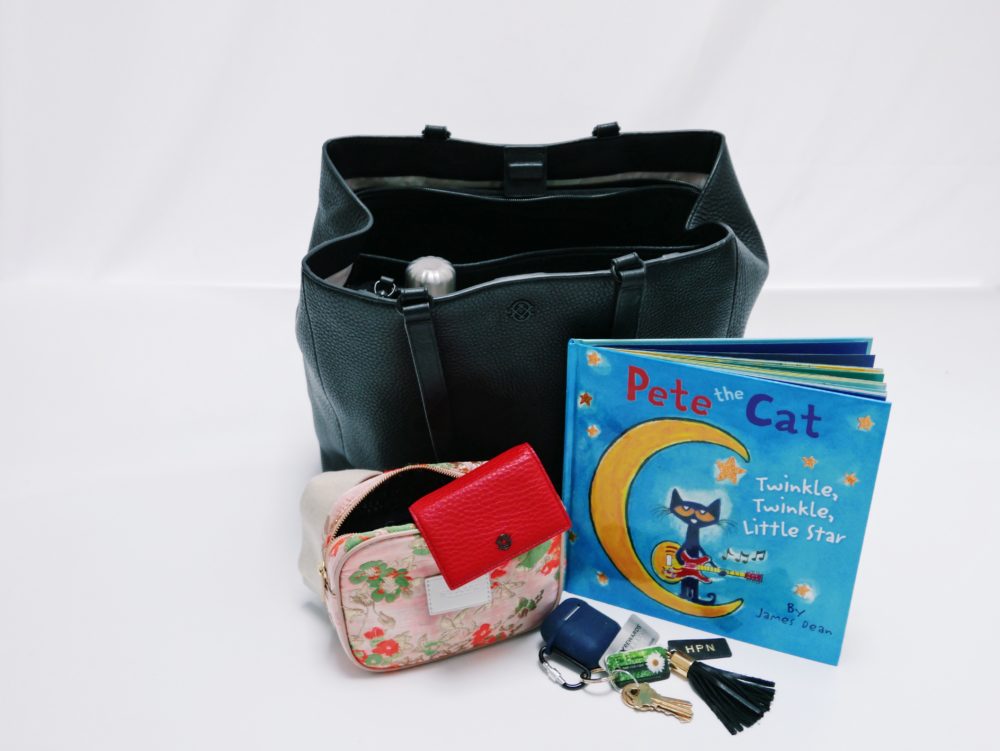 8:30 am
Run out the door (and lock it!) and head to the subway. Do I have the cupcakes? The book for Rho's class? A lip balm? I slip my AirPods in my ears and the keychain back into this pouch, and remove my wallet as well. Swipe my Metrocard, hop on a downtown-bound train, and hoof it over to Rho's school.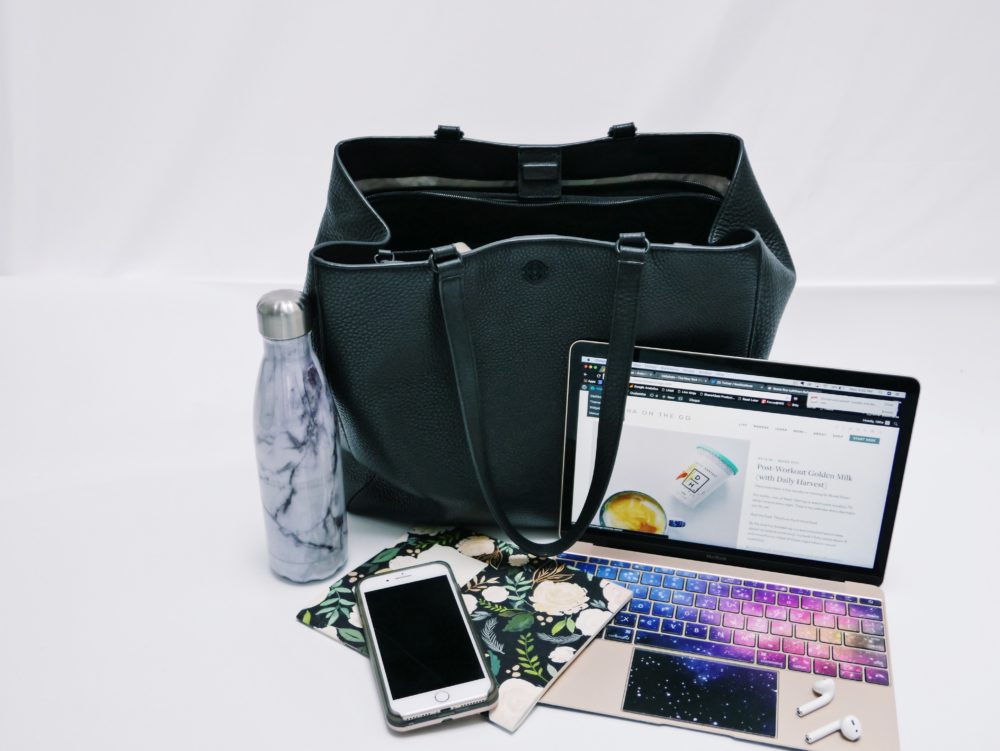 10:00 am
Is there any cuter than a room full of toddlers eating cupcakes? No. And apologies to the teachers who have 10 sugar-high kids to contend with.
I make it to The Wing and set up my work station – computer and chargers, planner, and water bottle. I order a matcha, bang out a few e-mails before my meeting, and force myself to finish the full bottle of water and refill it again.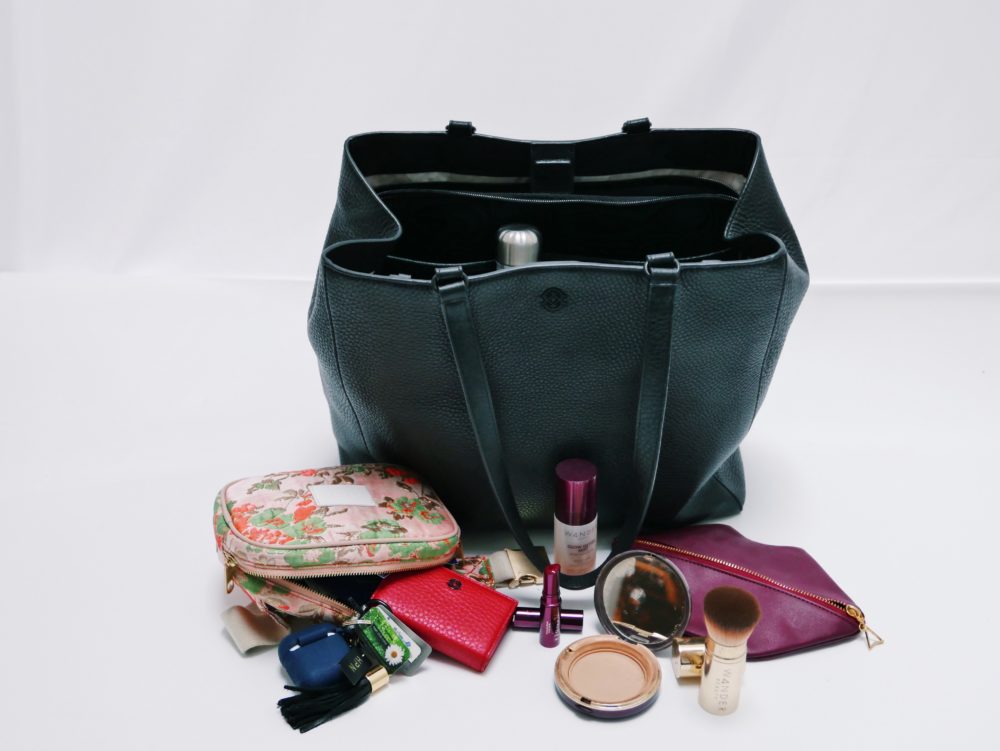 1:30 pm
I touch up my makeup (a little bit of lip gloss, a fresh dusting of powder). Alisha and I walk over to Gramercy Park and snap this outfit to share on the blog, and quickly walk back to The Wing. It's chilly! When's summer supposed to arrive, anyway? I reach for my essentials pouch and slather my hands in rich cream, and reapply lip balm. A quick roll of this aromatherapy helps me get back to work.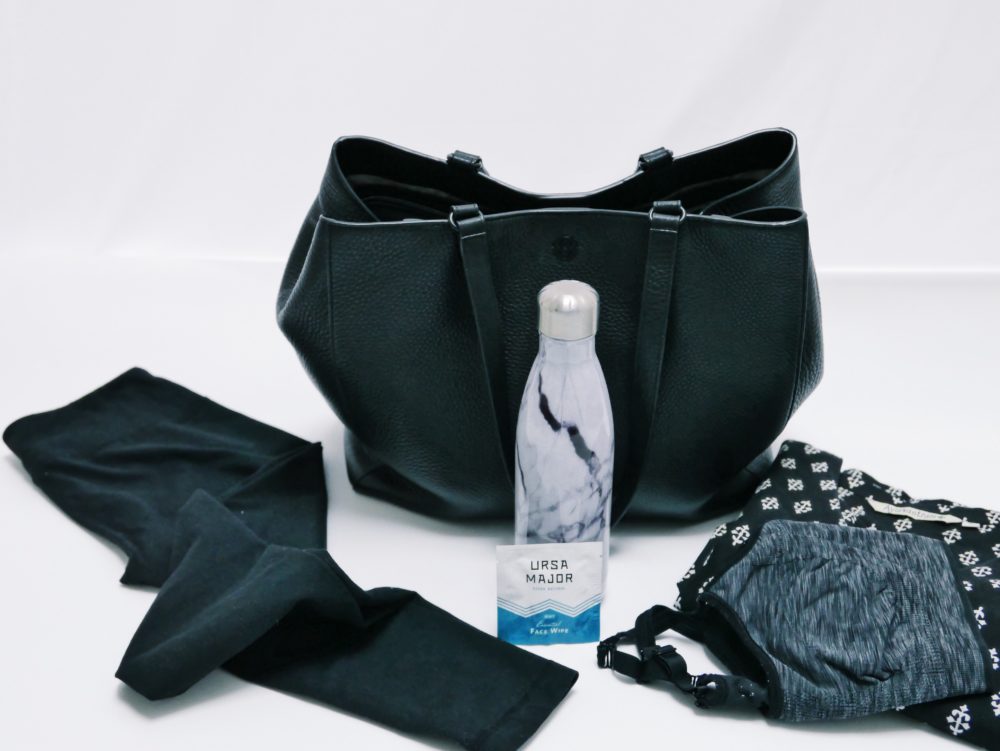 6:45 pm
I'm at the dance studio and change into my kurta, leggings, and sports bra. It's been a while (like, 20 years a while) since I last took a Bharathanatyam class. I refill my water bottle, stash my bag and coat in the back, and nervously find my spot.
8:35 pm
I'm back uptown, still smiling from my dance class. And I just got a text that we're all out of milk, so I pop into the store before returning home. Milk, some more bananas, yogurt, and some chocolate for me as a treat. If I didn't have the milk to carry, I probably could have fit everything in this bag. Trust.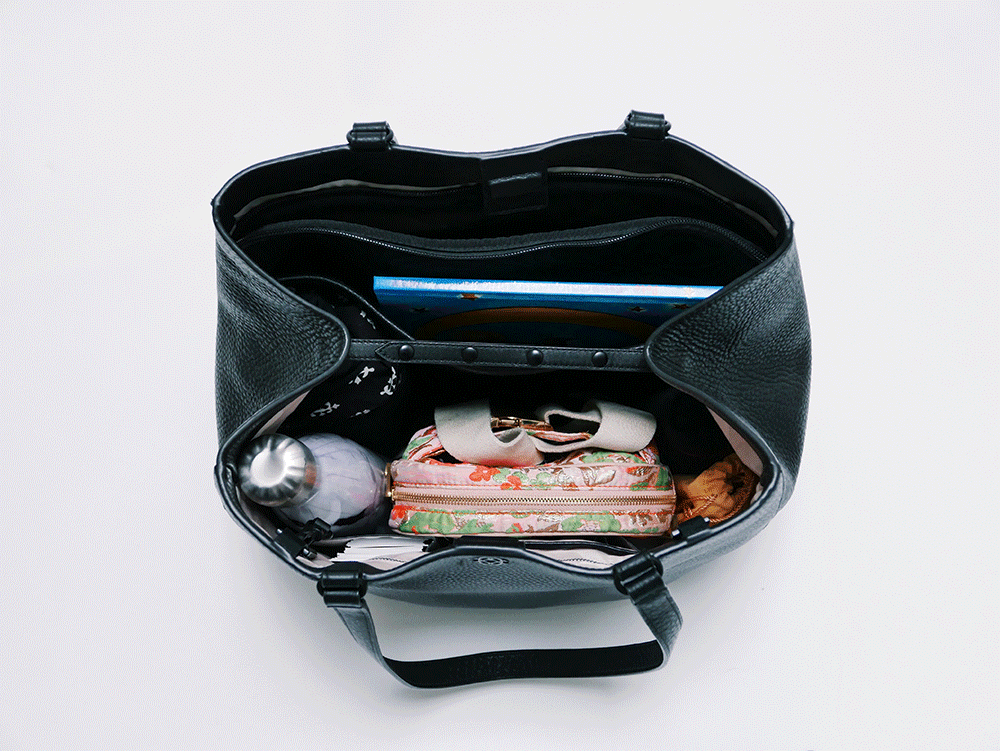 10:05 pm
I remove my day's clothes from the bag and pop them in the laundry, and wash the water bottle and let it dry. My belt bag (holding my keys and wallet) goes in the entryway table, and my bag is back in my office. Tomorrow's a work-from-home day, and I am glad for it.
The verdict
Dagne Dover bags are an investment, to be sure – but I've always found them to be worth it. While the bags fall on the heavier side, they hold up beautifully – and literally hold my life. It's one of Dagne Dover's most comfortable bags, with the long strap drop and the super soft leather.
Naturally, it's the one bag that's carried me through fall and winter. And probably through spring, if I'm being honest.
My life is only getting busier, and I need a bag that can keep up. Allyn is definitely it.
SHOP THE POST