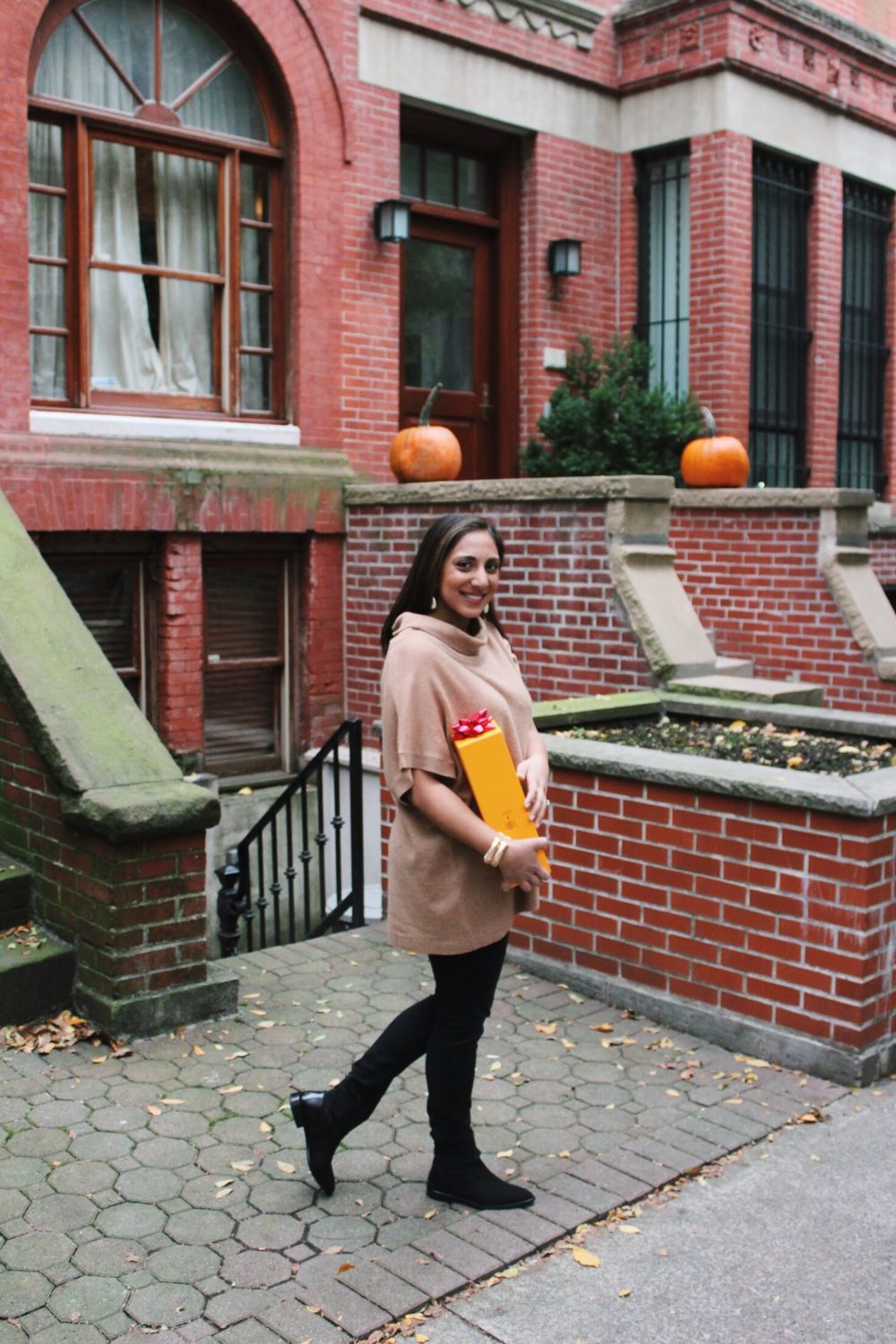 sponsored by Rue La La and Shopstyle
It's not your imagination.
Holiday content and sales start earlier and earlier this year. And while I don't need an excuse to put my tree up and whip up a batch of holiday fudge (for the blog, and for myself), I do want to acknowledge that it's a little bit nuts.
That said, today's post is inclusive of my favorite day of the year (Thanksgiving), so there's that.
We don't have a ton of holiday traditions, but we're pretty gung-ho about the ones we do have….
Each person only gets 4 gifts (an experience, a surprise gift, a book, and a donation)
Stockings are filled with the toiletries we need for the upcoming year
Calories don't matter on holidays
The dress code is strictly casual
Loose-fitting sweaters. Slip on shoes. Minimal jewelry.
And stretchy pants, obviously.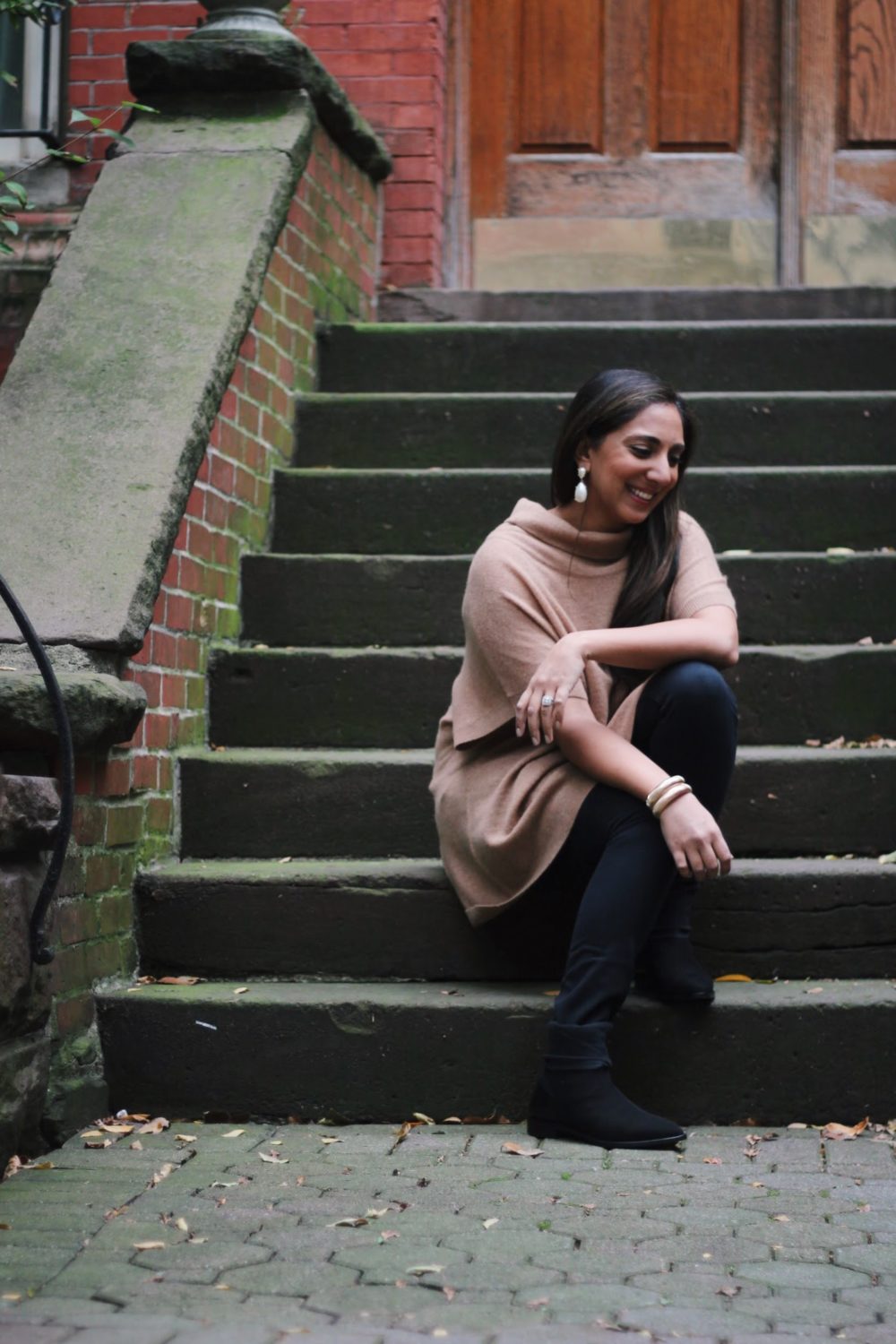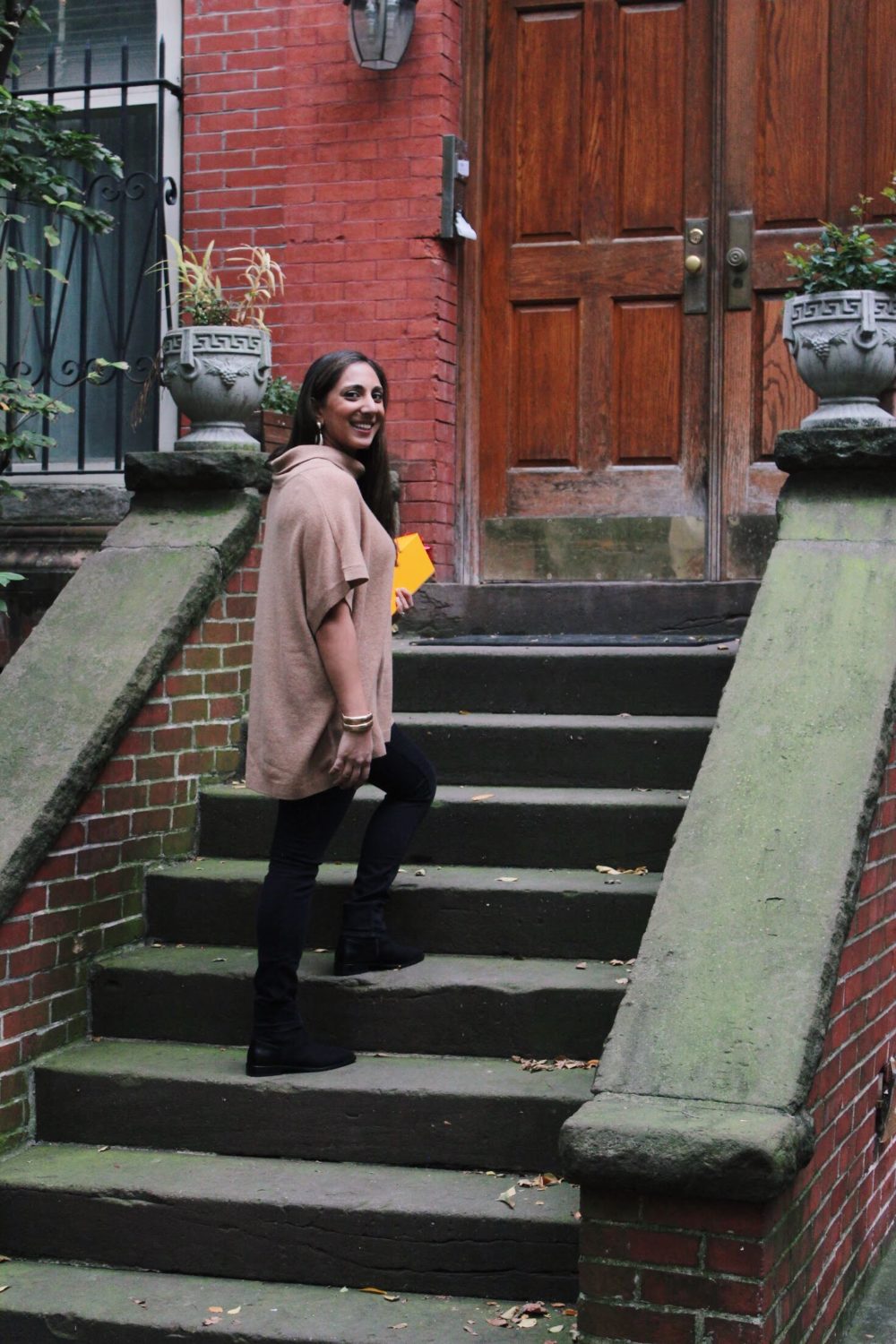 This is the outfit I'll be wearing for Thanksgiving in Philadelphia. We're gathering at my cousin's house and filling our plates with turkey, my aunt's famous stuffing (made with this bread), my pumpkin risotto, and a butternut squash queso (a nod to my family's new Texas roots).
And who needs a purse when you have champagne?
There will be food. There will be football. There will be a ton of family and friends.
And there will be a LOT of wine.
I wear a version of this outfit every Thanksgiving, and this is the 2017 version. A cozy cashmere tunic is the ideal top – soft, unfussy, and hides the inevitable turkey pooch. These flat black boots are easy to slip on and off, and waterproof in case the weather takes a turn for the worse. Kenneth Jay Lane is one of my favorite jewelry designers, and these earrings and cuff make the whole look more festive.
All of them (save for the jeans, which I've owned forever) are from Rue La La – and from my private boutique, no less.
Rue La La is one of my not-so-secret favorite places to shop – and my husband's not-so-favorite line item on our credit card statement. I've gotten some incredible items from here – my Tumi carry-on and Longchamp weekender bag, lots of Amrita Singh jewelry, and even the bulk of Rho's toys.
Give us all the Melissa and Doug WaterWow pads and animal puzzles. Or anything with animals.
Each sale is well-curated, offers incredible deals, and are easy to find exactly what you want – colors, brands, sizes.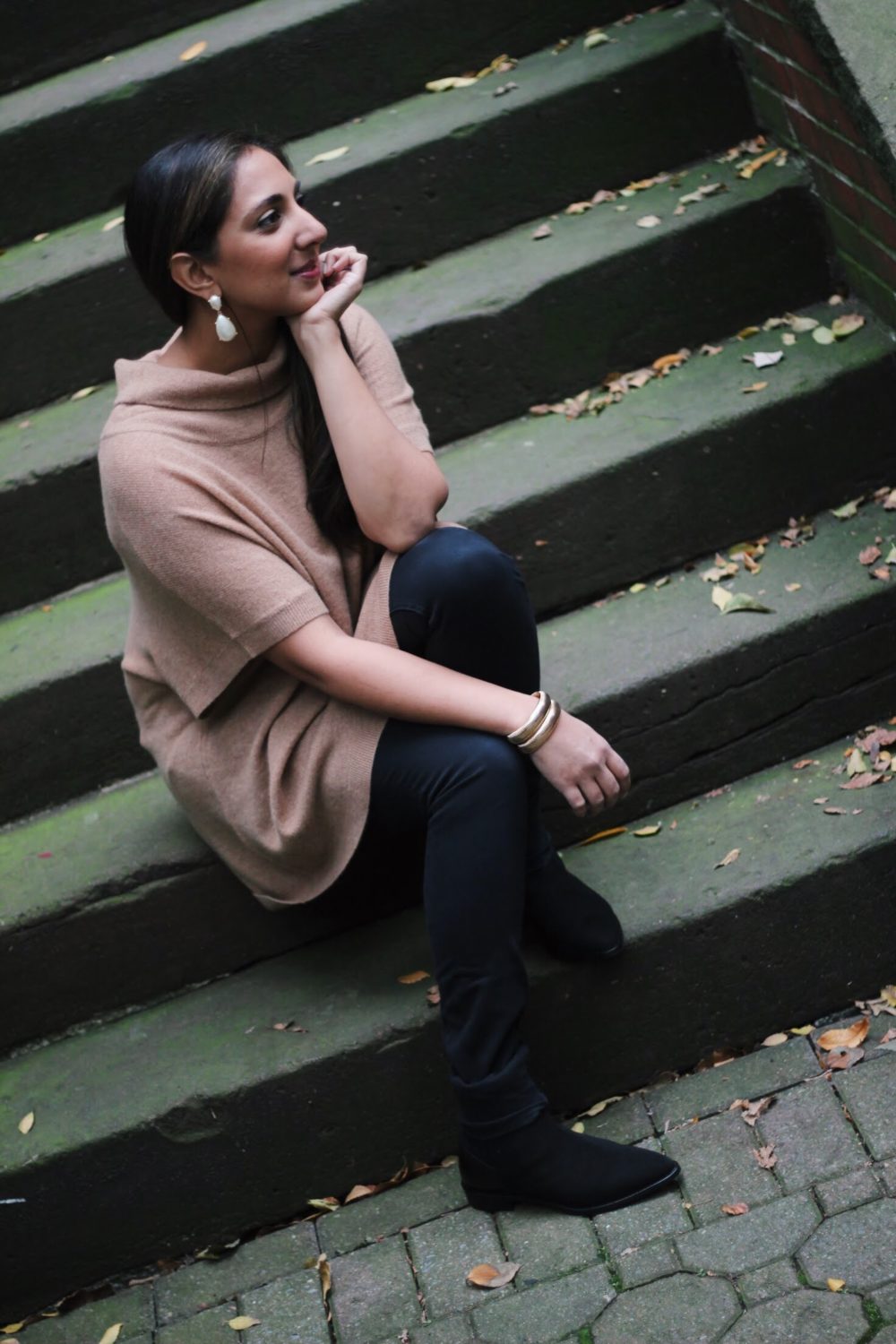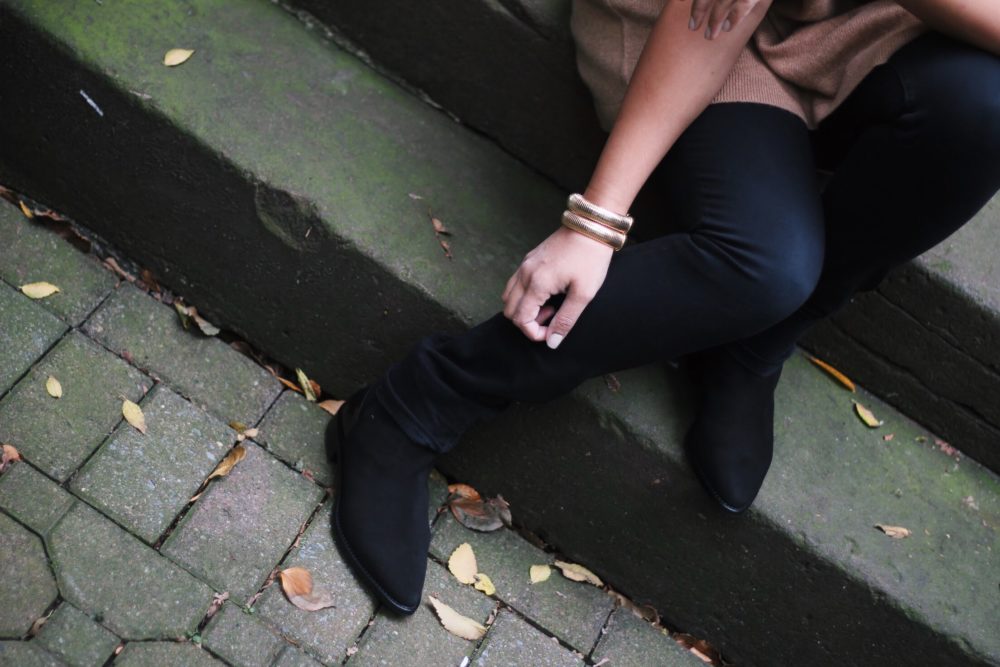 I've partnered with Rue La La to curate a boutique filled with all of my favorite holiday outfits – casual and dressy clothing alike, great shoes, beautiful jewelry…
Basically, all the things I want in my closet right now.
If you're looking to get a head start on your holiday shopping, Rue La La has some incredible boutiques for everyone in your family – your significant other, the kids in your life, friends, and parents.
And, of course, for you. Treat yourself.
'tis the season, after all.
I'm wearing a Caroline Grace cashmere poncho, Kenneth Jay Lane earrings and bracelet, and Aquatalia boots c/o Rue La La.
photography by Patrick Henley