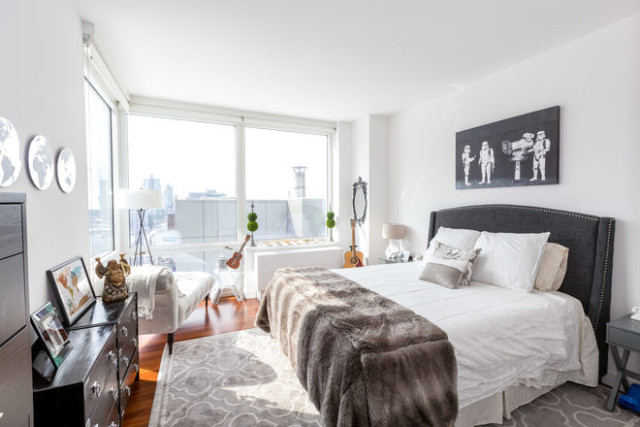 Rounding out the apartment tour is the master bedroom (see our living room and nursery).
It's on the bland side – but that was an intentional choice. We wanted a clean, serene space to help us unwind at the end of the day, and chose a palette of white, gray, and dark brown to achieve that.
But it wouldn't be our room without a few geeky touches, namely the Banksy Stormtroopers print and Star Trek Enterprise painting.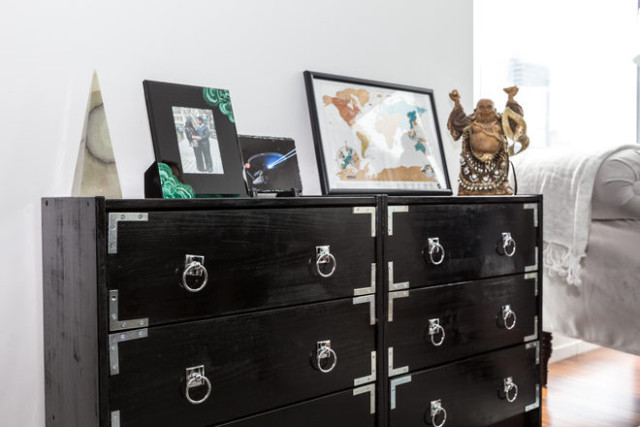 Or a little jetset touch – our scratch-off world map, Instagram prints of our favorite travel destinations, and the world map mirrors.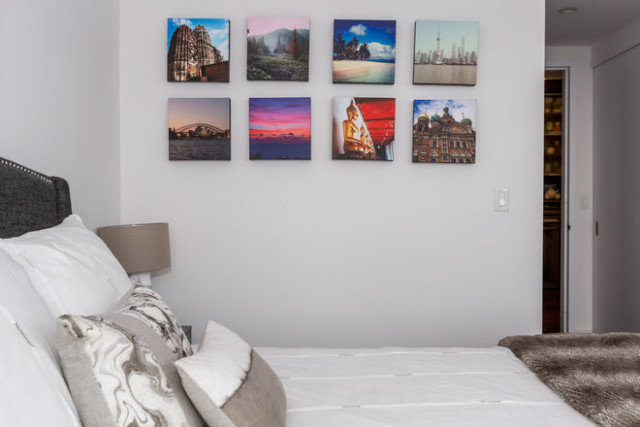 Our monkey lamps (sadly no longer in stock) add a playful touch as well.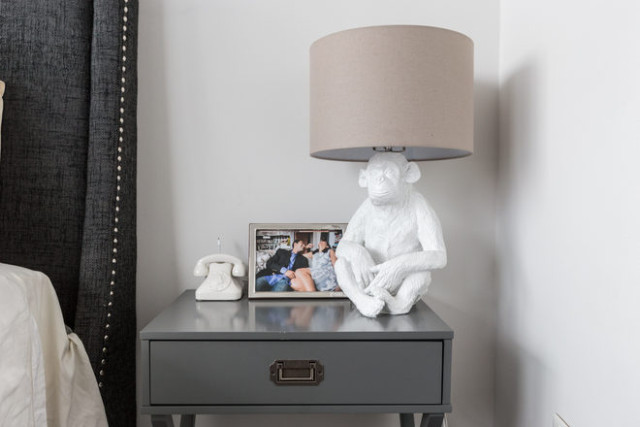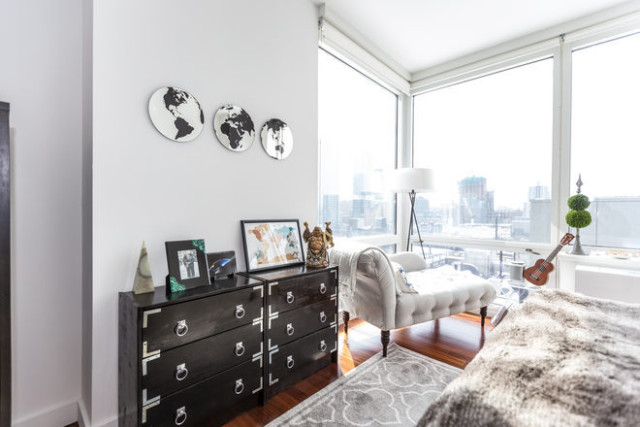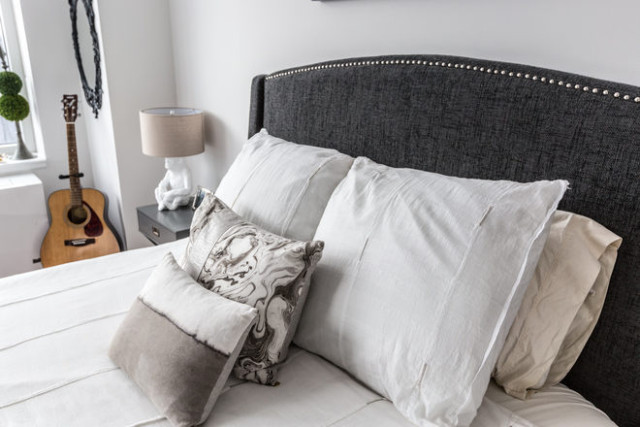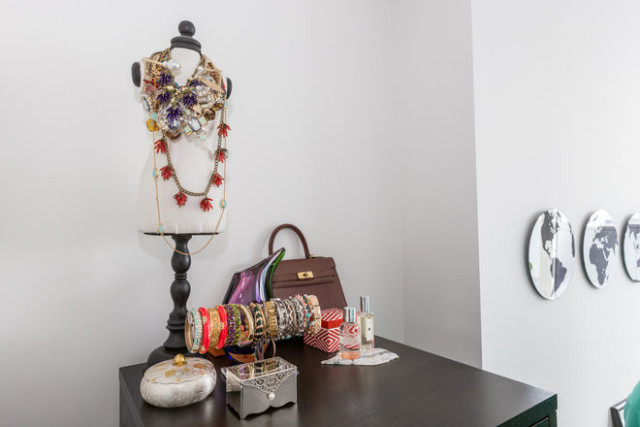 Admittedly, this is the cleanest the room has ever been – there's usually a pile of clothing on the chaise lounge, jewelry scattered along the dresser, and there's now a television mounted where those little mirrors used to be. But it's nice to have these pictures to remind me of the way it used to be.
And since this room doubles as my home office (and the working from my bed routine has gotten old), this desk and chair will be joining this room shortly. The living room is getting a more baby-friendly update, as Rho is rolling all over the place. Once the new setup is complete and I've managed to clean both rooms, I'll share the new look!
– Target headboard, rug, floor lamp (similar), and nightstands (similar) – West Elm chest of drawers, duvet, and shams – Pottery Barn jewelry bust and  faux fur blanket – Rebecca Atwood pillows – Ikea hack campaign dressers – Skyline chaise lounge – lucite magazine table – CB2 monkey lamps (another option) – scratch off wold map – Banksy stormtroopers print – CanvasPop Instagram prints – Umbra Globo mirror set –
Photography by Max Touhey