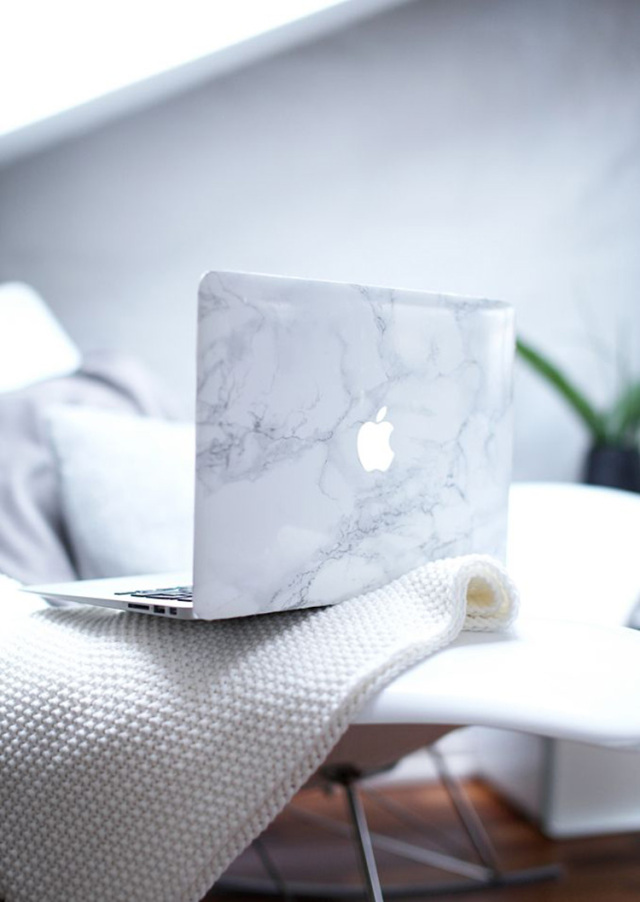 A lot goes into managing a website.
Writing compelling content. Creating beautiful images. Managing pesky tasks like SEO, social media, hyperlinks. Pulling your hair out when your website is inexplicably down.
It's enough to make you wonder why the hell you keep doing it. But we continue slogging away, even when we feel like no one's reading.
Except for Mom. Hi mom!
I wanted to highlight some of the websites that I love reading. Most do not receive the recognition they deserve, or seek out. Their writers write for the pleasure of creating content, not for recognition or acclaim. Others write to start a conversation that has been sorely missing.
All are outstanding. Treat your web browser to these five websites.
My love for MM LaFleur is no secret, and that extends to their well-written and beautifully photographed blog. Most company blogs are limited to press mentions and product updates. Not so for The Ampersand, which profiles the style and careers in Ampersand Woman (a series I've had the honor of being featured in), how the women running the company style the outfits, and the cursory event and product updates.. Also, puppy videos.
My only complaint? It's not updated frequently enough.
Favorite posts – Business Time series | The Sleeping Schedules of Geniuses…and Fashion Start-Up Employees | Full Transparency: 2 Clever Products That Will Make You Look Like Yourself (But Better) | Ampersand Woman: Jillian Quint
Rachel was the girl in high school who was always lauded for her writing. And deservedly so. For our AP English assignment (one that few of us took seriously), she penned a lovely essay about a garden where she likened each one of us to a plant. I was hollyhock.
I remember this 12 years later. That's how good of a writer Rachel is.
Rachel and my lives crisscrossed in the years after high school in Colorado. She was in Washington DC while I lived in Seattle, Raleigh, and Philadelphia. She now calls Seattle home with her husband (a Washington state native), her baby daughter, her dog, and her newly launched blog.
It's raw, honest, funny, and thoughtful. It's quintessentially Rachel. And it makes me happy every time I see a new post of hers in my Feedly.
Favorite posts – A transplant's guide to living in Seattle | I voted. So should you | Anatomy of a parenting fail | That time when I almost killed my husband during a Seahawks game
Lucie's headline says it all – 'it's okay for intellectual feminists to like fashion.'
Whip smart, intelligent, and lovely can be used to describe Lucie (we've exchanged e-mails) and her website. While I wish it were updated more frequently, every essay she posts is so satisfying. Her writing has a timeless quality that will make you want to read her posts over and over again.
Which is totally okay. I definitely do.
Favorite posts - MM.LaFleur: For perfectionists who sometimes spill on their clothes | Memories of World Cups Past | From Luxor to Paris: The Odyssey of the Place de la Concorde Obelisk | Amal Clooney, speaking in fashion
When Ivanka Trump launched her lifestyle website last month, I expected to be the typical celebrity-branded drivel. Out of touch. Confusing. Slightly annoying.
I was wrong.
With useful career advice, thoughtful interviews from diverse women, and fashion editorials that are both affordable and beautifully styled, the website is satisfying and informative. Unlike the other websites mentioned, IvankaTrump.com publishes several posts a day in a variety of topics.
Celebrities launching websites, take note. This is how you do it.
Favorite posts – Meet the Team | Mentorship: A How-To with Angie Chang | A Party with LSD | Melia Marden's Elegant Weeknight Menu
Major thanks to my lovely reader Jess for recommending Jaclyn Day to me. This is a woman after my own heart – a voracious reader, lover of classic & cozy style, and giver of great advice.
I want to be friends with her.
She's also accomplished the seemingly impossible task of making sale alert/product recommendations an enjoyable post to read.
Like Ivanka's website, she posts frequently (1-3 times a day), on a myriad of topics. She's a Tumblr keeper.
Favorite posts -  Inspiring me lately | Three good (but very different) books | What I've Read: Station Eleven | Balancing
Got a favorite read that you want to give a little love? COMMENT below and share! I'm always looking for new reads to add to my Feedly.
image via