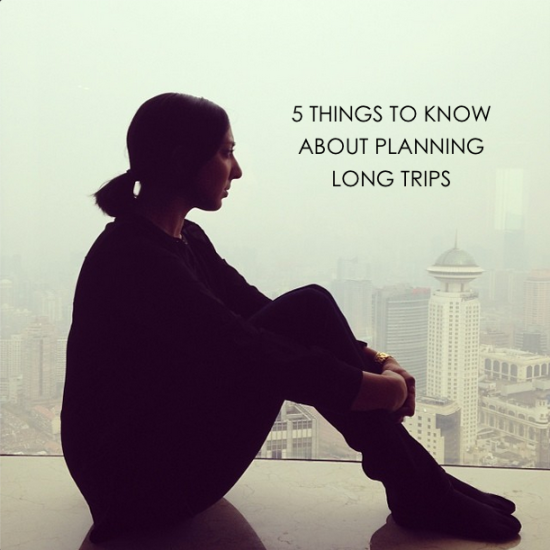 The highlights of our vacation are countless – climbing parts of the Great Wall of China, dancing Gangham Style in Gangham (sadly there's no photographic evidence of that), exploring the stunning countryside of Bali, drinking freshly picked green tea…the list goes on.
The lowlights of the vacation – well, I'm just glad they are limited to one hand. Â Before I share with you the highlights, I want to dive into some of the challenges so you won't make the same mistakes we do. Â Hallie – I'm looking out for you, girl.
1. Â Know your vacation limits
It sounds silly – when is too much vacation a bad thing?  In our case, 10 days of rest and relaxation is all we can stomach before we started checking e-mails and doing a bit of work.  We also spent about 1/3 of our trip actually traveling – which wasn't awful when flying first class.  It was, however, god awful when flying the budget carrier AirAsia.  Henceforth, we plan to limit our vacations to 10 days, and no more than 1 day of inter-trip transit time. And speaking of inner-trip travel…
2. Avoid budget carriers at all cost
AirAsia – while I'm relegating that experience to its own post, let me just say that they are the worst for post-booking support.  Attempts to pre-pay for baggage was challenging (and a costly failure, at times) and changing a booking was near impossible.  Given how spoiled I am with having top-tier status on United, I know that budget carriers are not my cup of tea.  But if you MUST book them…
3. Â Read the fine print. Â All of it
Your best bet is to read all potential airlines' policies prior to booking your tickets. Â Always buy refundable fares, opt for carriers with at least one free checked bag, and consider your own comforts. Â Plans change (in our case, booking our flight to Seoul on the wrong day) and it can be a costly mistake. Â We were left with the option of paying an additional $750 to change our tickets on AirAsia (the original ticket being $500) or eating the ticket cost and using miles to book a new flight. Â Guess what we picked?
4. Â Plan out every day
This was, by far, the best thing I did in preparation for our trip.  I pre-booked all our excursions (am a huge fan of Viator and Vayable) before we left, and made sure to plan our tour days for the second full day at our destination, in order to give us ample time to recover.  If you're taking overnight flights, this is especially important to consider.  No matter what airline or class you fly, you will be exhausted after an overnight flight.  A lazy day at the pool or hotel is just what the doctor ordered.  A spa treatment helps, too.
5. Â Predict the language barriers
One major challenge we had in China was getting to and from the hotel via taxi.  Looking back, I should have printed out maps of our hotel locations in Chinese, which would have saved us money (I reserved my roaming data for emergency Google Maps lookups) and a lot of stress.  Beijing was especially bad in this regard – we ended up getting ripped off in a private taxi en route to the hotel, simply because the official taxi driver had no clue where our hotel was and spoke no English.  Ouch.
Bonus – Splurge on what's important to you
I'll be honest – I go nuts over a luxury hotel.  I love a private check-in accompanied by a drink order and a comfortable chair.  I love a lounge replete with unlimited drinks and a variety of foods.  I adore (and am secretly envious of) rooms larger than my own apartment, stocked with luxury toiletries.  So it's no surprise that we choose to stay in a luxury hotel and saving on other items when traveling.  We opt for public transportation quite often on our trips, and save on huge meals by doing small food crawls in a certain neighborhood.  While this wasn't a lesson learned per se, it's one that was just ratified on this trip.  It also helps having gold status at all the properties we stayed at, which guarantees club access, free internet, and rooms on executive floors.
For the curious folks – we stayed at the following properties (all that I highly recommend!):
– JW Marriott at Tomorrow Square (Shanghai, China)
– Conrad Hotel (Beijing, China)
– BVLGARI Hotel & Resort (Bali, Indonesia)
– PJ Hilton (Petaling Jaya, Malaysia) >> this was a recommended hotel for Usha's wedding, but it is one of the nicest Hilton properties I've ever stayed at.
– Renaissance Gangham Gu (Seoul, South Korea)