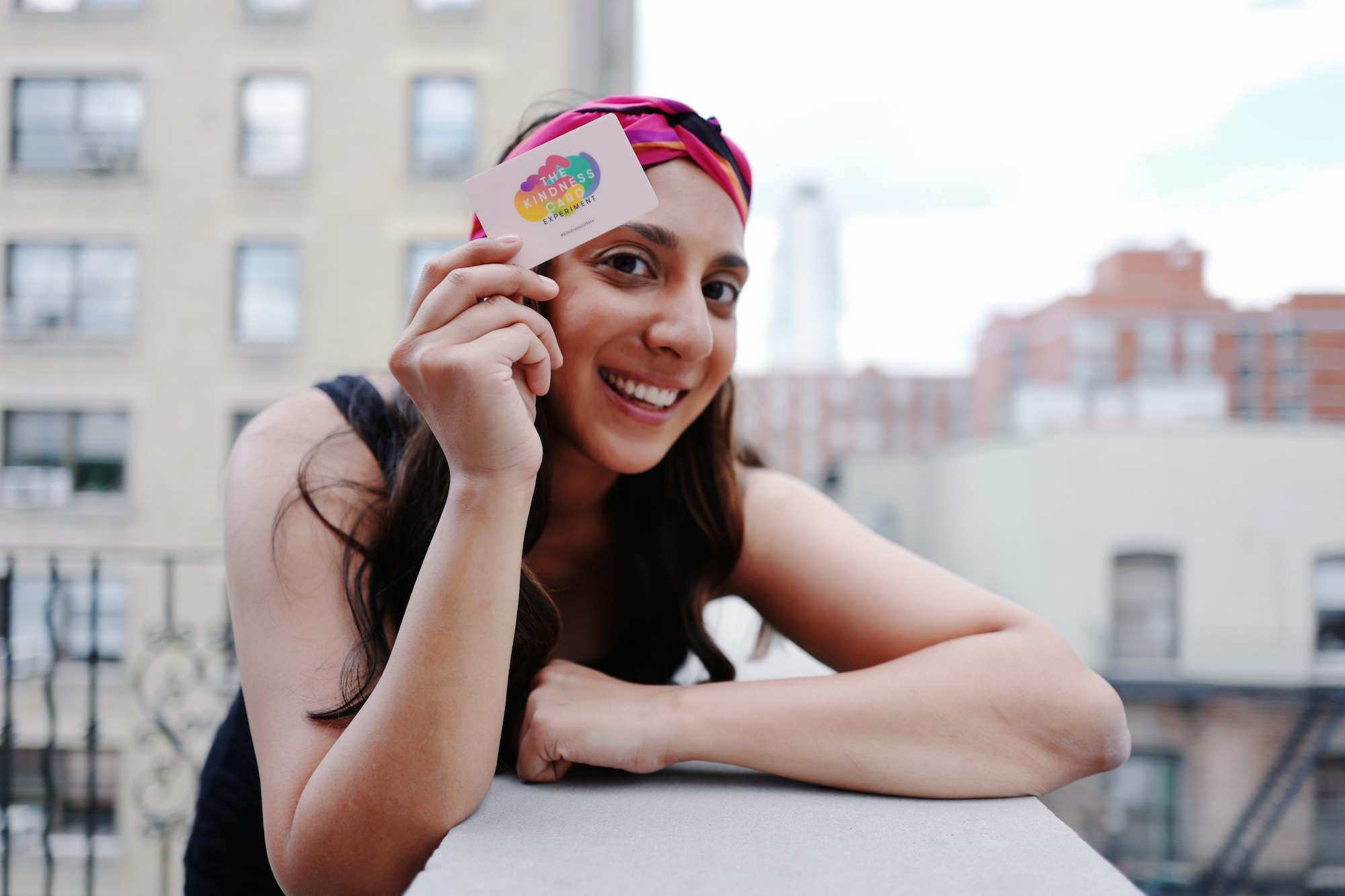 Things you know about me:
I never check in a bag.
I'm obsessed with Taco Bell.
Giving back is as necessary as breathing.
Too often, we equate giving back with donating money or things.
It is incredibly effective (and the reason we built Bridge2Act and NO.GIFTS). But I think we forget that there are other ways to give – ways that don't cost a single penny.
But first – why should you give back?
There's the obvious reason of it being the right thing to do. And there's science.
Neuroscience, specifically.
There are three neurotransmitters that make up the happiness trifecta – oxytocin, dopamine, and serotonin. Oxytocin is the most powerful, lowering blood pressure and reducing anxiety.
It's called the 'cuddle hormone' for a reason.
When oxytocin is released, it triggers the release of serotonin and dopamine. Serotonin helps us sleep better, digest our food properly, and remember all the things we need to. Dopamine helps motivate us – and turn us on.
Oxytocin has the added benefit of counteracting cortisol, which is responsible for stress.
Basically, giving back makes you happier, less stressed, and healthier. And then some.
Which brings us back to how to give. Donating money or things on a daily basis isn't sustainable, nor it the best use of your resources. But we can give back everyday – with little time and no money.
These are my 3 favorite (non-money) ways to give back.
Volunteering is the obvious way to give back without spending money. That said, it's difficult to fit it in our already full schedules.
Enter Catchafire, which allows you to "give what you're good at."
The organization pairs charities with volunteers on specific projects, ranging from fundraising to copywriting and marketing. Nearly every opportunity can be done remotely, and in as little as 1 hour.
You can create a Catchafire account here, and then begin applying to various volunteering opportunities. Catchafire pairs the right opportunity with volunteer, which means your contact information is secure and shared only with the organizations you work with.
I like it when all my credit card charges are rounded up to the nearest dollar. Just another one of my quirks.
Thanks to Drops, all of them are. And they're going towards my favorite causes.
Drops is exactly what it sounds like. You link your card and select your favorite causes. From there, all of your extra change goes to the charities and causes you selected.
I'm highly critical of most digital philanthropy companies, but I like how Drops has structured its payment processing. First, their cut is 2.9% + 30 cents (far below industry average, which charges much more). You can also set a limit to your donations, and even cover all the processing if you want 100% of your donation to go to the charity.
I'm hoping that they add some of my favorite charities (Sundara, Magic Bus) soon.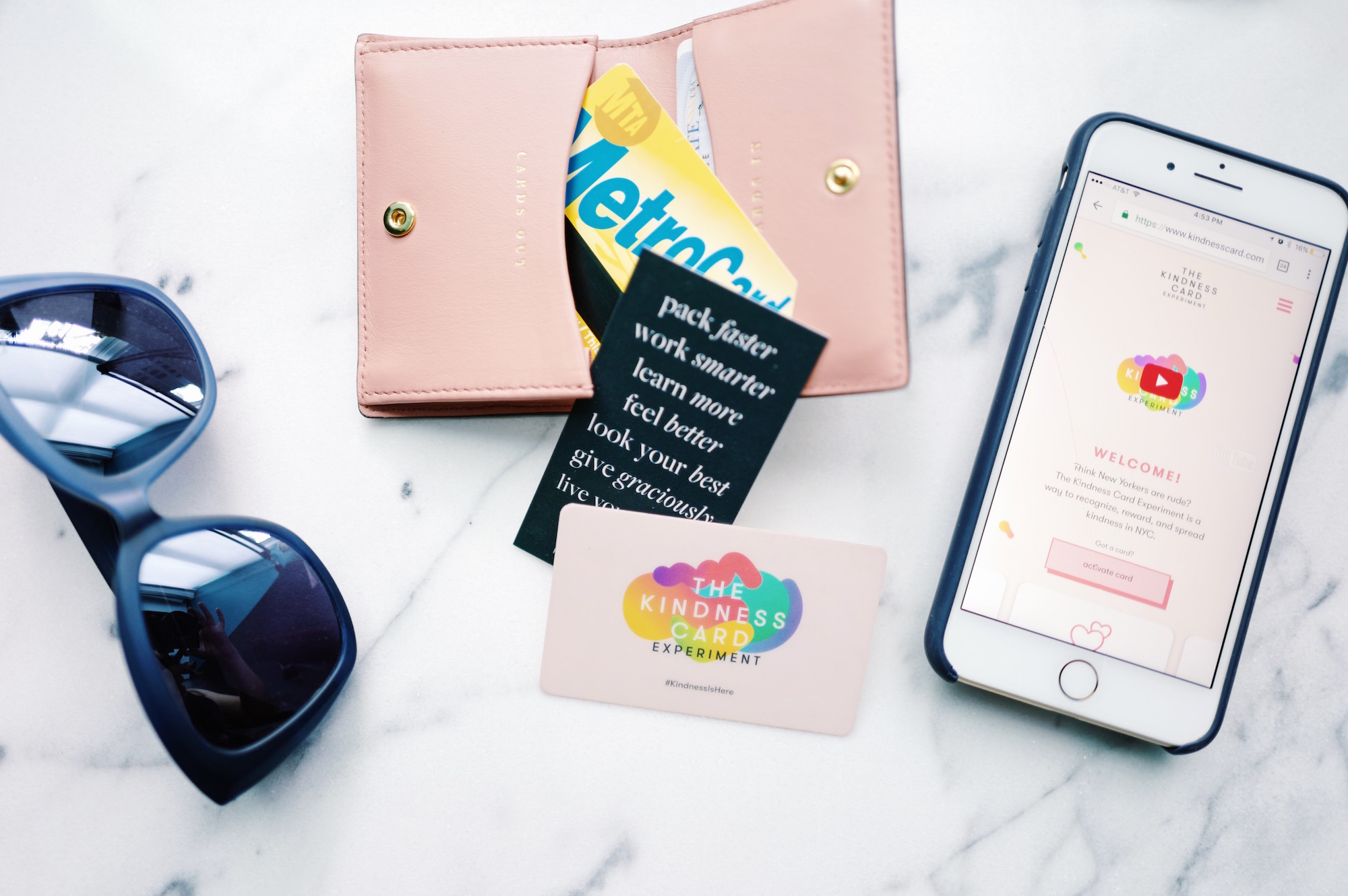 Too often, we equate giving back with working with a charity in some capacity.
But it can be so much more than that.
It can be helping someone bag their groceries, paying for the coffee for the person behind you in line, or letting someone sit at your table at a café.
It can even be helping a mother carry a stroller down the subway steps (but any decent person should do that).
These small acts of giving is what the Kindness Card experiment is all about.
It's quite simple – do something kind (because it's the right thing to do), and someone with a Kindness Card may notice. Once you get the card, you activate it here and pick a $10 gift certificate or donation in your name to a New York-based charity.
You pass on the card the way you received it, and give it to someone doing a kind gesture unsolicited.
The Kindness Card has logged over 7,000 actions and donated over $2,000 to charity to date. The experiment will end on June 30th, but I love the idea of making it a daily habit and doing something kind every day. It doesn't have to be a big thing – just something.
Be kind – for karma, for your mental health, and because it's the right thing to do.