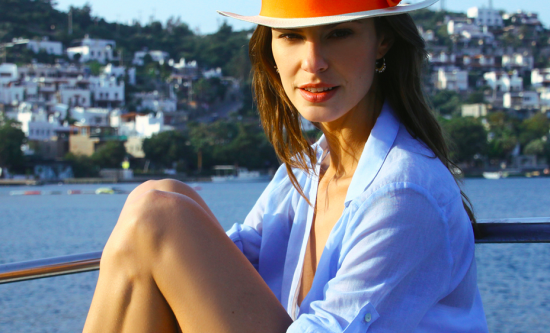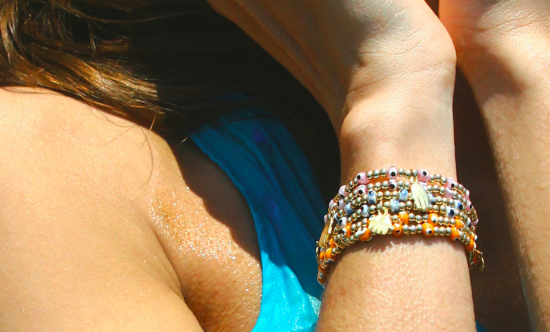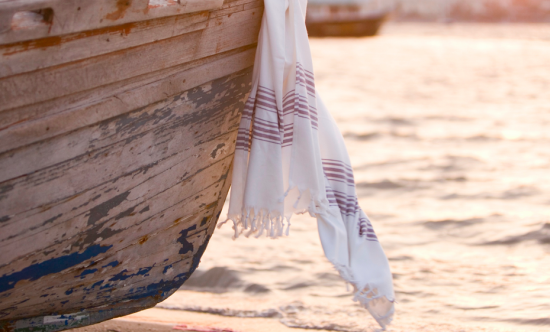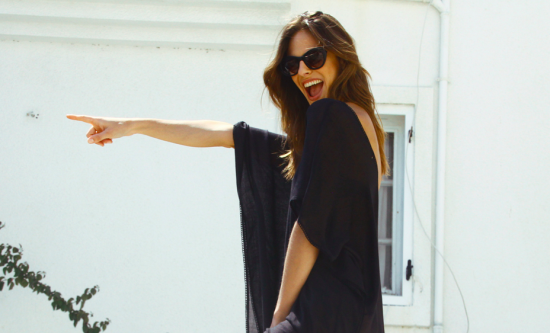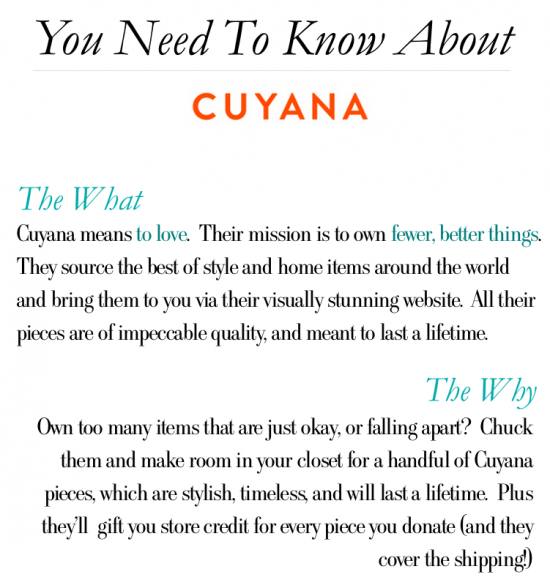 Have you heard of Cuyana?  I'm not going to lie – I'm pretty obsessed with this new e-commerce business, which sources high-quality (and affordable!) pieces all around the world.  Each collection is from a specific country, where they also photograph the gorgeous look book.
Visuals and style aside, I really love the mission of the business – the whole "fewer, better things" is a lifestyle I've been trying to adopt.  I love how easy Cuyana makes this, with their "Lean Closet" program.  In a nutshell, you'll receive a bag (with your order) to fill and send back to Cuyana, with shipping already covered.  For every item you donate, you receive a $10 credit to the store.  You recycle your worn out, out-of-style, rarely worn pieces for a few quality pieces that you will love.
I'm all about this.  I have 6 overstuffed garbage bags to donate, and my eye on a number of Cuyana pieces – this tunic in my signature green, a bright blouse, and these bracelets (I love me an evil eye).  AND I can't forget about these Turkish towels (so necessary for summer!), this travel set (hello, obvious), and this cozy alpaca scarf perfect for cold planes and chilly New York weather.
Are you as enamored by Cuyana as I am?  What pieces would you pick up?  And be honest – when was the last time you did a major clothing purge?  I hadn't done one in about 6 months – hence the massive piles of clothes left on my tiny apartment's floor.  COMMENT below and let me know!
images via