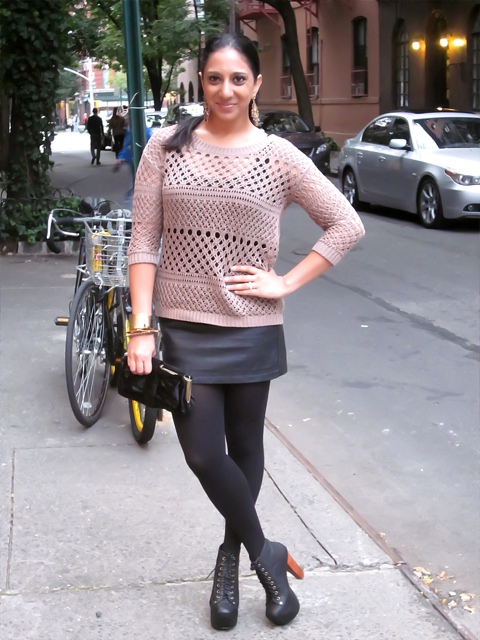 – Old Navy sweater, Forever 21 skirt, Jeffrey Campbell booties,
Send The Trend earrings, JewelMint cuff, square bangles from India, clutch from Urban Outfitters –
Most of our weekends are relaxing, with few obligations. Every now and then, however, we seem to have numerous events to fit in a night. On this particular night, we had a dinner date with friends and two birthday parties to attend (on opposite sides of Manhattan, no less). My affinity for tan and black outfits and inspiration from Emily and Blair resulted in this outfit. I also welcomed the opportunity to break out my new Lita booties, which are shockingly comfortable for 5″ heels.