When BaubleBar announced their F&F sale (use code BBFAMILY for 25% off), I figured it was the perfect time to debut a new series – the Travel Top 3
This series personifies the Portavi packing philosophy of less is more.  And in the case of today's feature, all you need for any trip are these three BaubleBar pieces to pull any look together.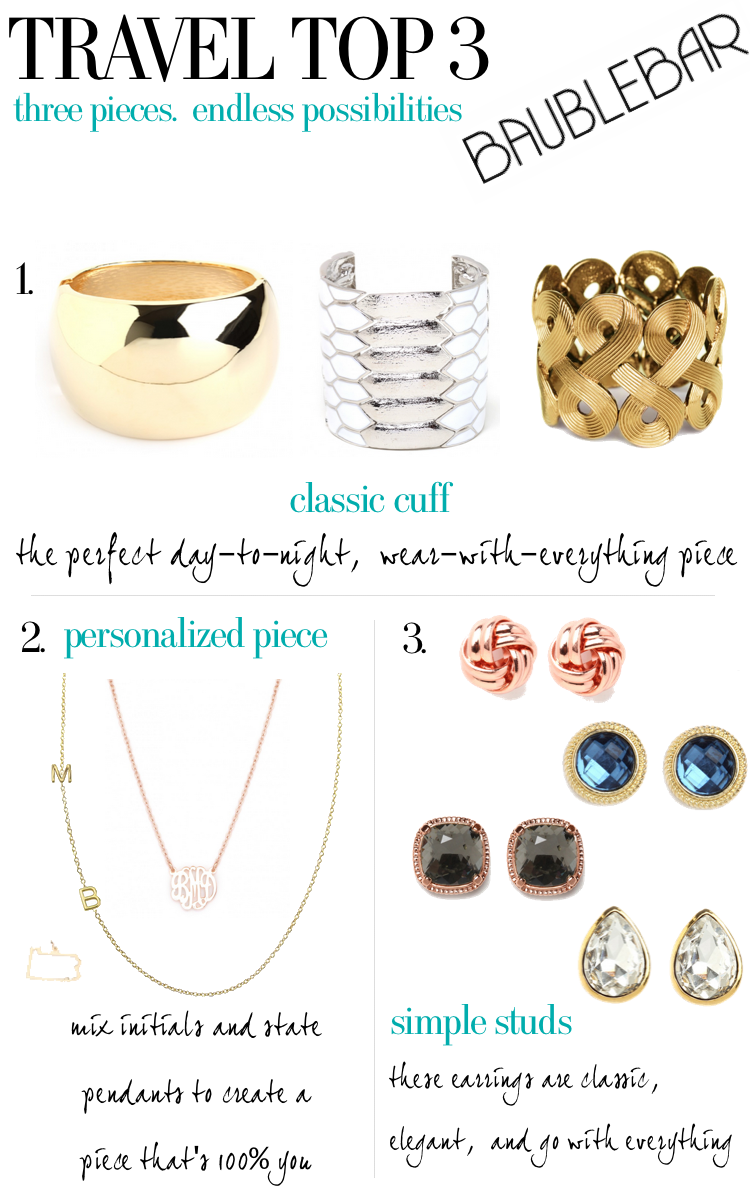 Cuff: Radziwill / Ivory Cobra / Infinity
Personalized: State Pendant / Two Letter Necklace / Mini-Monogram
Studs: Rose Knot / Gem / Cushion / Tear
As for me, I'm picking up these stunners and patiently waiting for this necklace to come back in stock.
What are you buying from the BaubleBar sale?  I'd love to know!