I have an unhealthy obsession with Mexican food.
Well, Mexican fast food.
Actually…Taco Bell (don't judge).
But I don't trust a single establishment in NYC.  So as Cervantes said, "necessity urges desperate measures."  And I came up with my own, healthy, version – for breakfast, and for lunch/dinner.  Enjoy.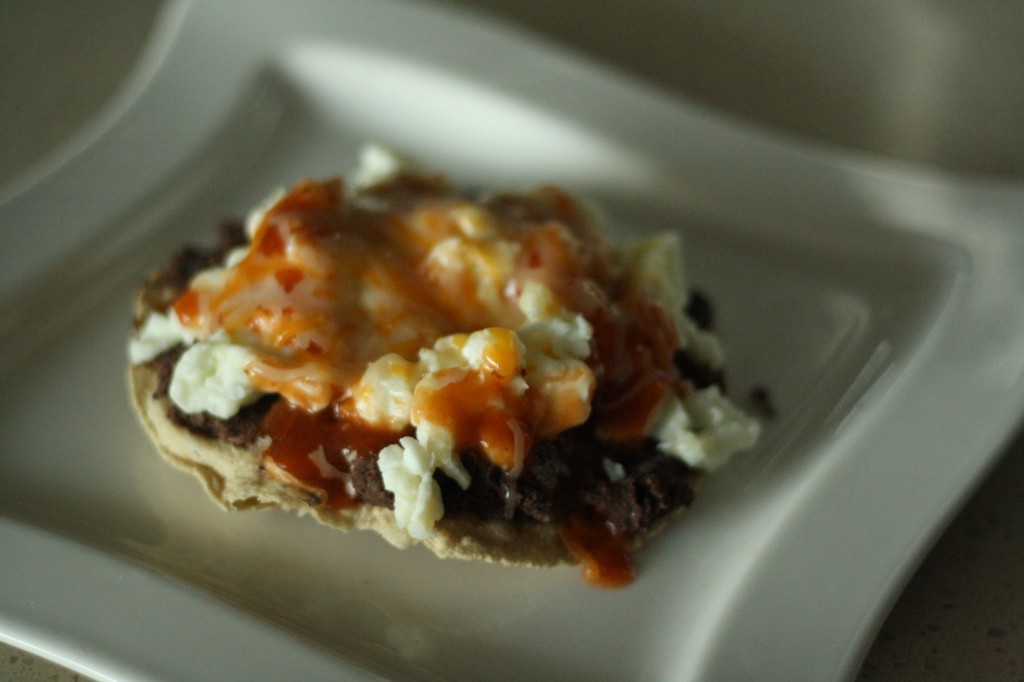 Breakfast Tostada
Ingredients:
1 corn tortilla
1 can black beans, rinsed
Three egg whites
Salsa
Shredded Mexican Cheese
Directions:
Crisp the tortillas – place in microwave and cook for a minute, flip and cook for another minute.
Cook the black beans on a stovetop, and puree using an immersion blender or in a blender/food processor once cooled.
Scramble eggs on the stovetop.
Spoon and spread a layer of black beans on the crisped tortilla, add eggs, and top with salsa and cheese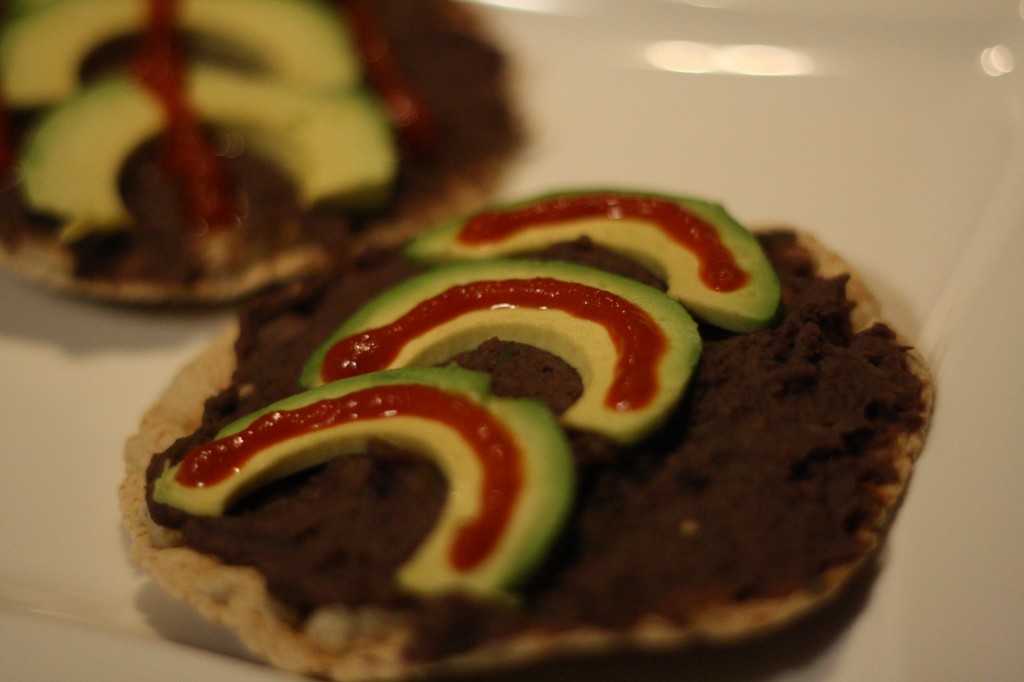 Lunch/Dinner Tostadas
Ingredients:
Corn tortillas
1 can black beans, rinsed
Avocado, sliced
Salsa (or for an extra kick, Sriracha sauce)
Directions:
Prepare the corn tortillas and beans as outlined below
Spread black beans on tortilla, add avocado slices, and top with hot sauce
And enjoy!