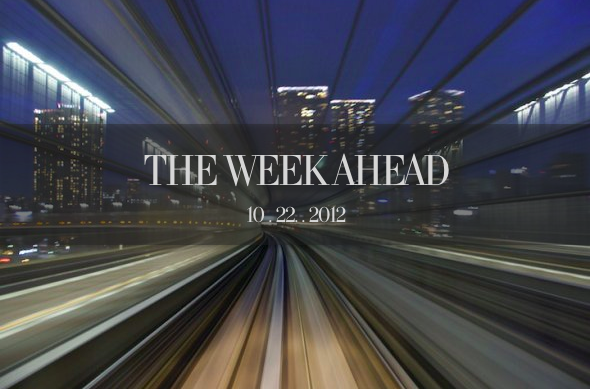 Fully rested after our Spain trip, it's only fitting that I'm traveling once again this week.  Thankfully, I'll be swapping my emergency exit row seat for the Acela as I travel down to Philadelphia and up to Massachusetts before returning home to New York.
It's going to be a good week.
Here are some of the things I'm most looking forward to:
A date night at Philadelphia's best seafood restaurant to celebrate my husband's new job
The last presidential debate – have you decided who you're voting for?  (I've bookmarked this article to read on the train Monday morning)
A long awaited reunion with Sonia.  I've missed you, girl.
Making our Halloween costumes – I'm rigging us up a red Angry Bird and Evil Pig with felt, fabric paint, and a glue gun.
Writing…a lot.  The spotty WiFi on the Acela affords me some focused offline time, which I love to use to get my thoughts from my head and onto a Word document.  I'll be authoring a number of travel articles to Meg Biram's new website - I'll let you know when the first one is up!
I would be holding out if I didn't tell you about the epic cooking day I had with Felicia.  The food we prepared together was pretty epic (pumpkin gnocchi and blue cheese-apple pies).  Just as significant was the new friendship built over months of tweets and an afternoon filled with piles of flour, cored apples, and climbing on chairs with DSLRs in hand.
And on the topic of blogger buds, Victoria kindly featured my husband on her Man Behind The Blog series.  He wouldn't show me his answers in advance, so it was a real treat to read his responses.  Thank you for featuring us, V!
While we were in Spain, we met up with Grace and her boyfriend for our last supper in Barcelona.  While Grace and I blabbered on about blogging, photography, and fashion, our men were ensconced in their own conversation.  The meal was excellent, and the conversation was even better.
I assure you, I do have friends outside of the blogging community (despite how this blog post may read).
Image via