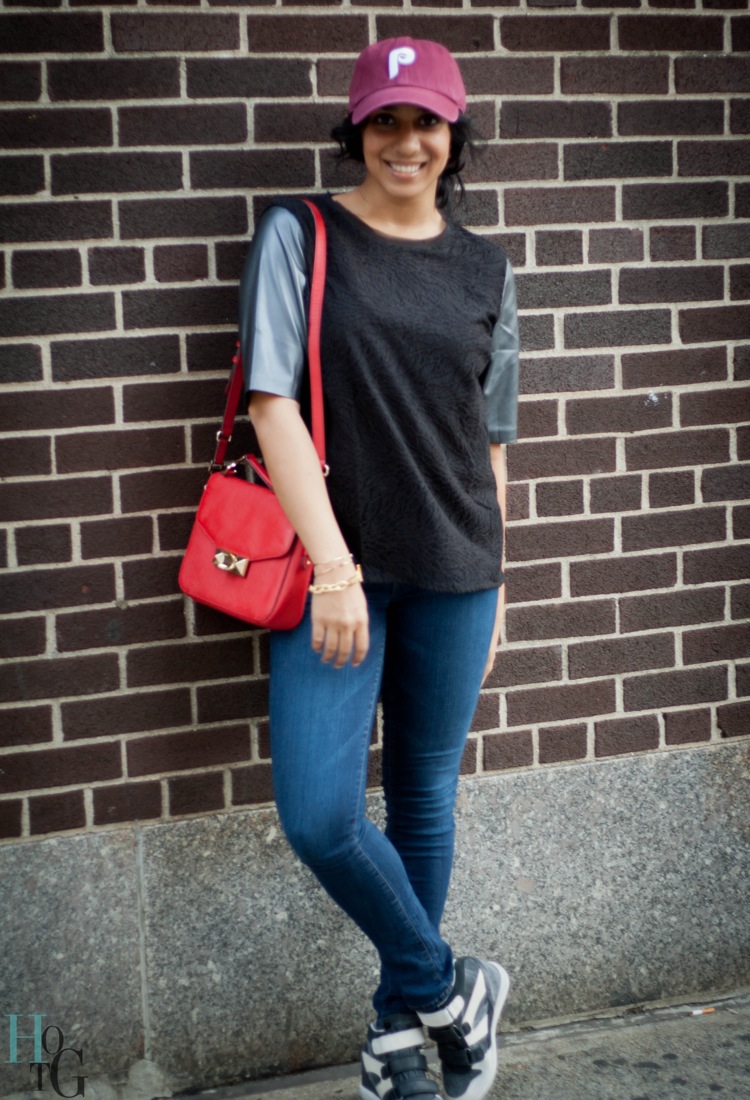 - Nicole Richie for Impulse top, J Brand jeans, Nine West sneakers,
Ann Taylor bag (old), Phillies cap, Oia Jewels bracelet & Indian cuffs -
One of my favorite date nights this year – the Phillies playing the Mets at Citi Field.  Cool fall weather.  Nathan's hot dogs and fries.  Wearing a new top with old favorites.
And a Phillies win.
While there's no October baseball for me this year, this date went down in my personal Hall Of Fame.  And this outfit quickly shot up the rotation on go-to fall ensembles.