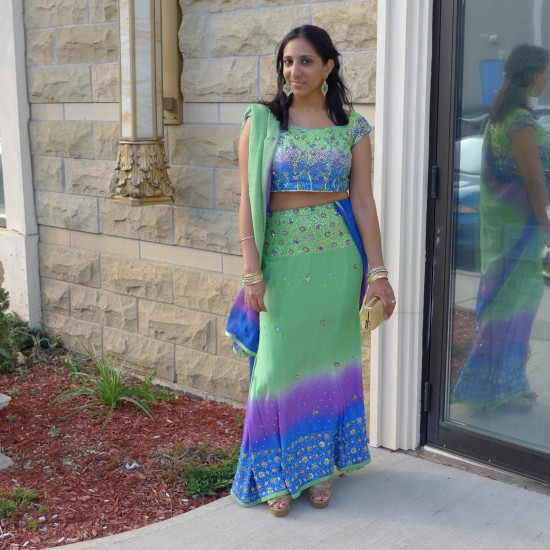 - Lengha from India, YSL heels, Amrita Singh bracelets, Send The Trend earrings and clutch -
"Men must have designed these outfits," I muttered, adjusting my blouse to avoid chafing my arms on the intricate beading.  One final look in the mirror, and I immediately forgot about the scratches forming on my arms and marveled at the outfit.
Those bastards sure know how to design one hell of an outfit.
"Babe?  How does it look?"  I ask my husband, hands on hip.
"You're going to make me take outfit pictures, aren't you?" he responds.
He knows me too well – and it was the only answer I needed to hear.  Jewelry on, clutch and card in hand, we head off to the reception, ready to dance and dine and celebrate Pooja and Michael's wedding.  We had a fantastic time, and it brought back memories to our own wedding.
And, of course, snap outfit pictures.  Thank you, dear hubby!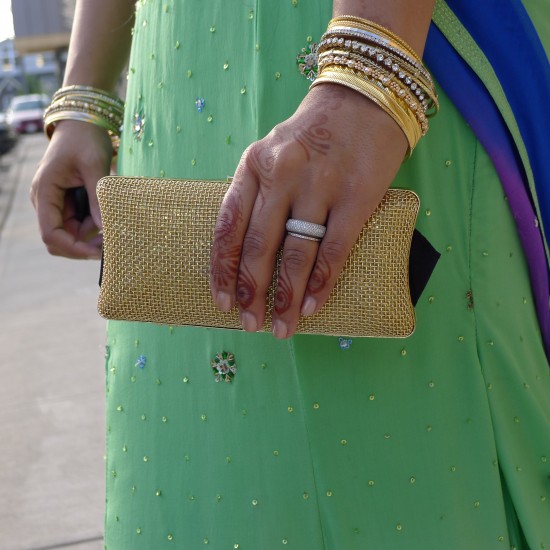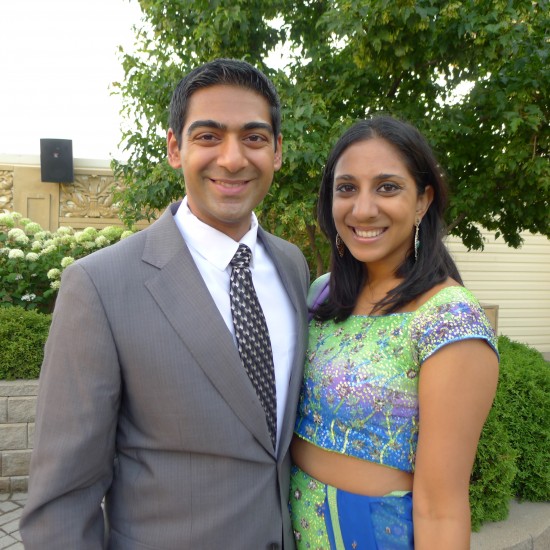 I'm back in India, for a business trip and a family wedding.  India trips are unique for me – I feel like I'm coming home.  I snap into "India mode" the second I depart the plane, head bobbing and hands waving.  I swap my dresses and slacks for salwaar kameezes, don't blink an eye at cattle-caused traffic, and never refuse chai when it's offered (even if I don't want any).  India holds a very special place in my heart, and I hope you enjoy these posts as much as I did writing them.
{ 5 comments }