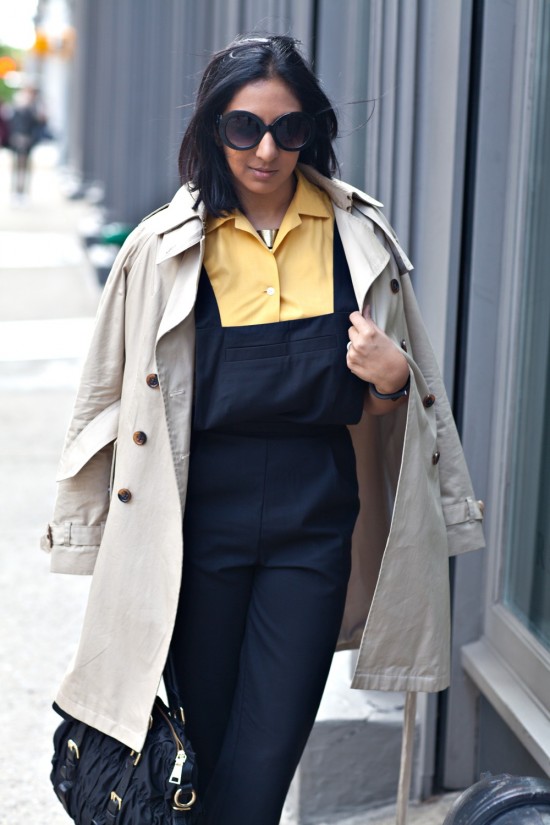 - Banana Republic trench, ASOS overalls, vintage blouse, River Island loafers,
Prada bag, Adia Kibur necklace, JewelMint bangle, sunglasses via Amazon -
I've degressed to my adolescent self as of late – listening to impossibly cheesy playlists (finally ready to share my boy bands one), dancing and singing around my apartment/hotel room like a fool, and even revisiting old fashion favorites from the era.  Enter - the overalls.
Let me preface this by saying the last time overalls were the big thing, I wore mine for a near decade (from age 12-20).  I probably still own them, tucked in a random box at my parents' house.  The same may happen again – fair warning.  I feel very strongly about this trouser-style version from ASOS – I feel as if it's the sartorial summary of me.  Efficient, polished, and yet just a bit cheesy.
They're also really comfortable, and the perfect thing to throw on during an "I-have-no-clue-what-to-wear-my-life-is-over" panicked moment.  Which happens often.
What's an old-is-new trend you're loving?  And a more important question – which boy band of the 90s was your favorite?  I was a diehard *NSYNC fan, all the way.  COMMENT below and let me know!
Photography by Lydia Hudgens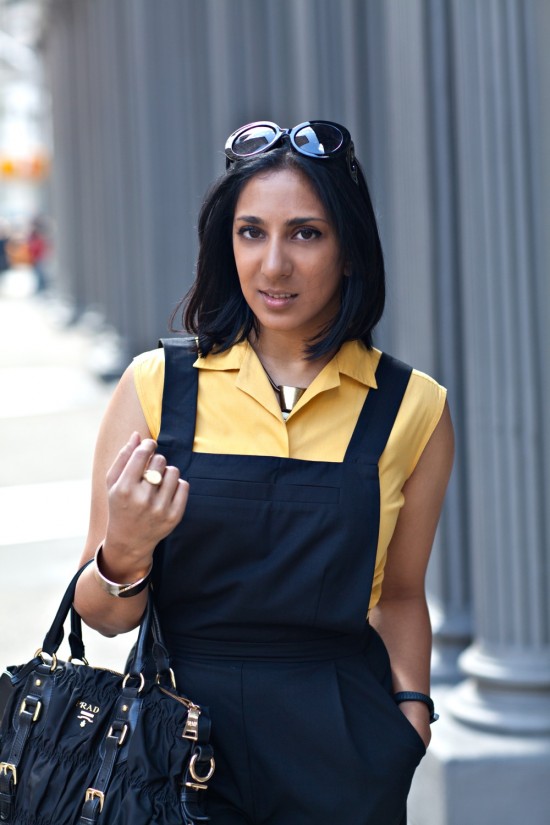 { 8 comments }