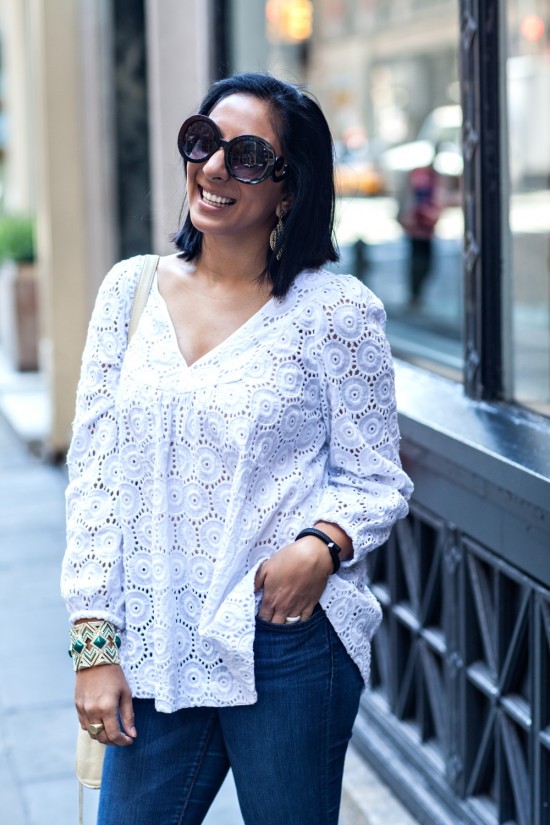 - Annie Griffin top c/0, J Brand jeans, DIY Jack Rogers sandals c/o, Rebecca Minkoff bag,
BaubleBar ring & bracelet, Send The Trend earrings, Amazon sunglasses -
I'm not exaggerating when I say that this is the most perfect summer top.  It really is.
While billowy, it remains flattering (just be sure to pair it with a fitted bottom!) and the white eyelet makes it perfect for summer.  When paired with my favorite jeans and go-to accessories, it's come together in another outfit I reach for during panicked I-have-nothing-to-wear moments.  I'll be pairing this with the infamous Zara skort that's been making its way around the blog world next, and wishing I was watching Wimbledon live.  Because seriously, can you think of a more perfect outfit?  Negative.
Photography by Lydia Hudgens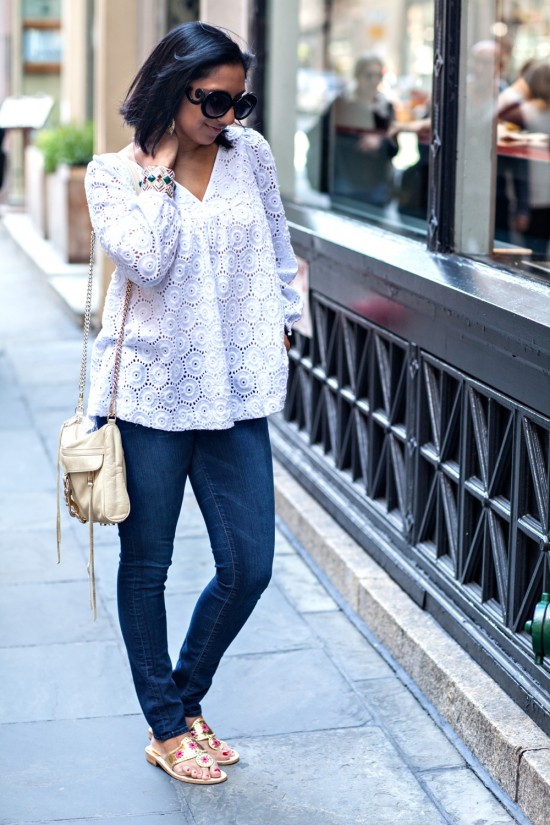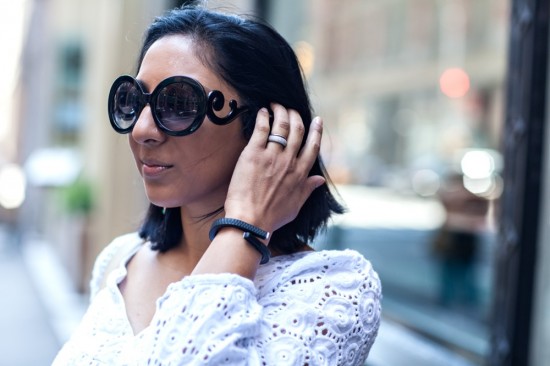 { 5 comments }