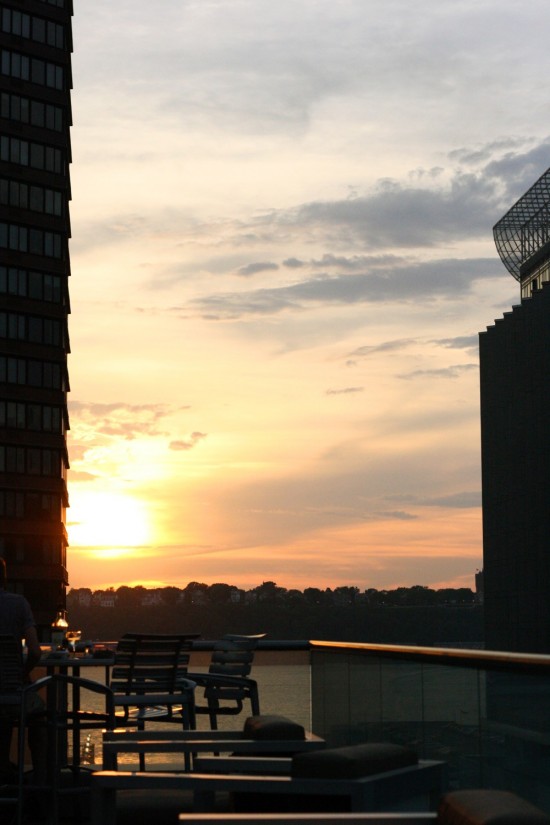 Something you may not know about me – I spent most of my childhood moving.  I've lived in two countries (3, if you count all the 2-months-out-of-every-year I spent in India), and had three schools my freshman year of high school.  I had assumed that this upbringing engineered me to be a lifelong gypsy, moving every 3-5 years and always looking for the next opportunity, city, and life.
And while a recent trip to D.C has me itching for a move, I can honestly say that I think New York City is the place I'll finally settle down.
(You're probably thinking what the hell this has to do with sangria.  Bear with me a little bit longer).
One of the best things about moving to NYC was the incredible group of friends I've found in my two years here.  The other highlight – living in a pretty sweet building that boasts a roof deck and a killer view.  These two highlights collided last Monday night, when I had the pleasure of hosting Victoria, Clara, Becca, and Lisa at my home for dinner.
And for a group of bloggers hanging out for 5 hours, we impressively kept the tweeting/'gramming/Facebooking to a minimum.
It was one of those nights that I couldn't stop talking about for days afterwards, much to the chagrin of my husband.  Thankfully, I can torture treat you all with the recap (already done) and the recipes from the evening.  The meal was unbelievably healthy and satisfying, with the desserts being the exception to the "healthy" portion (and eaten too quickly to be photographed).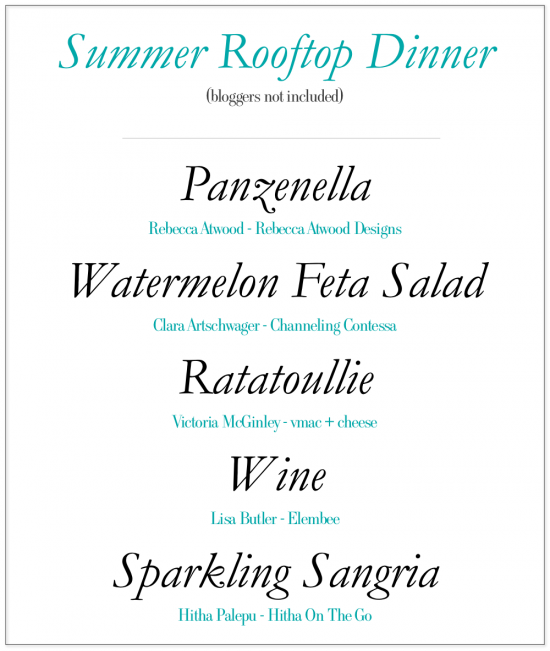 { 8 comments }